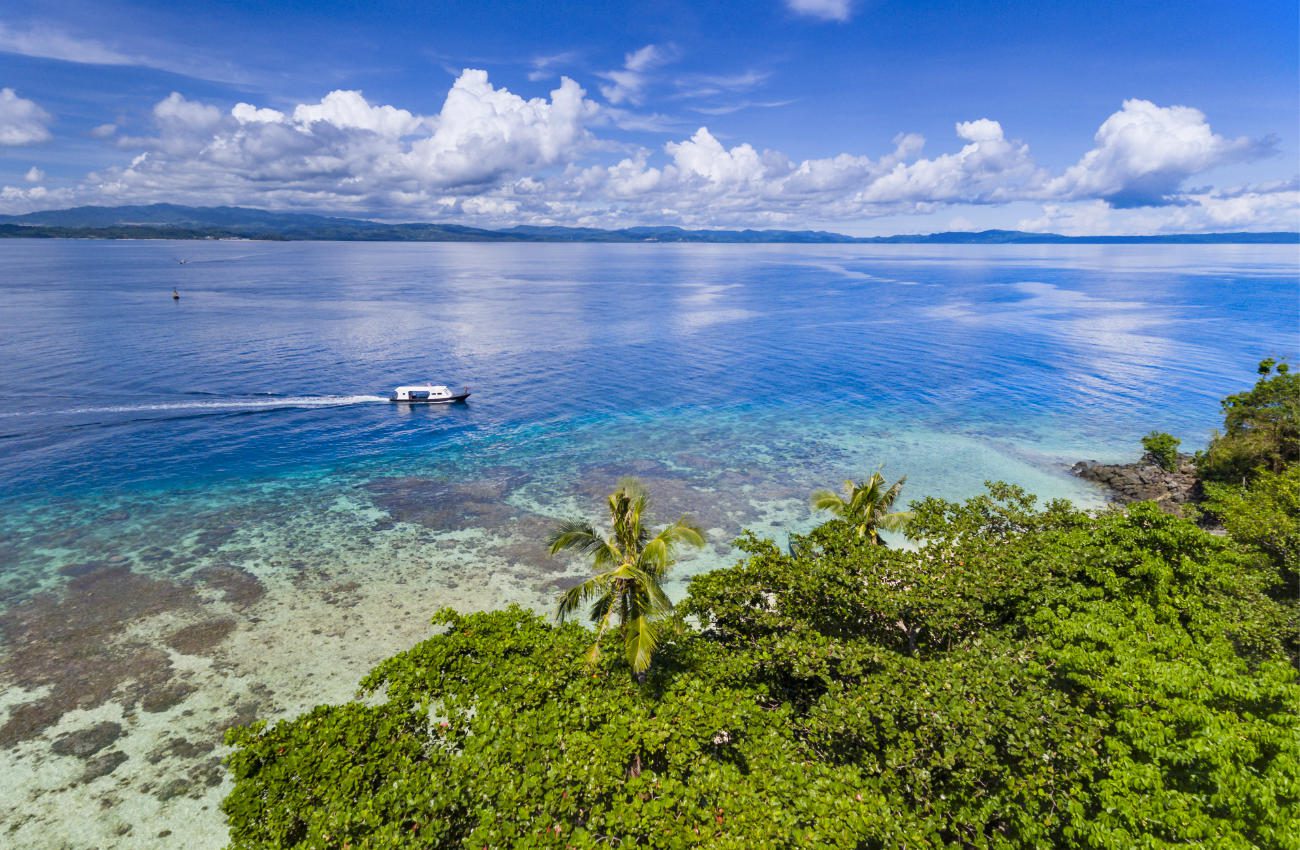 Explore More 2022
Discover one of the most phenomenal regions of Earth with expert presenters, hands-on discovery & adventure. Turtles, Coral Reefs, Primates, Tangkoko, Mangroves, Rainforests, Bamboo and Sugar Palm
Coral Reefs
Explore North Sulawesi's coral reefs with a world-renowned coral expert. Dive the kaleidoscopic coral reefs of Bangka Island, Bunaken's staggering walls, and visit the coral nursery at Murex Bangka to plant your own corals. Discover the secrets of reefs, their importance on Earth and how to protect, regenerate and restore them.
Sea Turtles
Dive the Bunaken Marine Park with a leading sea turtle expert. Meet the resident populations of hawksbill and green sea turtles, and learn about their habitats, biology, life cycles and why protecting these ancient, endangered species is so important.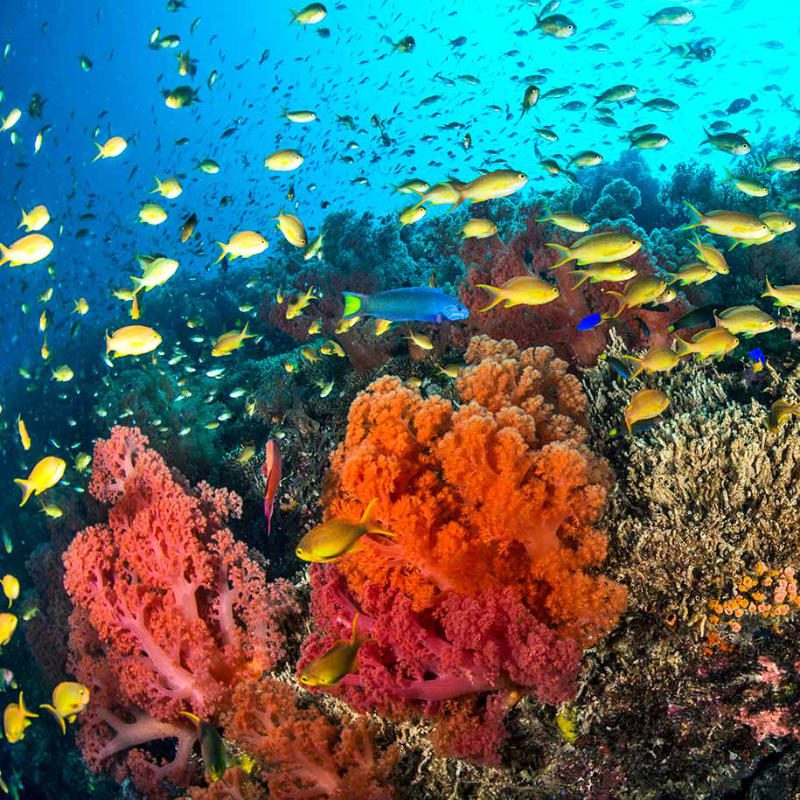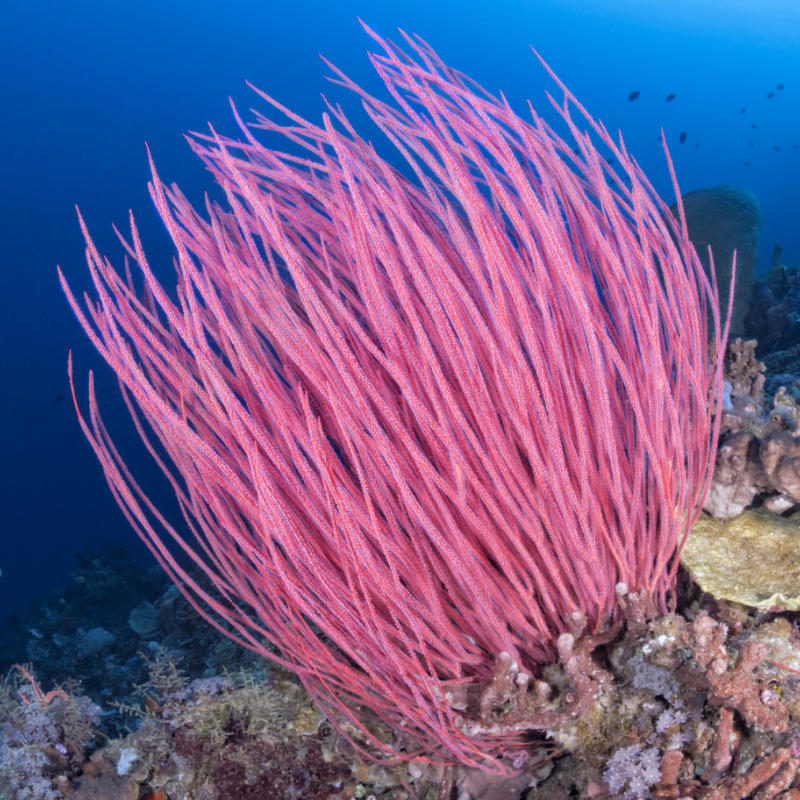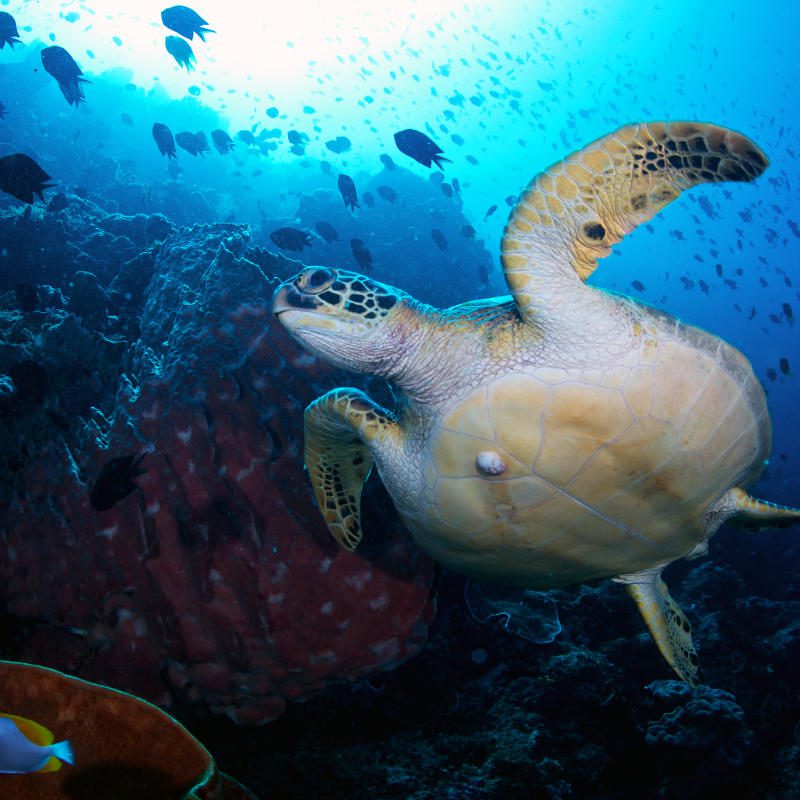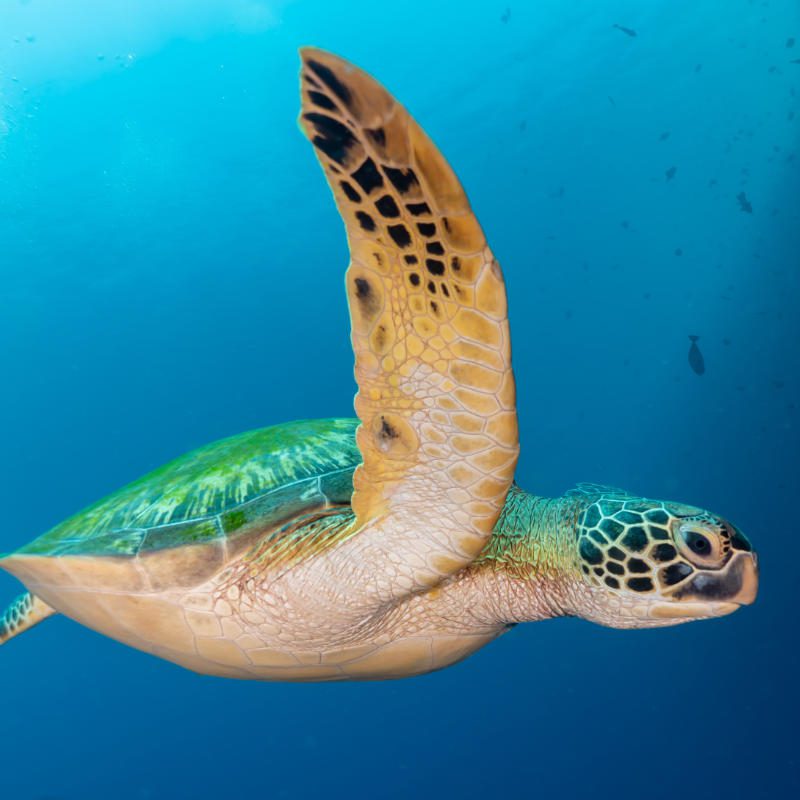 Primates
Trek through the Tangkoko rainforest as we search for the endemic Sulawesi crested black macaques and the tiny tarsier monkeys. Observing these rare primates in the wild is an experience of a lifetime. The Tangkoko Nature Reserve is one of the only places on Earth to see these primates in their habitat.
Mangrove Forests
Mangrove forests are one of the most important and yet threatened ecosystems on Earth. Explore these magnificent waterways by boat, sea kayak and snorkel. Join our mangrove expert as we venture into a melting pot of nature where the reef meets the rainforest.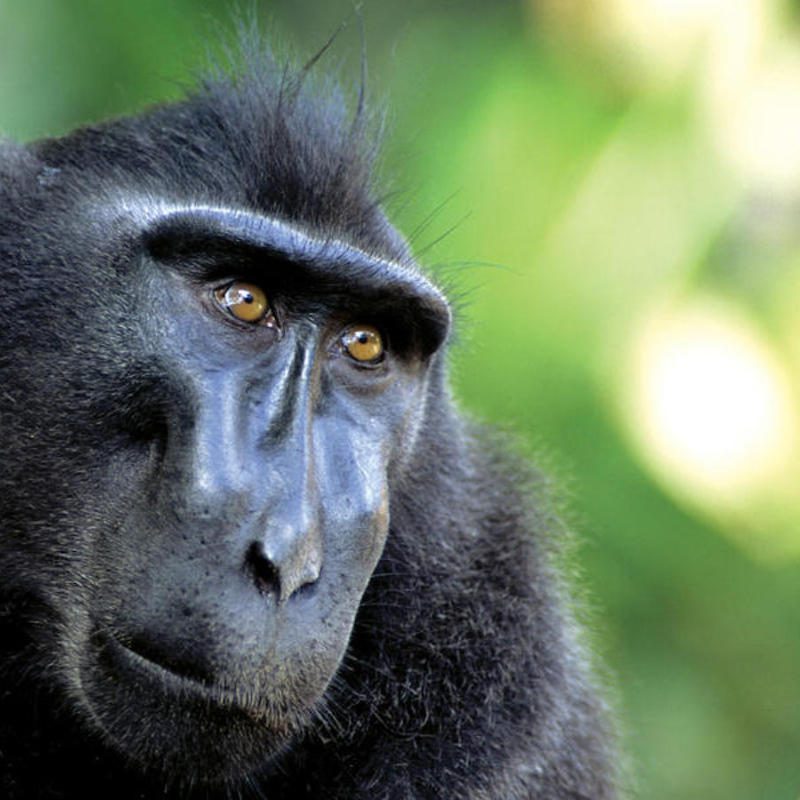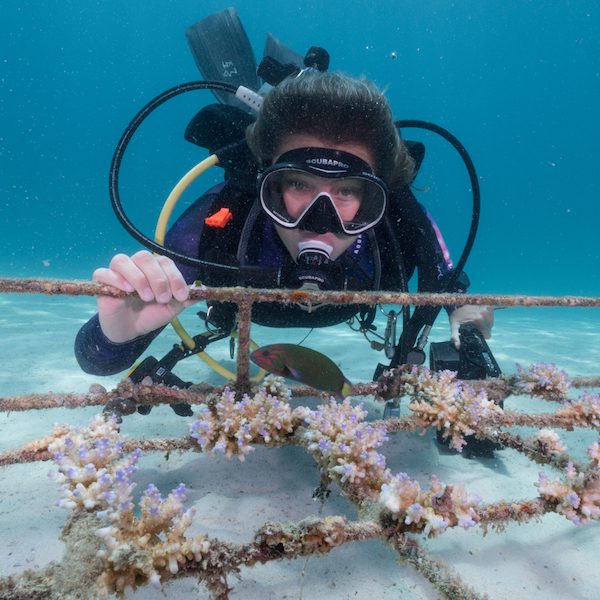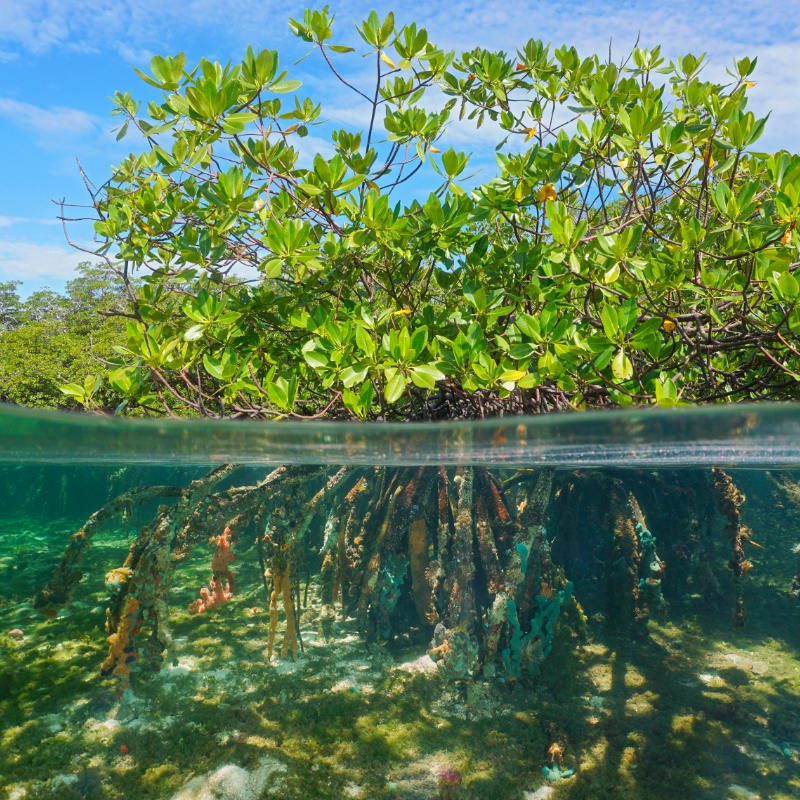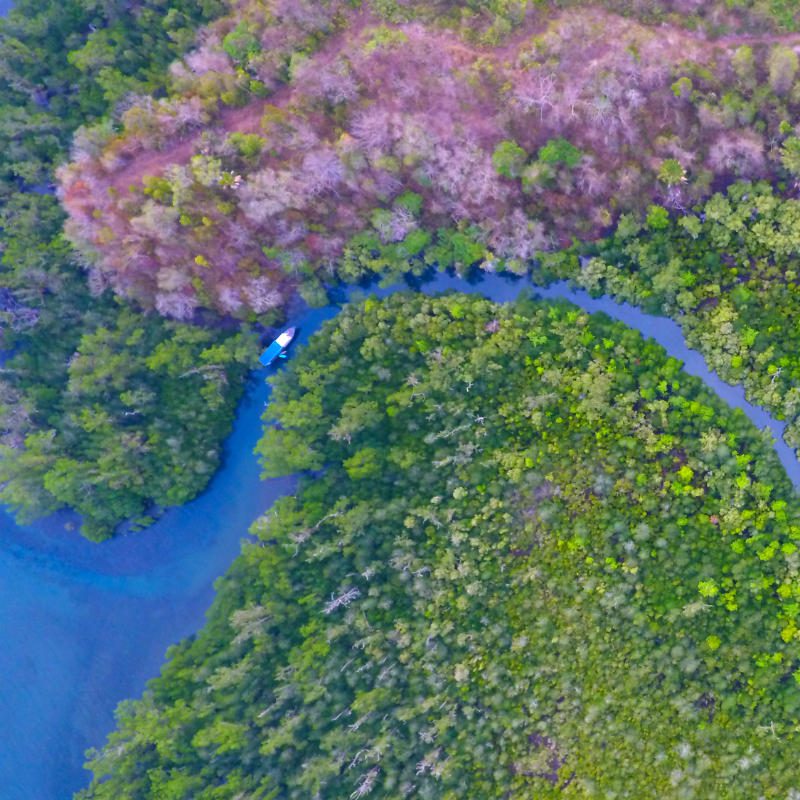 Murex In-House Guides
Our in-house guides will be supporting both underwater and land-based activities while sharing their local knowledge and experience. Our Marine Biology Trained Dive Guides will be on hand to help with finding smaller species underwater and marine life identification.
Divers: $2,780 (per person based on double occupancy) / Nitrox upgrade: $126
Snorkelers: $2,250 (per person based on double occupancy)
Inclusions
5 Nights full board accommodation in a Deluxe Cottage at Murex Manado
6 Nights full board accommodation in a Hillside Deluxe Cottage at Murex Bangka
21 guided boat dives sessions (or snorkeling) including 2 guided boat dives on the transfer day from Manado to Bangka

Daily presentations by our professional presenters on a wide range of topics including; sea turtles, corals and coral reefs, wildlife of North Sulawesi (black macaques & tarsier monkeys), mangroves, bamboo, and palm trees

Unlimited house reef diving/snorkeling (8am to 5pm)
All land-based activities including; Tangkoko Nature Reserve, Highlands Tour (Lake Tondano, Tomohon Market, Mahawu Volcano, Lake Linow and local villages, please note that highlands tour itinerary may change), Lihunu village tour, Mangrove Boat Cruises, Coral Farm and Nursery plus other optional tours.
Maximum 4:1 diver to guide ratio
Unsurpassed dive guide attention and superlative resort service to compliment the entire event.
Welcome cocktail or mocktail upon arrival at Murex Manado
Event round-up, dinner, and entertainment on the closing night
All meals & snacks, brewed coffee, tea, drinking water
Roundtrip airport transfers
Free WiFi in resorts
To make the most of this incredible event, we recommend arriving at Murex Manado 3 days before to enjoy some relaxing diving in the Bunaken Marine Park and Manado Bay.
Stay for longer on Bangka Island after the closing of the event, with an optional 4 night extension and dive Bangka's kaleidoscopic coral reefs or simply kick back and enjoy the relaxed island vibes.
Do you want to combine Explore More 2022 with the best muck diving on Earth? Stay for 4 or more nights at Lembeh Resort and discover why the Lembeh Strait is known as the Critter Capital of the World! For pre-event and/or post-event extensions, contact us for prices.
We look forward to welcoming you to North Sulawesi in 2022!
Contact Us
For more information about diving, snorkeling, staying, or exploring North Sulawesi with us, 
contact us
for more information! We look forward to hearing from you.