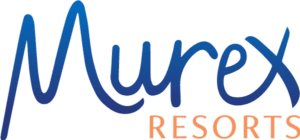 Consistently 28 – 29 degrees all year round

On average 15-25 meters, often up to 30 meters

Sea pinnacles and stunning soft coral reefs

Generally easy conditions with little to mild currents

Dive sites just minutes from the resort

Bunaken Marine Park is a Marine Protected Area

Small groups for a more personal experience

Marine biology and underwater photography trained guides
Introducing Bangka, North Sulawesi, Indonesia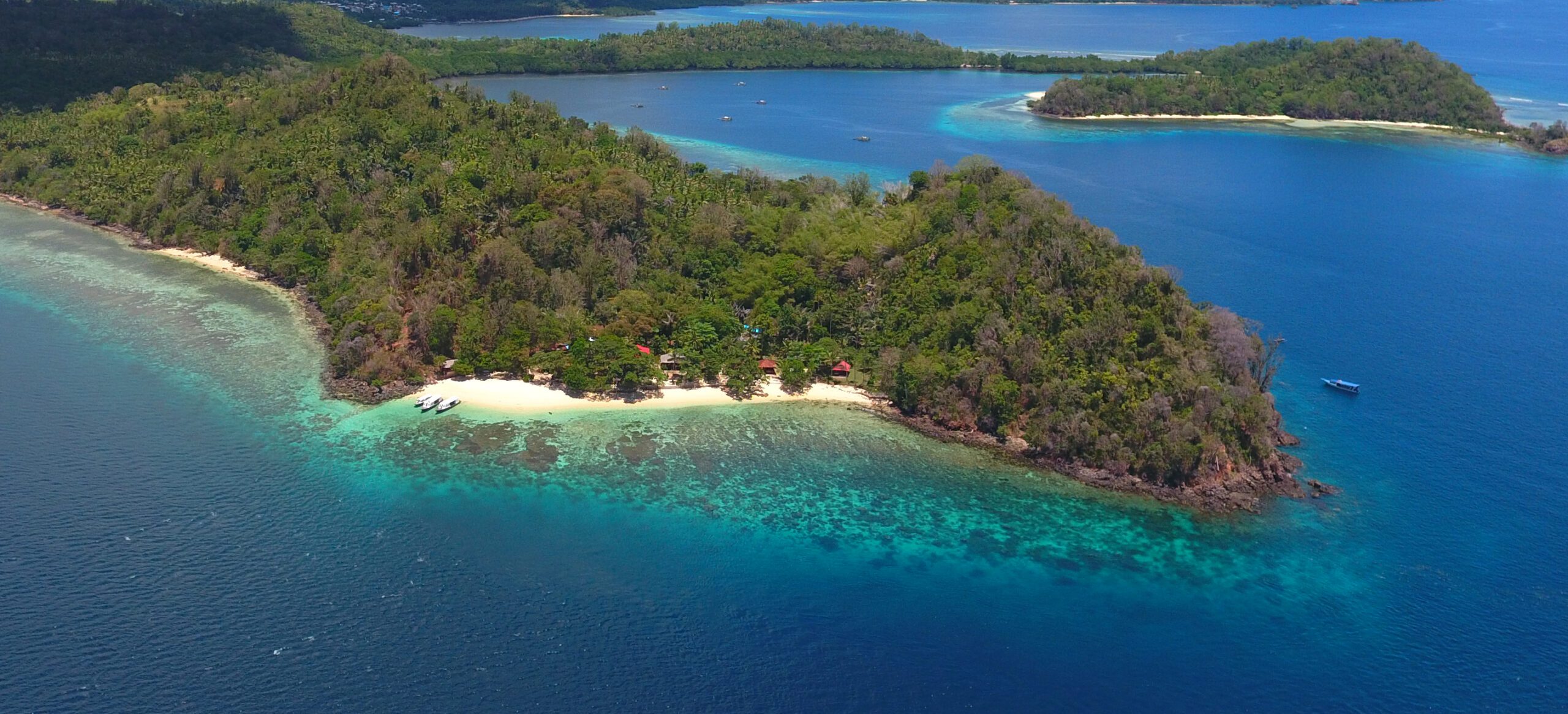 An explosion of color and kaleidoscopic soft corals. Bangka dive sites are a sensory overload where the pristine reefs are teeming with life. Pelagics and critters, Bangka has it all!
Bangka is famously known for its spectacular soft corals that adorn every available surface. You'll have the chance to dive on stunning sloping reefs, pinnacles, and sea mounts. Bangkas underwater topographies will leave you spellbound!
Unique species include resident dugongs, dolphins and pilot whales, several species of pygmy seahorse, harlequin and tiger shrimps, blue-ring, mimic, reef and wonderpus octopus, ghost pipefish, Ambon scorpionfish, frogfishes, turtles, reef sharks, eagle rays, tuna, great barracuda, schooling fish including snappers, fusiliers, cardinals, and mackerel.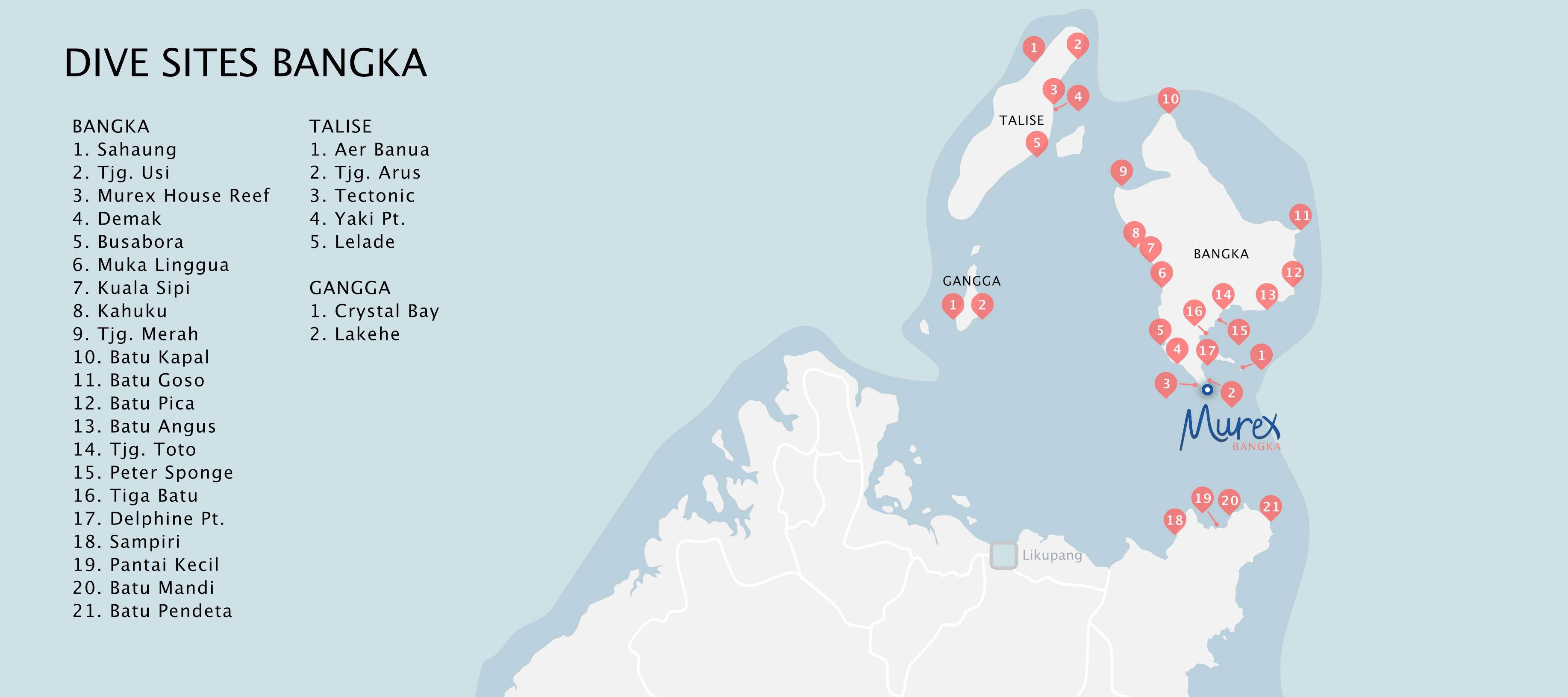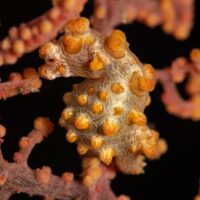 Access: Shore | Dive Type: Sloping Reef | Depth: 25 meters | Current: Dependent on Tides | Visibility: 10-25 meters
Our beautiful House Reef is just a step off the beach and you'll immediately be amazed by the bright colors, wealth of coral and abundant marine life. The House Reef is a sloping reef descending down to a white sand bottom. Along the slope there are diverse corals and beautiful bommies which are shrouded in schools of glass fish and hiding frogfish. The House Reef is home to numerous unique critters including pygmy seahorses, blue ribbon eels, mantis shrimps, cuttlefish, reef octopus, a variety of nudibranch species and look out for passing eagle rays.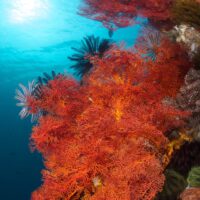 Access: Boat | Dive Type: Pinnacles | Depth: 35 meters | Current: Mild to Medium | Visibility: 10-25 meters
Batu Goso consists of a series of steep pinnacles rising up from the ocean floor just off Bangka Island. There are two dives in this area starting at opposite ends of the coral encrusted pinnacles. The dive ranges from 5-35m with stunning topography at all depths. On dives when there is current there are several "sheltered" places where we can stop and watch the abundant marine life out in the blue. Highlights include: White tip & black tip reef sharks, turtles & groupers, vibrant yellow, green and red soft corals.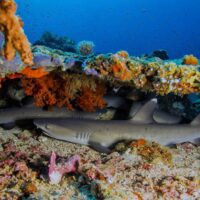 Access: Boat | Dive Type: Pinnacles | Depth: 25 meters | Current: Mild to Medium | Visibility: 10-25 meters
Sahaung is an iconic Bangka dive site and a firm favorite of many divers – and staff. The site consists of a series of underwater boulders and pinnacles that barely break the surface of the ocean. There are two dives in this area on separate pinnacles. These pinnacles consist of a continuously sloping bottom with several shelves as you descend. The dives range from 5 – 35 m. Highlights include: huge table corals, white tip reef sharks, stunning soft corals, diverse reef life, passing pelagics and schooling fish.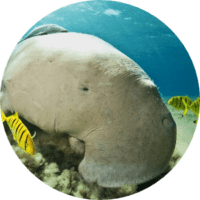 Access: Boat | Dive Type: White Sand Muck | Depth: 20 meters | Current: Mild to Medium | Visibility: 10-25 meters
This is our favorite spot for dugong sightings as they tend to rest in the shallows. Peter's Sponge is a white sand slope decorated with small coral bommies which are home to schools of glassfish and frogfish laying in wait. This is primarily a muck diving, critter site and other common sighting here include blue-ring octopus, flamboyant cuttlefish, Ambon scorpionfish and ghost pipefish. This is an incredible spot for macro underwater photographers.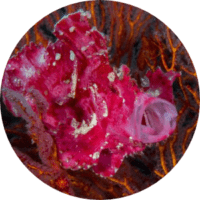 Access: Boat | Dive Type: Pinnacle | Depth: 30 meters | Current: Mild to Medium | Visibility: 10-25 meters
This dive is located just opposite of Bangka Island off the northern tip of Sulawesi, off the shore of Pulisan. This dive is a series of underwater pinnacles rising from a sandy bottom. This is a shallower dive ranging from 5 to 25m. Besides the abundance of hard and soft corals and numerous reef fish, some of the highlights are pygmy seahorses, cuttlefish and giant and warty frogfish.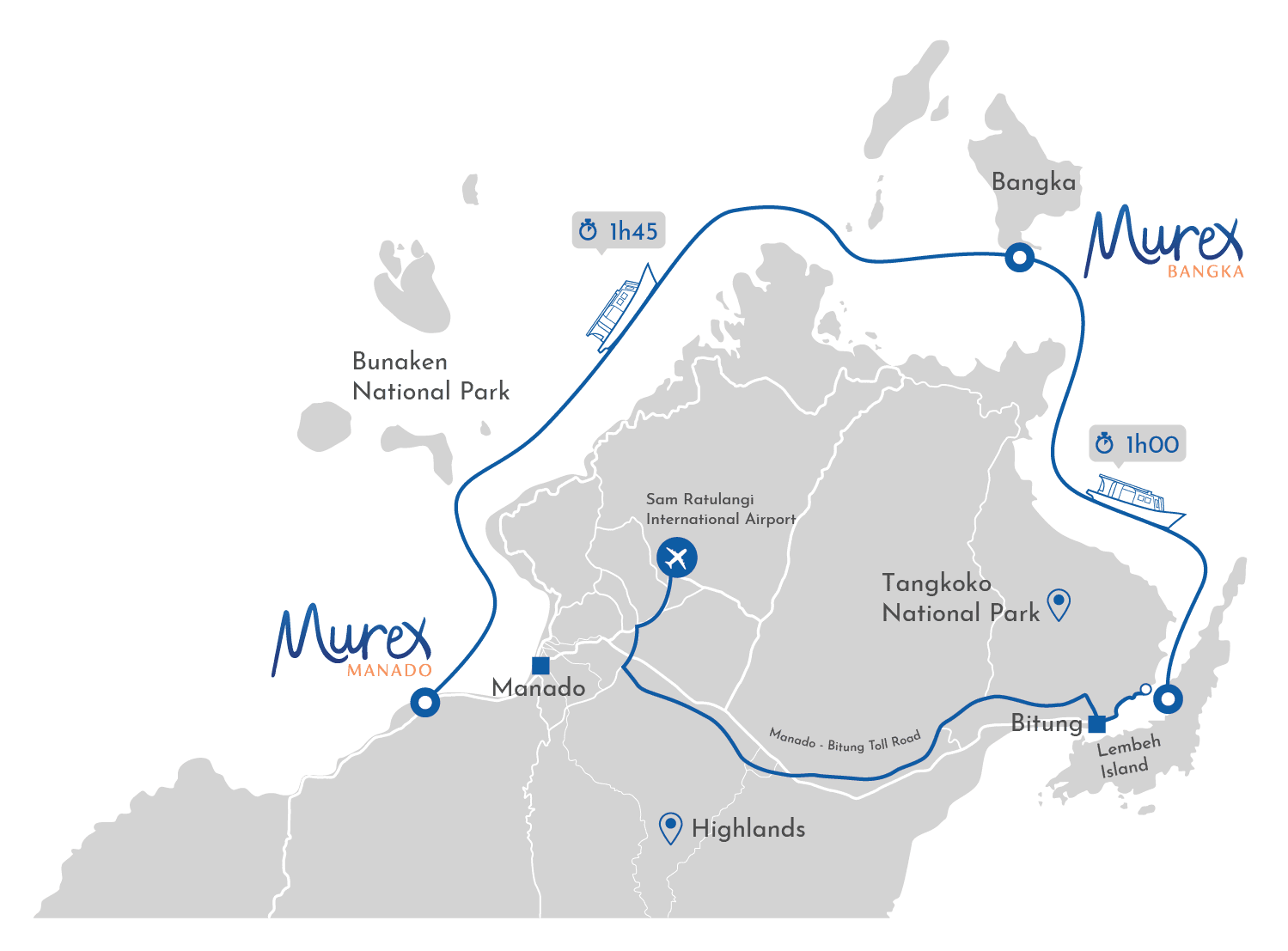 With the Passport to Paradise program, you have the opportunity to discover the stunning underwater world of Manado Bay, the Bunaken Marine Park, Bangka Island, and the Lembeh Strait. Convenient boat transfers between resorts are included to maximize your dive time.
North Sulawesi does not only provide excellent diving opportunities; for divers (or non-diving friends and family) who want to take land tours, nature tours, or soak up some culture during their stay there are a number of fantastic options available too.