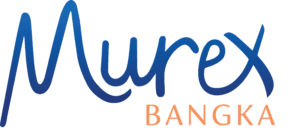 A Tropical Island Paradise

Drift away in a hammock, swim or snorkel in the crystal clear waters, explore by paddleboard, watch the kids playing on the beach and splashing in the ocean or just chill out with a sundowner.
If you were dreaming of a remote island getaway, exceptional service and fun for all of the family then Bangka Island is a must.
Murex Bangka Resort offers six luxury Deluxe Hillside Cottages which are strategically located to give refreshing sea breezes and stunning views over the ocean and lush tree canopy below. These tastefully appointed, air-conditioned rooms offer comfortable indoor living and large verandas with built-in day beds. Double and twin bed sleeping configurations are available and all Deluxe Hillside Cottages feature large en suite bathrooms. For families and groups of friends, semi-detached options are available, allowing you to stay closer together.
Accommodation at Murex Bangka offers hot water showers and air conditioning to ensure a comfortable night's sleep. Electricity operates in our Deluxe Hillside Cottages 24 hours a day (reduced to one socket from 7am to 5pm and full power throughout the night).
Deluxe Hillside Cottage Inclusions
Large verandas with day beds
En-suite indoor-outdoor bathrooms
AC throughout the night
King size or twin beds with mosquito nets
Complimentary drinking water
Ocean and treetop views
Large desks with seating
Floor to ceiling windows
USB charging facility
Ample wall sockets for charging accessories
Murex Bangka offers a choice of charming and comfortable, traditionally styled timber bungalows as well as larger duplex rooms, which have adjoining doors and are perfect for families. All rooms are located on the seafront with stunning views.
Oceanfront Cottages have electricity during the evenings and night time, including air conditioning for your comfort.
Deluxe Oceanfront Cottage Inclusions
Located on the beach
En-suite indoor-outdoor bathrooms
AC throughout the night
King size or twin beds with mosquito nets
Complimentary drinking water
Oceanfront, with unrestricted views
Comfortable seating areas
Morning coffee service
USB charging facility
Ample wall sockets for charging accessories
Additional Resort Facilities
Morning coffee or tea service delivered directly to your room
Indoor restaurant and outdoor dining on the beach
Free flow tea, coffee and water (included)
Bar (additional charges apply)
Gift shop
Dive and snorkeling center
Land tours and day trips with experienced guides available
On-site spa
Cuisine is varied and combines a tantalizing mix of International and Asian flavors using fresh local ingredients. The team of western trained chefs are able to cater for special dietary requirements upon request.
Please note that during seasonal times such as Christmas, Halloween, Easter etc we decorate the resort and celebrate with guests. We hope you will join the festivities with us (we can also arrange for private dining if preferred).
At Murex Bangka we are committed to sustainability and we harness solar power to provide hot water bathrooms, AC throughout the night, and 24 hour electricity in our Hillside Deluxe Cottages. Our installation of 38 solar panels also ensures that our restaurant, camera room, and spa have power throughout the day. We are extremely proud of our commitment to preserving the natural environment on Bangka Island and to making our impact and carbon footprint as small as possible.
Read more about our commitment to sustainability here.
Murex Bangka is around 60 minutes by car and then 20 minutes by boat from Manado International Airport which receives flights from all major Indonesian cities including Bali and Jakarta as well as international flights from Singapore. Murex Bangka offers airport pickups in private air-conditioned vehicles and our staff will be waiting to greet you at arrivals with a friendly smile.
With Bangka Island's world-famous dive sites just minutes from the resort, Murex Bangka is ideally positioned for exploring this phenomenal area.
Note: Late afternoon and evening arrivals are possible but are dependant on sea conditions. In the event that a transfer is not possible, we will accommodate you in Murex Manado overnight and transfer you to Bangka Island the next morning.