INTRODUCING OCEAN GARDENER
Here at Murex Resorts, we are passionate about marine conservation and we aim to be as sustainable as possible in all of our operations. With this in mind, we are delighted to partner with Ocean Gardener and offer Ocean Gardener Courses on our coral farms at both Murex Manado and Murex Bangka.
Ocean Gardener is an NGO that is dedicated to coral reef education and coral reef restoration. Since 2016 they've planted over 50,000 coral fragments, including assisting us in the creation of our own coral nurseries.
Our coral nurseries are not just for show – they play an important part in restoring and maintaining our marine ecosystems.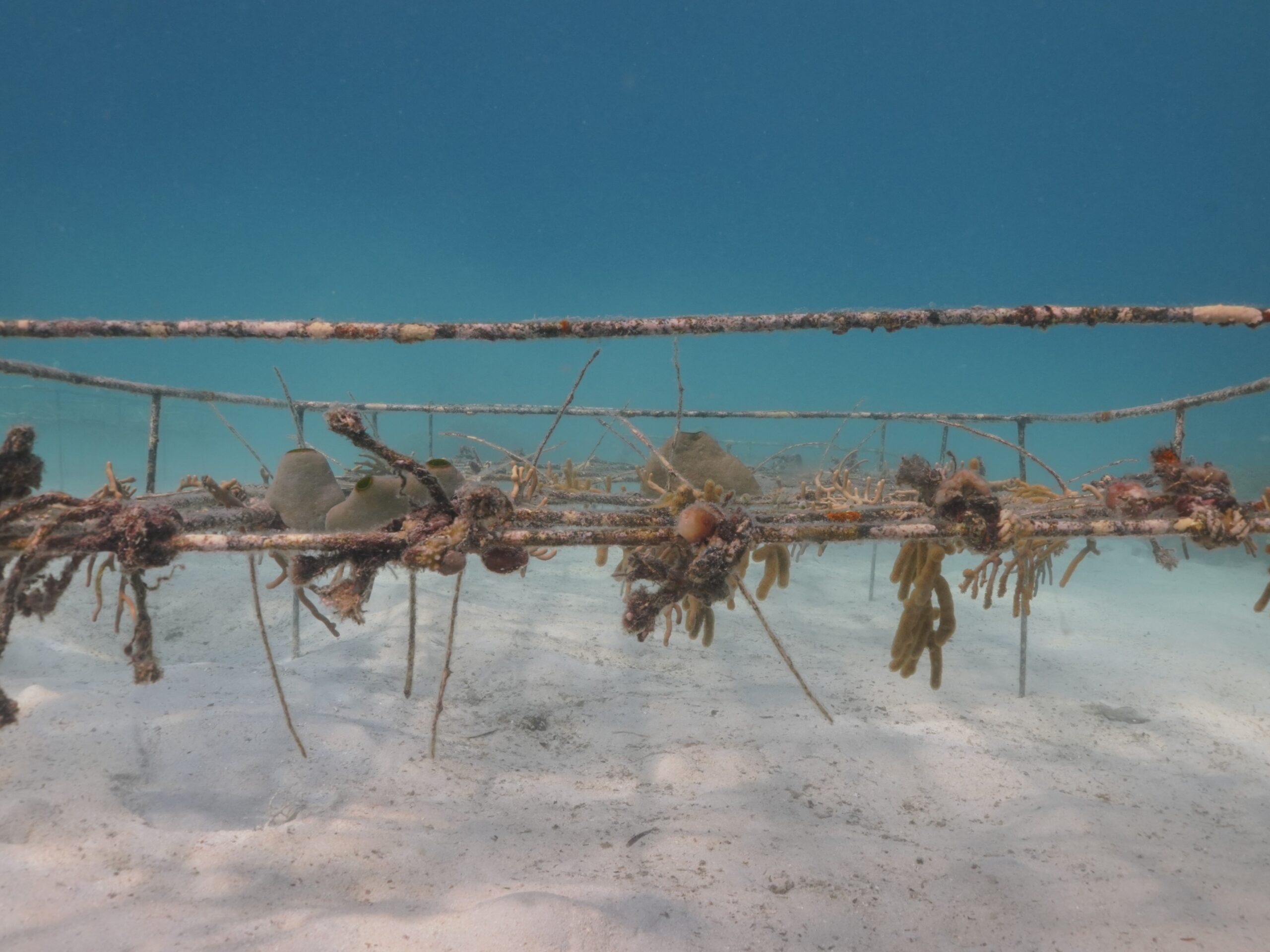 Coral Nursery
Our coral nurseries are created on metal frames which are placed underwater on a sandy bottom. Small fragments of coral are attached to the frames (much like planting seeds in a garden).
The coral fragments will begin to grow into fully developed corals. During the growing period our team works hard to care for the corals and regularly clean them from any algae growth. During the growing period, they are also providing additional habitat for marine life.
Once the corals are large enough, they are transplanted onto areas of reef that have sustained storm, anchor, or fishing net damage. Prior to being transplanted small fragments are taken from the corals to be reattached to the frames – the next harvest!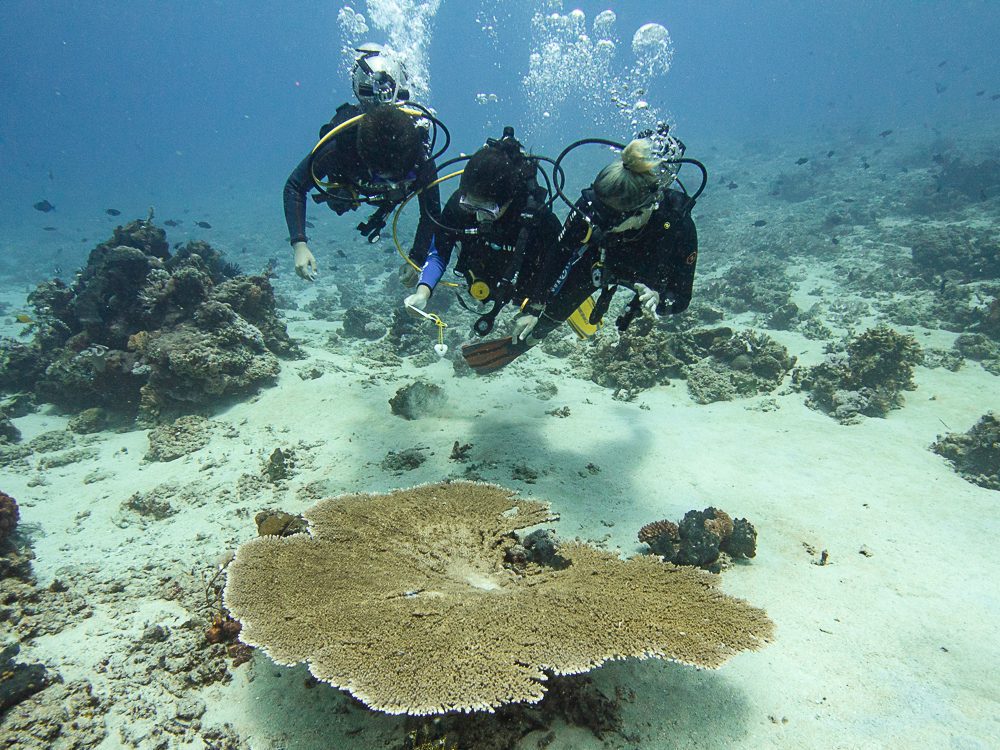 Ocean Gardener Courses
Coral reefs are the foundation of the marine environment but often this diversity of life is overlooked. As scuba divers and snorkelers we learn fish identification and marine life facts, but how much do you really know about corals? 
Ocean Gardener courses are an incredible experience, and they are not only educational. They will enhance your diving and snorkeling experiences for ever more! You'll learn more about what corals are, why they are important and how to identify different types of corals.
For any marine environment enthusiast, an Ocean Gardener course is a must. You'll never look at a coral reef the same way again!
OCEAN GARDENER COURSES AT MUREX RESORTS
At Murex Manado and Murex Bangka we offer two Ocean Gardener courses, a half day Discover Coral Diving Experience and the Ocean Gardener Coral Diver Certification which is a more in depth three day course. Preview the Ocean Gardener Discover Coral Diving Experience here!
HALF DAY DISCOVER CORAL DIVING EXPERIENCE
Prerequisites: Open Water Diver
Duration: 3-4 Hours
Ocean Dives: 1 Dive
Fees: $87 or Rp1,300,000/person
The Ocean Gardener half day Discover Coral Diving Experience is a wonderful introduction to the world of corals! The experience starts with a video and theory presentation in which you will cover basic coral biology, the difference between hard and soft corals, and you'll learn how to identify 6 different growth forms.
Once the theory is complete, you'll make a dive on our house reef where you'll look for and identify both hard and soft corals as well as the 6 growth forms you learned about during your theory session.
Note: After the Discover Coral Diving Experience if you would like to go on to complete the full Ocean Gardener Coral Diver Course, your experience dive will count as the first dive of the course.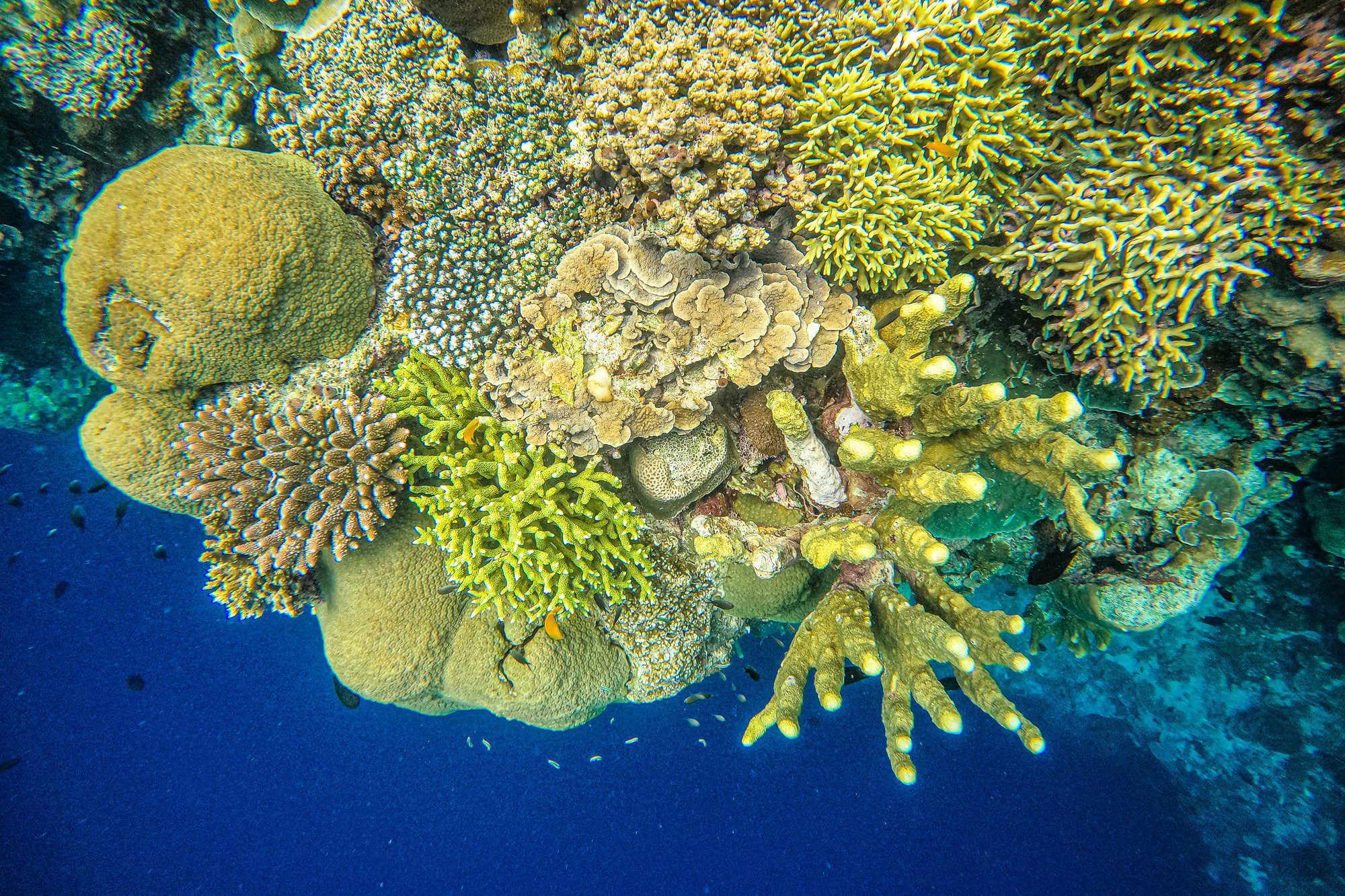 OCEAN GARDENER CORAL DIVER LEVEL 1 CERTIFICATION COURSE
Prerequisites: Open Water Diver

Duration: 3 Days

Ocean Dives Included: 5 Dives

Fees: $383 or Rp5,750,000/person
The Ocean Gardener Coral Diver is a three day certification course designed to teach you to identify the most common coral genus found throughout the Indo-Pacific.
On the first day you will start with a video and theory presentation teaching you about the basics of coral biology followed by a dive on the house reef to identify the six most common coral growth forms, and the difference between hard and soft corals. 
You will go on to learn about the most common hard coral genus groups including hard corals with small polyps and hard corals with large polyps. You will learn to identify five corals in each genus. Once you've covered hard corals, you will then learn to identify five different soft corals.
You're now well on your way to becoming a coral spotter! Next you will learn about coral reproduction, coral restoration techniques, and you'll visit our coral farm – and have the chance to replant your own coral fragments.
The Ocean Gardener Coral Diver Course is designed to get you looking at the reef with new eyes. By the end of this course you will be able to identify 15 different coral genus including 10 hard corals and 5 soft corals. Once you are able to recognize the different types of coral in this course you will start to notice all the unique varieties and species that are in the ocean.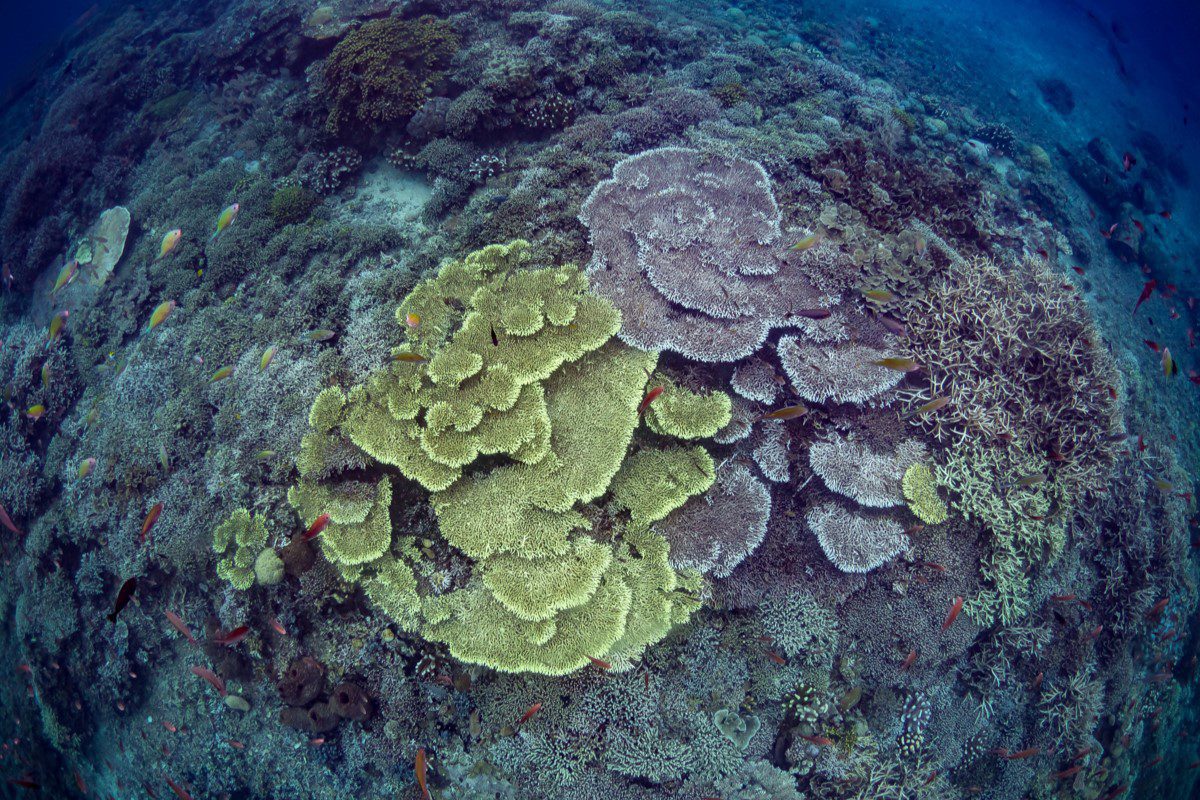 BE AN OCEAN GARDENER
Do you want to learn and dive into the incredible world of corals with us? Get in touch today to find out more or to make a reservation!