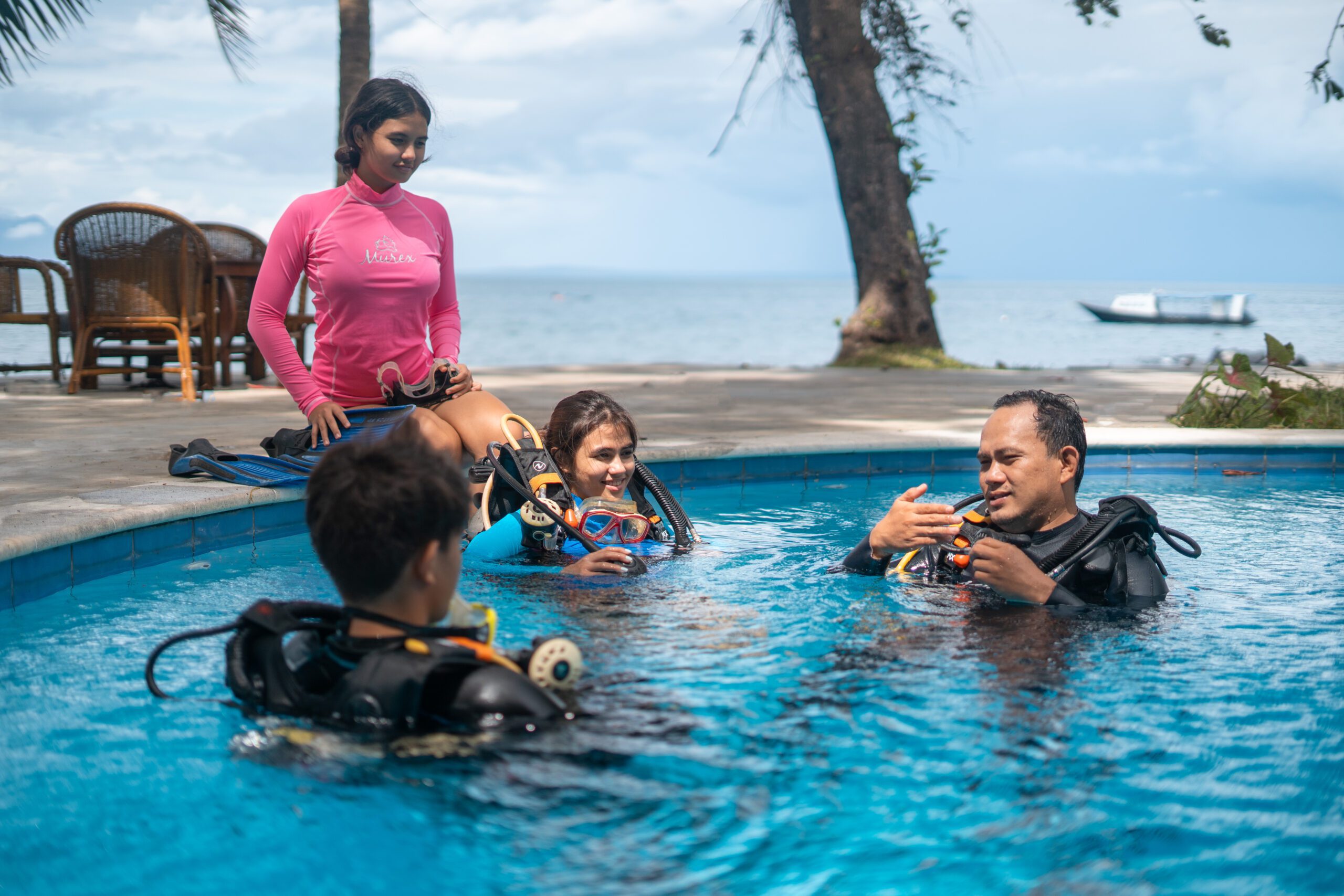 Learn to Dive in The Bunaken Marine Park
Do you want to take the PADI Open Water Course and are trying to decide where and when to go? If you've been imagining underwater scenes of coral reefs, schooling fish, sea turtles and seahorses, then learning to dive in North Sulawesi should be on your bucket list!
Murex Manado Resort is a 5 star PADI Dive Resort with a 4 meter deep, purpose built dive training pool, and it's a stone's throw from the world-class dive sites of the Bunaken Marine Park.
The resort is located on the seafront in a small coastal village outside of Manado. Everything you need is within easy reach of your room, including our restaurant, dive center, training pool, house reef (just a step off the beach), and our comfortable dive boats are moored in front.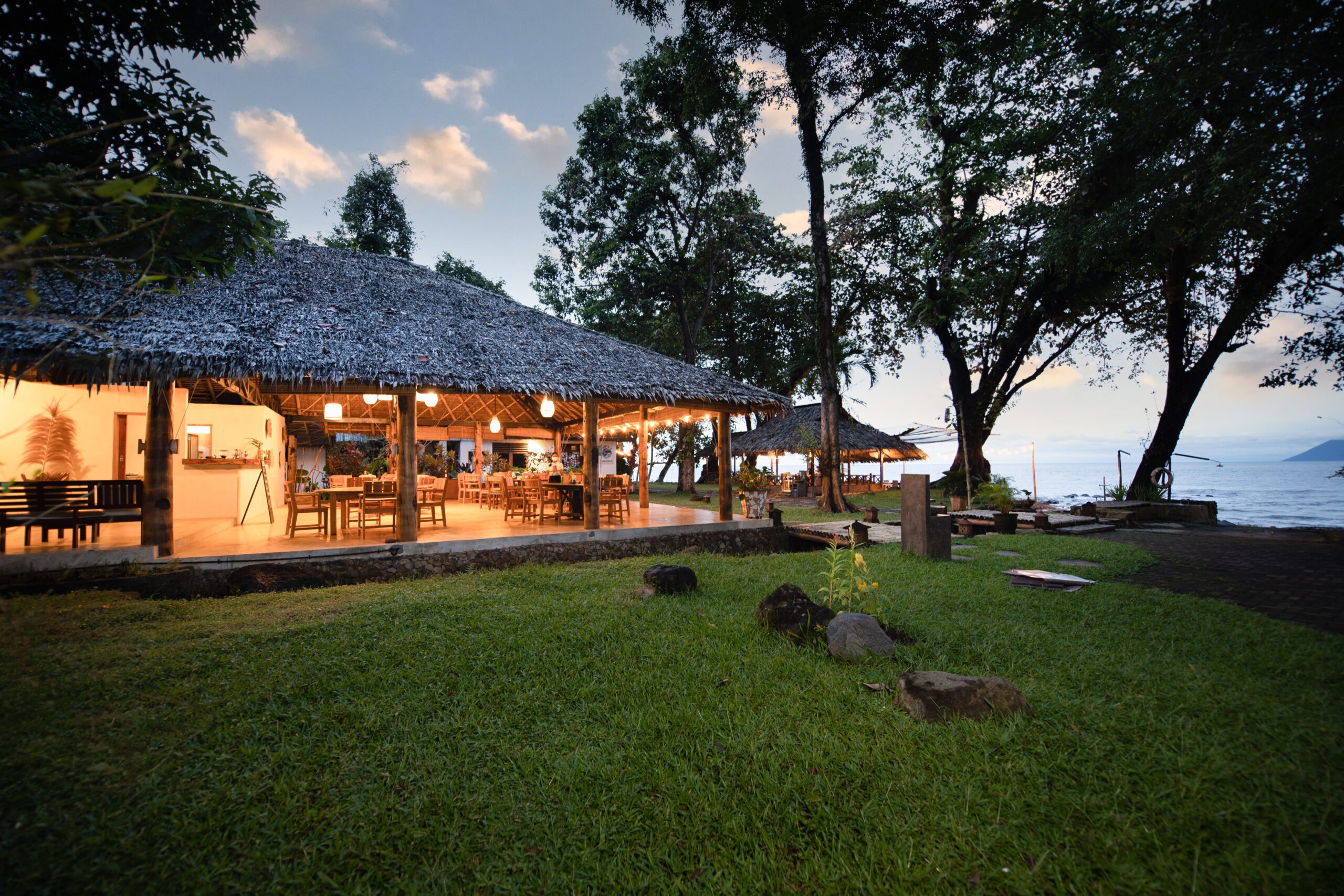 What are the highlights of learning to dive in Bunaken?
Bunaken is a small island laying off the coast of Manado. The island is surrounded by impressive coral walls and slopes which are home to a plethora of marine life. One of the key highlights of diving here is the resident population of green sea turtle – which are often curious about divers.
Bunaken offers excellent, year round diving conditions which are ideal for beginners. You'll find warm water, great visibility and no shortage of things to see. Exploring Bunaken's coral reefs are like watching National Geographic on steroids!
In addition to huge ancient turtles, you'll have the chance to see schooling triggerfish and butterflyfish, parrot fish, moray eels, sea snakes, lionfish, stingrays and even passing eagle rays in the blue.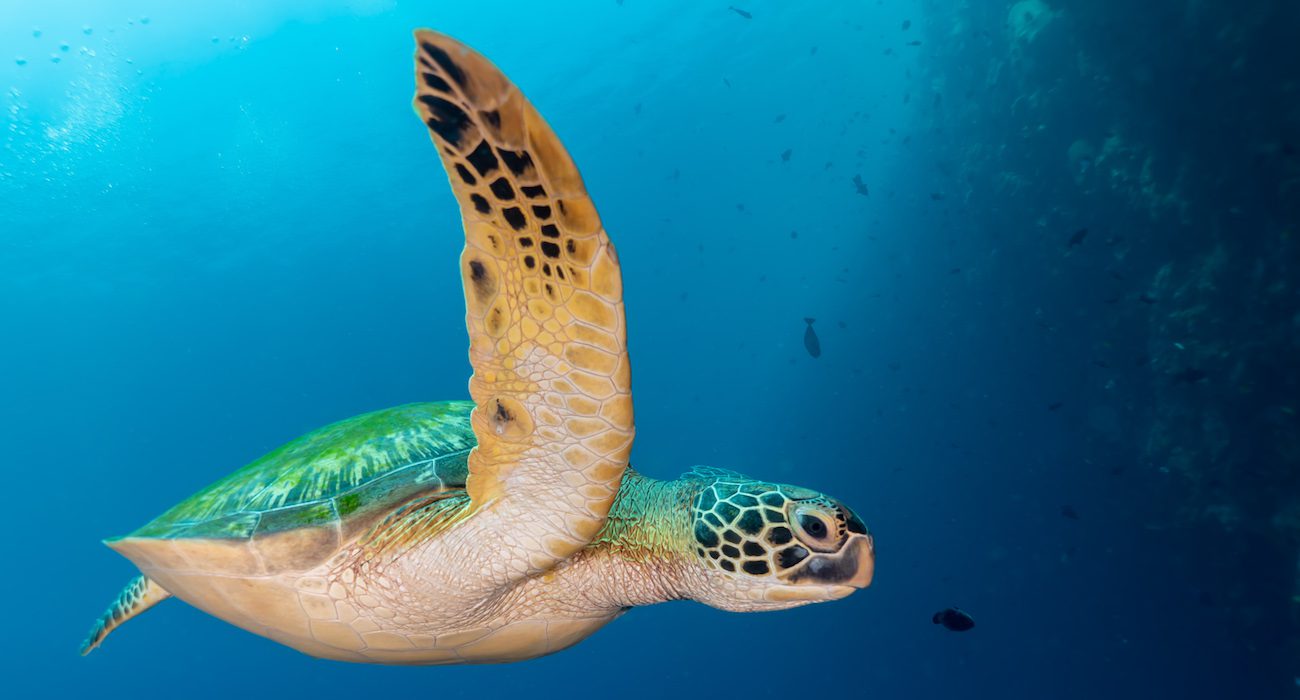 What are the highlights of learning to dive in Manado Bay?
Manado Bay dive sites are a combination of sandy bottoms and patches of coral reef. They are gently sloping which is ideal for your first dives while you are fine tuning your buoyancy. They are also home to some of Indonesia's rarest (and weirdest) marine creatures.
For anyone with an interest in marine biology, Manado Bay is a must! You can expect to see a range of different nudibranch, Spanish Dancers, lionfish, scorpionfish, spotted sting rays, brightly colored anemonefish, cuttlefish and even octopus.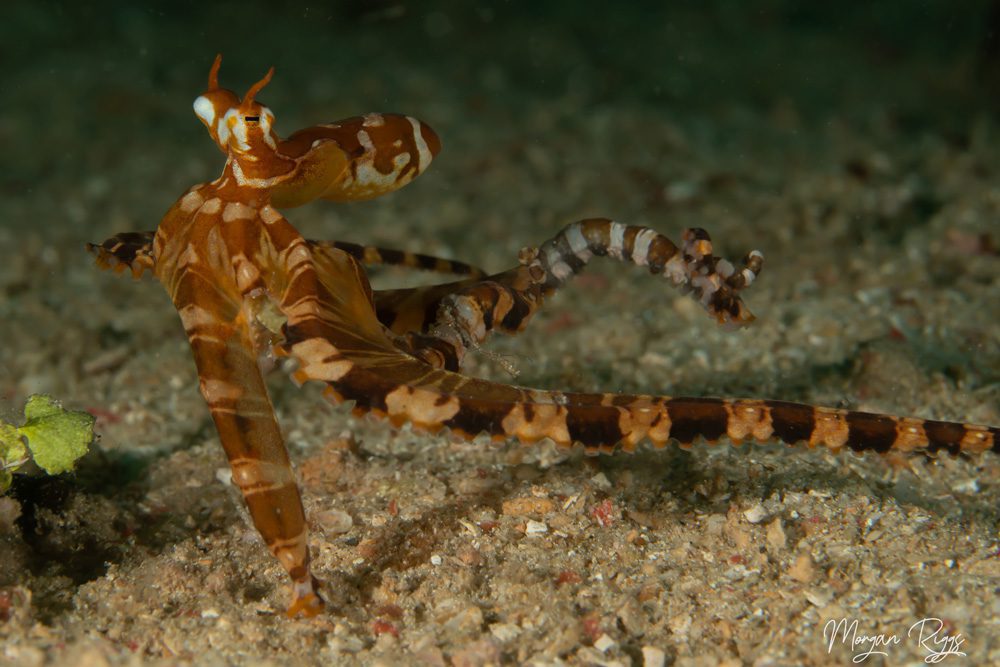 Why Choose to Dive in Manado, North Sulawesi?
We are in an extremely unique location. We are one of the only places on the planet where you can be diving coral reefs in the morning and trekking the rim of a volcano in the afternoon. When you are not taking your course, North Sulawesi has incredible wildlife and scenery just waiting to be explored. The Tangkoko Nature Reserve is home to hornbills, cuscus bears, Sulawesi black crested macaques and tarsier monkeys.
The Minahasan Highlands offer crater lakes, geothermal hot springs, waterfalls, and stunning lush green scenery. There are also traditional markets and quaint lakeside restaurants where you can experience a taste of North Sulawesi cuisine and culture.
WHAT IS THE PADI OPEN WATER DIVER COURSE?
The PADI Open Water Course is the first level of autonomous diving certificate (so you won't need to dive with a professional once you have gained certification). You'll learn how to become a safe, competent and confident diver and you'll be certified to dive to a maximum depth of 18 meters / 60 feet. During your course you'll dive on our beautiful House Reef as well as making dives in the famous Bunaken Marine Park.
DO I NEED ANY EXPERIENCE TO TAKE THE PADI OPEN WATER COURSE IN NORTH SULAWESI?
No previous diving experience is required. Providing you are in good general health, are able to swim and have a reasonable level of fitness, you can sign up for the program. Learning to dive is a great experience for kids too – providing they are over 10 years old, why not learn to dive together as a family?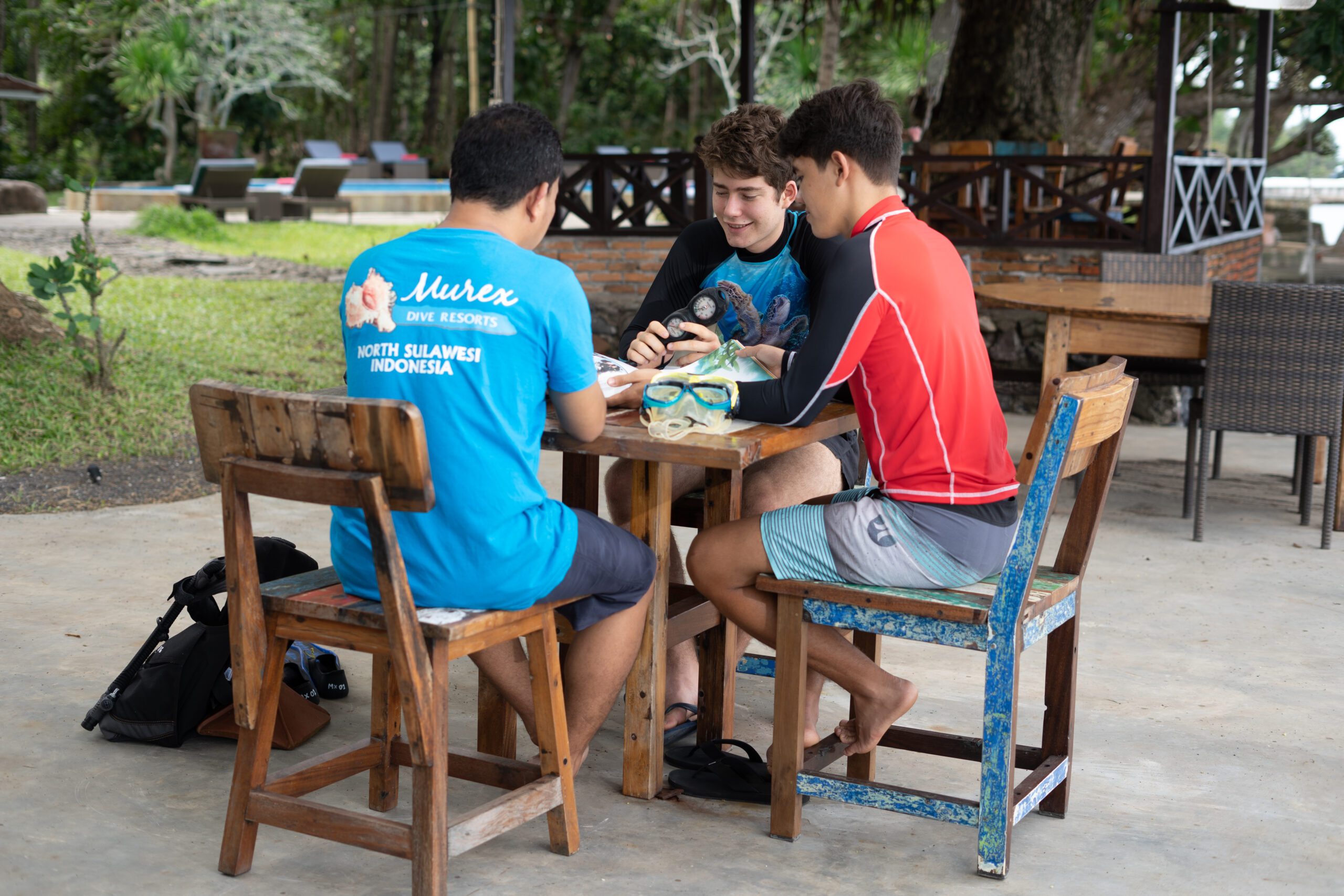 WHAT DOES THE PADI OPEN WATER COURSE INCLUDE?
The PADI Open Water Course is divided into 3 components (1) Knowledge Development – theory sessions, (2) Confined Water Dives – swimming pool sessions and (3) Open Water Dives – ocean dives.
Please note that we encourage all Open Water students to complete PADI eLearning prior to arrival in Sulawesi. PADI eLearning allows you to work from home, at your own pace and fit your studying around your existing schedule. With the theory already completed, you won't have to spend your holiday time studying – instead you'll be enjoying putting your theory into practice and having fun! Our eLearning course take three days here at Murex.
Our friendly and professional team will walk you through all components of the course from start to finish. We are passionate about marine life and marine conservation and our enthusiasm is contagious!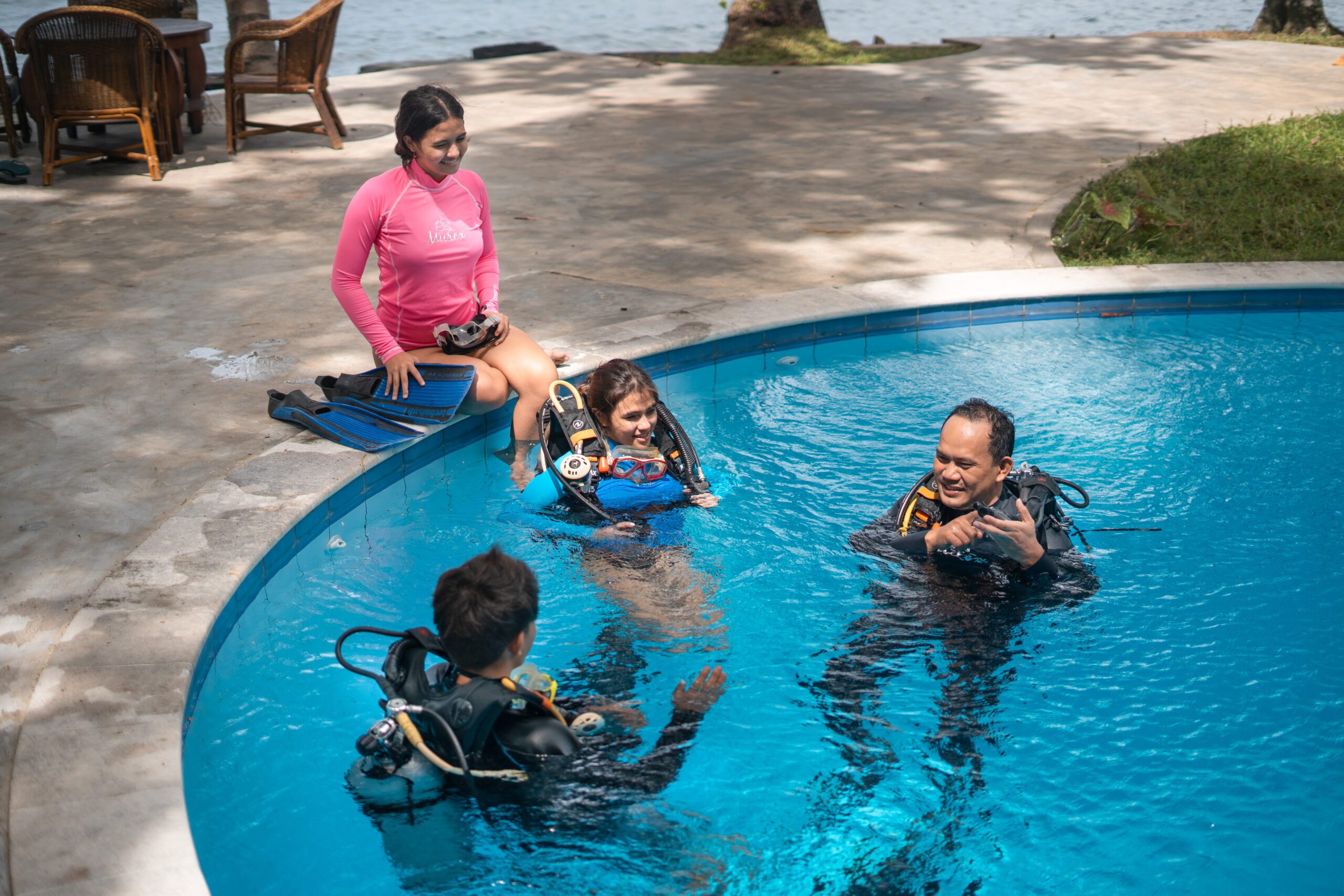 If you'd like more information about joining us and learning to dive in North Sulawesi, contact us on: [email protected]
We are looking forward to exploring North Sulawesi underwater with you soon!