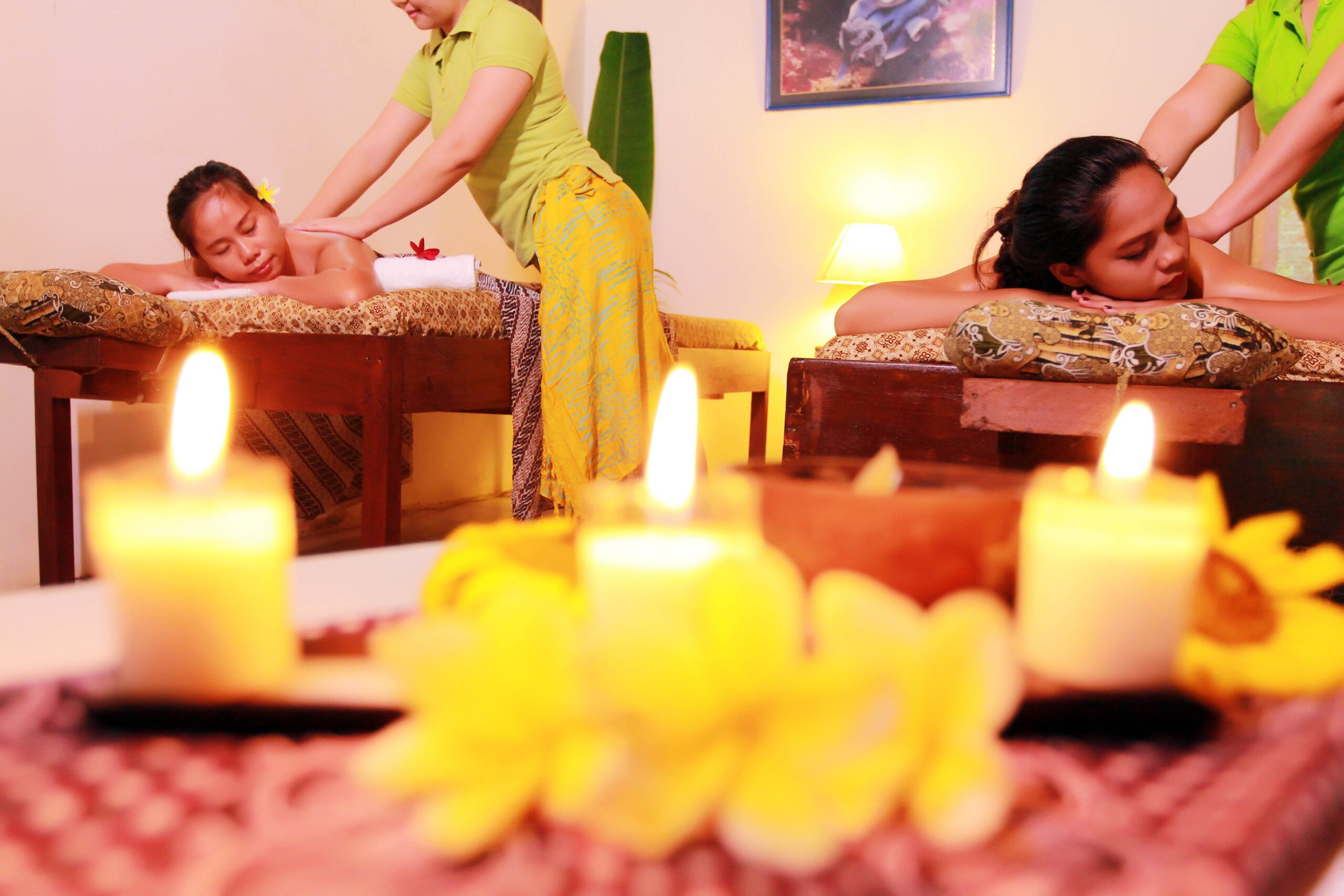 Nature Spa – Relax after a day of diving
Nature Spa's Relaxing Treatments at Murex Resorts
We are proud to announce the opening of "Nature Spa" here at Murex. Nature Spa offers a range of massage and spa treatments to accommodate your every need whether you want to relax, feel invigorated or just want to be pampered by trained spa therapists. There is no better way to relax after a day of diving.
Massages are a big part of Asian culture and there is no better to way to unwind both your body and mind. Wherever possible Nature Spa usese natural spa products sourced here in North Sulawesi.
Nature Spa's traditional Indonesian massage combines aromatherapy with massage oils and palm pressure to increase blood circulation and ease tired muscles – it's the perfect way to relax after a day of diving. Guests can choose between a 30 minute massage or one full hour. If you are looking for a longer massage for deeper all over mind and body relaxation the La Luna massage is the ideal choice, and for those who want a deep tissue massage try the one hour sports massage which focuses on the neck, back, shoulders and feet. The sports massage promotes blood circulation to relieve stressed muscles.
Pamper Yourself with Nature Spa's Rejuvenating Offerings at Murex Resorts
Nature Spa's Reflexology and foot massages combine Chinese and Indian techniques using the pressure points on the soles of your feet. Reflexology is widely believed to have healing and harmonizing properties along with promoting general health and longevity.
If you prefer spa beauty treatments to massages then pedicures and manicures are a specialty at the spa and include scrubs, shaping and polishing.
Experience Relaxation at Nature Spa!
At Nature Spa, we believe in the rejuvenating power of natural treatments. Our scrubs and masks are designed to hydrate and refresh your skin, leaving you feeling wonderful inside and out. Indulge in 3 hours of pure relaxation with our Nature Spa packages. It's the perfect way to unwind after a day of diving or to make the most of your last day before heading home. As a special treat, all guests receive a 15-minute "jetlag" massage voucher upon arrival. Use it during your stay or extend it for any other treatment on our spa menu.
Easy Booking, Total Bliss!
You can book spa treatments in advance or when you're at the resort. Check out our full list of treatments. For any questions or help, reach out to us at [email protected].
Get ready to refresh, relax, and rejuvenate – we're excited to be part of your incredible experience! Learn more about Murex Resorts Rates, and for an exceptional combined diving and relaxation adventure, don't miss the opportunity to Get Your Passport to Paradise. Ready to reserve a spot? Let us know, and we'll take care of the details.