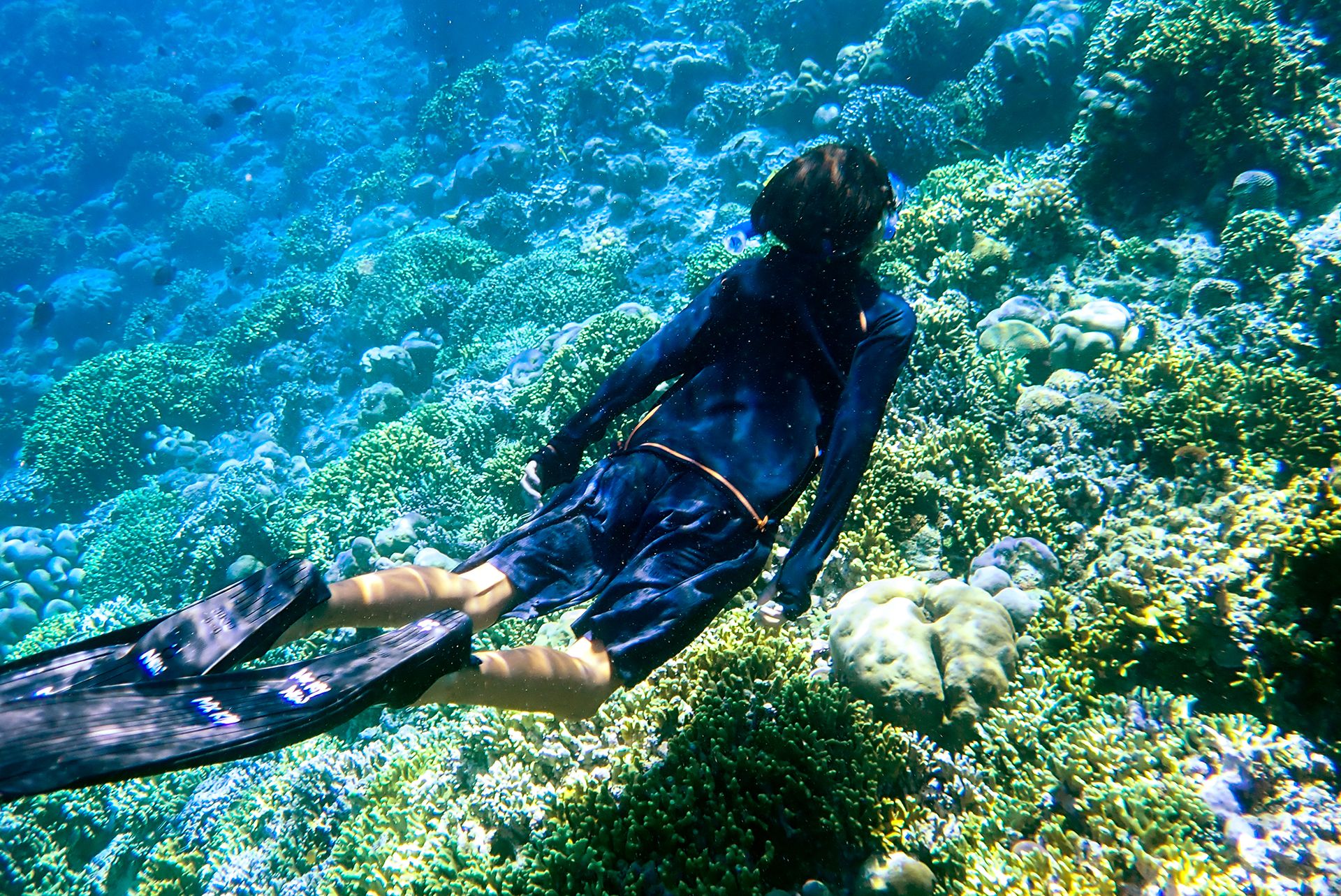 Experience Intimate Snorkeling Tours in North Sulawesi
Are you planning your next vacation and are looking for active options that bring you closer to nature? Why not try snorkeling tours vacation in tropical Indonesia? In this Blog we take a look at the snorkeling and marine life in the Bunaken Marine Park and around Bangka Island. Read on to find out more…
Snorkeling Tours in Indonesia
North Sulawesi, located in the heart of the Coral Triangle, is where we call home. It's the epi-centre of marine biodiversity and it is home to more reef building corals and species of tropical fish than anywhere else on Earth. If you are looking for a holiday of a lifetime, look no further than snorkeling tours in North Sulawesi.
We are extremely fortunate to have thriving reefs which are teeming with life right on our doorstep. The unique currents and ocean tides created by the "Indonesian Throughflow" mean we have coral reefs that flourish year on year. A recent comparative study confirmed an increase in reef health, coral growth and fish numbers. Snorkeling in North Sulawesi is truly some of the best snorkeling in the world.
Dedicated Snorkeling Services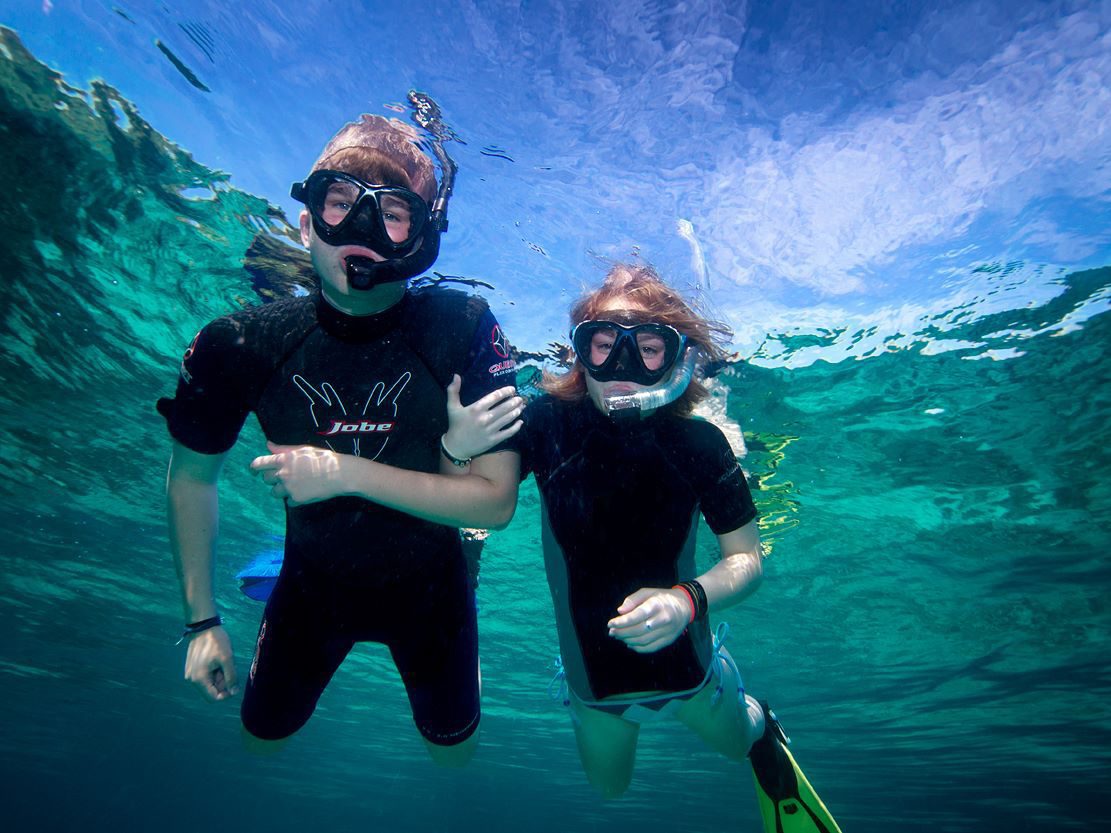 Did you know that we offer dedicated services for snorkelers? All of our snorkeling tours include a professional snorkeling guide to enhance your experience and ensure you the best possible snorkeling in this phenomenal region. 
If you are new to snorkeling we offer free snorkeling lessons for beginners included in your trip! It's not just beginners who will benefit from a lesson, anyone who has never had any instruction is encouraged to join us – even experienced snorkelers. You'll learn or review general snorkeling techniques and you'll also learn specific skills for snorkeling in our area and guidance on protecting yourself, our marine life and reefs.
We keep our snorkeling groups small so that you have plenty of space on the boat and a more exclusive experience in the water with your guide.
North Sulawesi Marine Life
The Coral Triangle is home to 500 species of coral which equates to more than 76% of the world's known species, more than 3,000 species of fish, 6 out of the 7 world turtle species, a migratory route for over 30 species of marine mammals, home to more than one third of all whale and dolphin species and the greatest extent of mangrove forests in the world.
Understanding what you are looking at will make your snorkeling experience so much more special. That's why all Murex snorkeling trips are guided by our experienced snorkeling guides who will point out extra special species for you and help you to identify what you have seen underwater – they are full of interesting marine life facts!
Bunaken Marine Park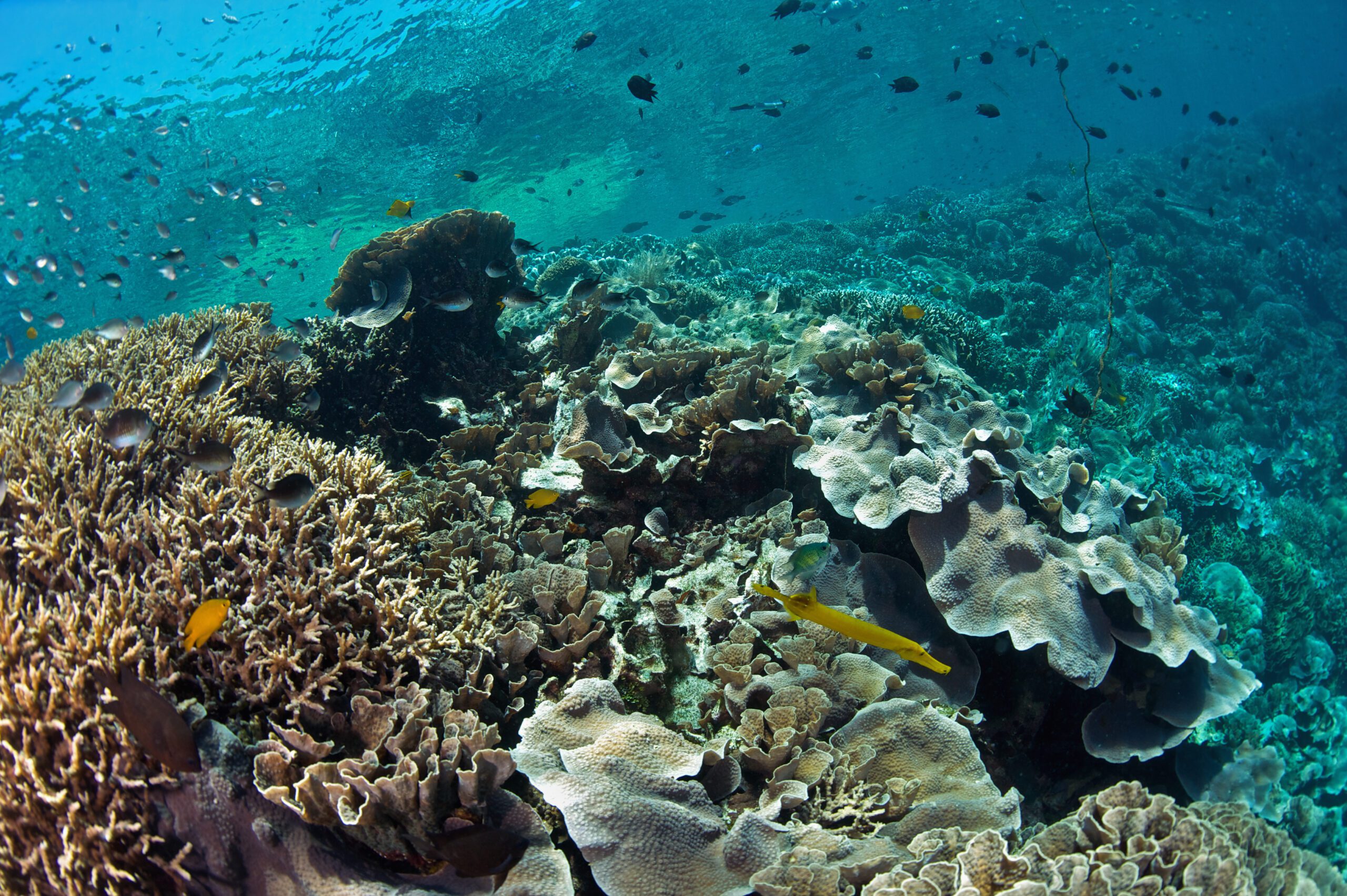 The Bunaken Marine Park is home to stunning (shallow water) coral gardens that are bursting with color and teaming with life. The reef tops are predominantly made up of hard, reef-building corals, and they provide habitat for multiple species of fish and invertebrates.
One of the highlights of snorkeling in Bunaken is the large resident population of green sea turtles that can be spotted resting on the reef tops. Other highlights include moray eels, lionfish, moorish idols, anemones and clownfish, schooling damsels and an array of colorful tropical fish.
Bangka Island
Bangka Island's kaleidoscopic soft coral reefs are a vibrant patchwork of hard and soft corals. Our favorite snorkeling sites around Bangka include sloping fringing reefs and pinnacles. You'll find an abundance of marine life and the underwater action is seemingly never ending. Look out for schooling yellow snapper, sting rays on the sandy patches, and it's not uncommon to see eagle rays in the blue!
If you are snorkeling from Murex Bangka, join us for a trip to our coral nursery, or why not take an Ocean Gardener Course to learn more about corals and plant one of your own?
Snorkeling Safety
There is a snorkeling briefing on board all Murex boats before you enter the water. The briefing is when you will be informed of important safety information, given tips about what to look out for, and advice on how to snorkel the area to see the highlights. Our briefings are designed to help you have the best snorkeling experience possible.
Murex Snorkeling Guides
Our snorkeling guides have a wealth of snorkeling sites and marine life information – make the most of them and remember that there is no such thing as a stupid question! Our snorkeling guides are one of our biggest assets and they are there to help with everything from leaking masks to marine life identification.
Be a Reef Ambassador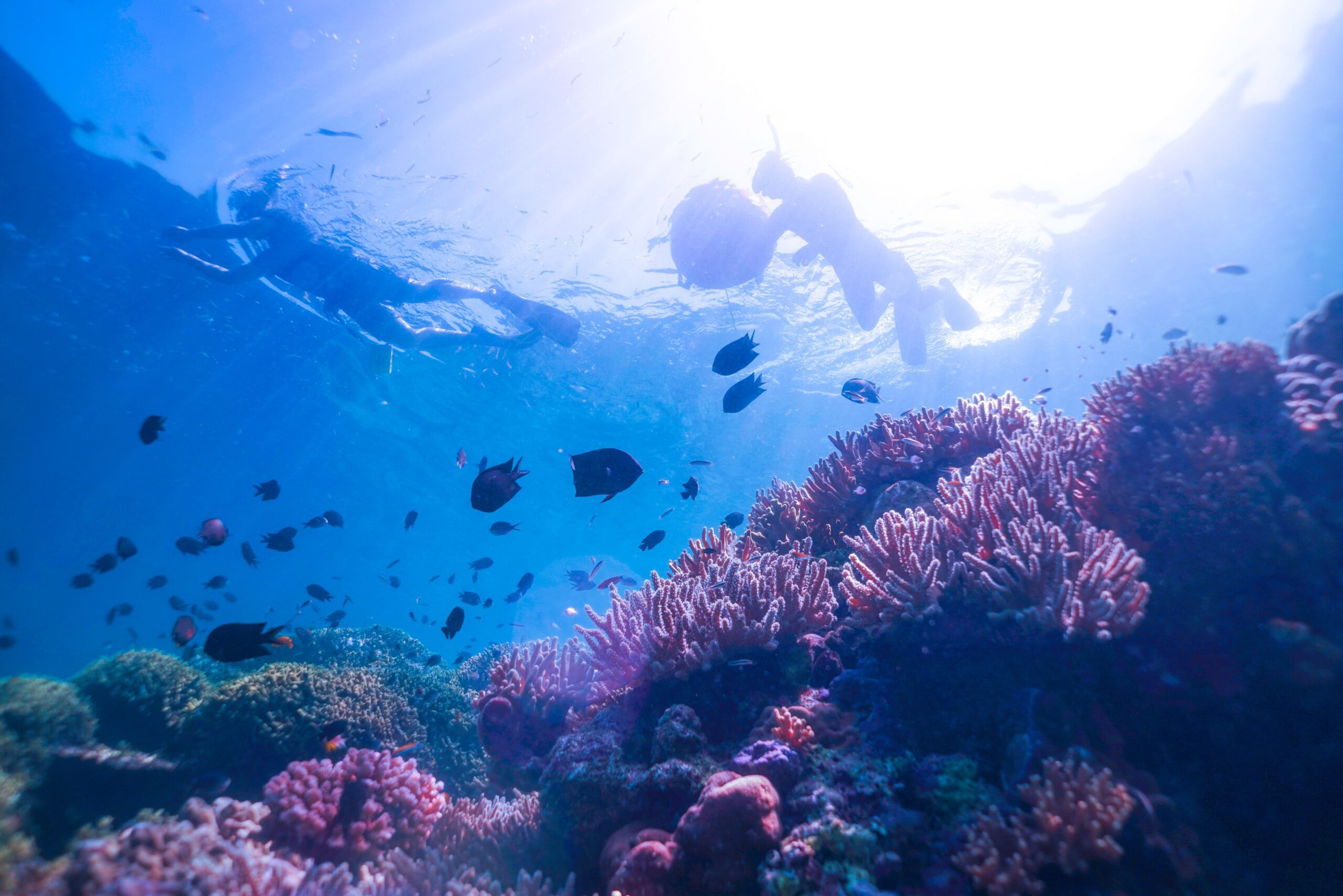 You can play a big part in protecting the reef by being a positive Reef Ambassador while snorkeling in North Sulawesi. Be careful not to touch anything underwater, be extremely careful with your fins, don't buy souvenirs made from reef products such as shells or coral, if you see any trash in the water, pick it up yourself – or ask your guide to help you. Ask us about when we are planning to hold our next underwater, beach, or river clean up and come and join us!
Are You Ready to Book Your Next Snorkeling Tours?
Do you want to see more of North Sulawesi while you are here? Why not join us for a combination stay and explore Murex Manado and Murex Bangka Resort? Our boat transfers from resort to resort include visiting two snorkeling spots on route so you don't miss out on snorkeling time while transferring. 
Contact us today for more information or to make a booking: [email protected]. We look forward to welcoming you to our North Sulawesi snorkeling resort soon.
Further reading
If you enjoyed reading this Blog you may also enjoy: