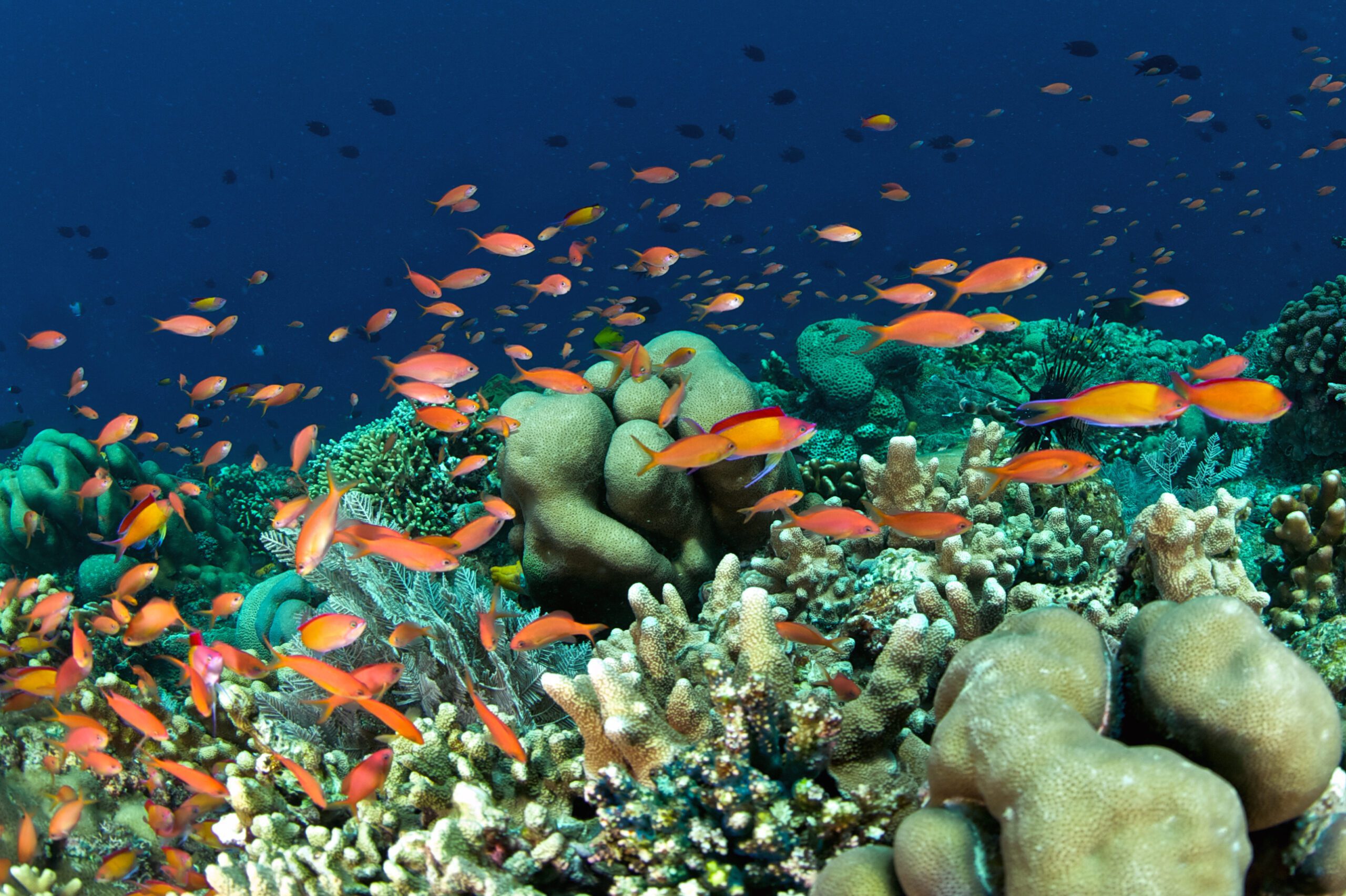 Diverse Marine Life and Diving Bunaken Marine Park
Indonesia is, by many, regarded as being the best country in the world when it comes to dive sites and the diving Bunaken Marine Park does everything to uphold Indonesia's prestigious reputation.
Bunaken Marine Park
Bunaken is a small island in North Sulawesi and it is one of 5 islands which make up the Bunaken Marine Park and was one of the first marine protected areas declared in Indonesia. The move by the Indonesian government to protect the area in 1991 was made due to the extreme marine bio-diversity which the area supports. The islands of Bunaken, Manado Tua, Siladen, Mantehage and Nain are home to numerous rare and endangered marine creatures which include dugongs, whales, a large resident population of green sea turtles and dolphins but it's not just these "special" species that make diving Bunaken Marine Park a phenomenal destination.
Diving at Bunaken Marine Park
Diving Bunaken Marine Park is everything that you can imagine and more. The water is the bluest of blues, the walls are adorned with corals, the shallows are occupied by clouds of reef fish, huge turtles laze on ledges and upon closer inspection, the corals harbor all manner of macro critters. Diversity is the word of the day. In Bunaken you won't just find giant clams, you'll find 7 out of the 8 species of giant clams that exist worldwide. Butterflyfish are found at every dive site and there are over 33 species. The walls are encrusted with over 70 genera and sub-genera of coral and over 70% of all fish species that exist in the Indo-Western Pacific Ocean can be found in the park. Needless to say, you will always have something to look at.
The unique bathymetry of the marine park is an attraction in itself. The absence of a continental shelf in the northern part of North Sulawesi means that the walls around Bunaken and its neighboring islands literally drop down to the seafloor. When you hear divers talking about the "giant walls" at Bunaken, it's not an exaggeration, in places the walls extend down to over 1,840 meters. The geology of the area is a major contributing factor to the diversity of marine life which is found here. The deep waters and lunar driven currents combined with the shape and positioning of the islands create plankton rich upwellings which are then essentially trapped between the land masses.
Bunaken also boasts seagrass beds which are favored by dugongs, mangroves, sloping reefs, and stunning shallow reef tops which are awash with color and bursting with life.
The extreme underwater geology of the Bunaken Marine Park is mirrored on land due to its explosive volcanic origins which date back to between 1.5 and 5 million years ago. Manado Tua (see title image above) is an inactive volcano with a classic cone-like shape which peaks at 600 meters; despite being low-lying Bunaken was also formed in the volcanic period from significant amounts of uplifted fossil coral. It's interesting knowing this history before you are diving Bunaken Marine Park because you can see the evidence of it all around you – both underwater when studying the walls and on land where the watery horizon is dominated by the peak of Manado Tua. In fact, when you stay at Murex Manado, all of our views from the front of the resort, and from the outdoor dining area, gazebo and swimming pool are across the ocean looking directly at the three islands of Manado Tua, Bunaken and Siladen.
Passport To Paradise
Are you a muck diving aficionado? When diving from Murex Manado we make a morning two dive trip to the Bunaken Marine Park, return to the resort for lunch and then muck dive Manado Bay in the afternoons – meaning that you get the best of reefs and muck during your stay! For those who want to venture further afield, we also offer day trips to Bangka Island.
Why not maximize your diving and exploring opportunities while you are here and join us for a "Passport to Paradise" which will take you around the 3 main diving areas of North Sulawesi: Bunaken, Bangka and Lembeh. You'll dive the epic walls of the Bunaken Marine Park, discover kaleidoscopic soft coral reefs at Bangka Island and dive into the "Critter Capital of the World" in the Lembeh Strait. Transfers from resort to resort are by boat and you'll dive along the way which means no drying and packing your gear or wasted travel time. Imagine walls, reef and the world's best muck diving in one trip – with over 150 dive sites to choose from and over 1,500 species of fish – it's the dive holiday of a lifetime.
To book your Bunaken diving holiday or your Passport to Paradise, contact us at: [email protected] We look forward to diving Bunaken Marine Park with you soon!