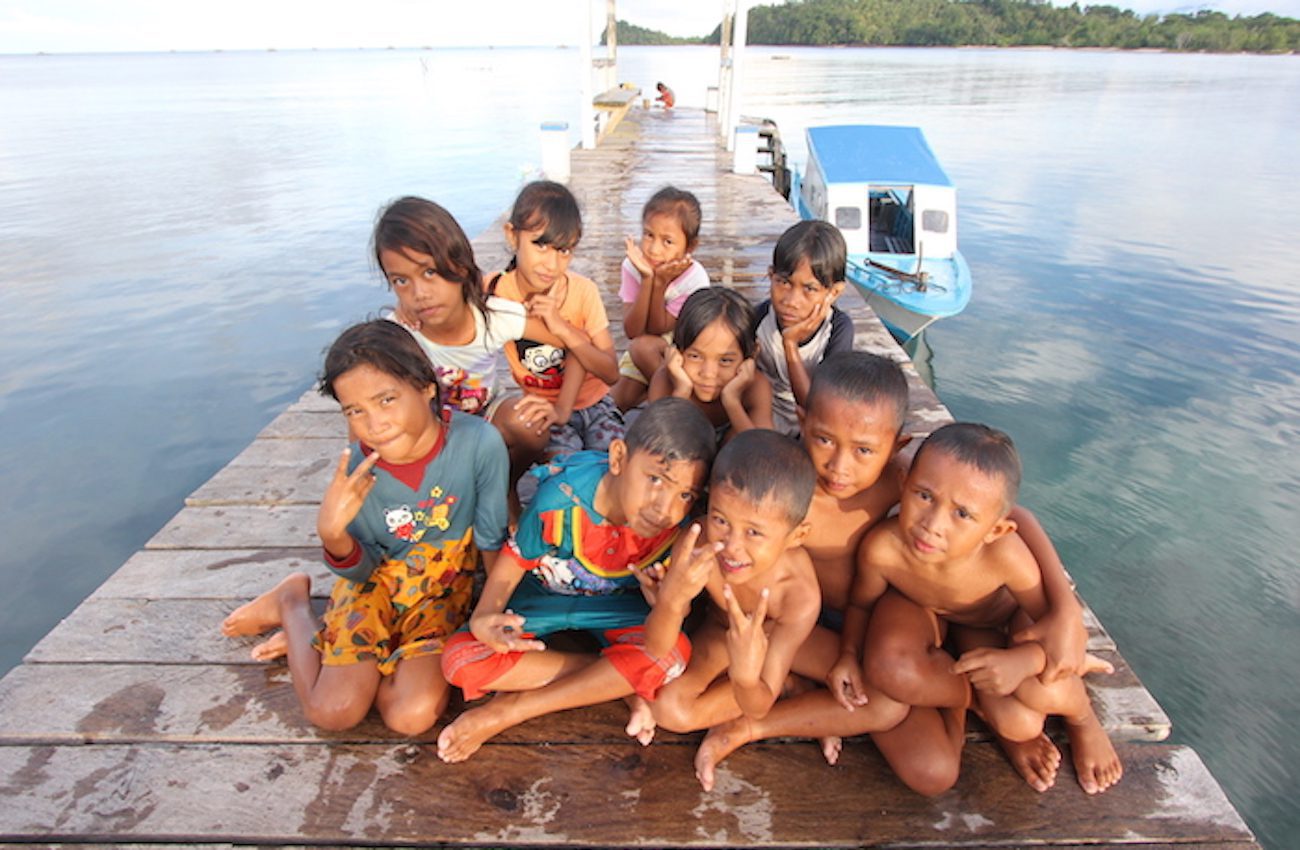 Latest News
In North Sulawesi along with the rest of the world, we have been making changes and we trying to stay flexible to adapt to the new and ever-changing situations that we find ourselves in.
Indonesia has also been making announcements over the last week and starting to open up in some regions – including the reopening Manado Airport. Here in North Sulawesi we have been involved in some exciting initiatives as well as community-based projects during our lockdown. Take a look at what we have been doing over the last few months…..
We have been busy at all levels reallocating resources to community projects and new initiatives
In North Sulawesi, a huge percentage of the population are employed in tourism. It is a major concern that as unemployment spreads due to COVID, people try to save money by using unfiltered water. We are very fortunate that in our region people can fish and there are large amounts of fruits and vegetables grown locally but safe water is a different issue.
There is a general lack of understanding about what water is safe and what is not, and people often do not boil water for long enough to kill all bacteria. After researching we found the Nazava water filter system which takes tap water, rainwater, and even river water and filters it to become drinkable.
Murex owners privately funded over 100 filter units and we have received some donations but many more units are needed to ensure that everyone in our local communities has ongoing access to fresh, safe drinking water. The filter systems can be used for up to two years before the filter needs changing which means that as the economy begins to recover, the filter systems will continue to provide safe water.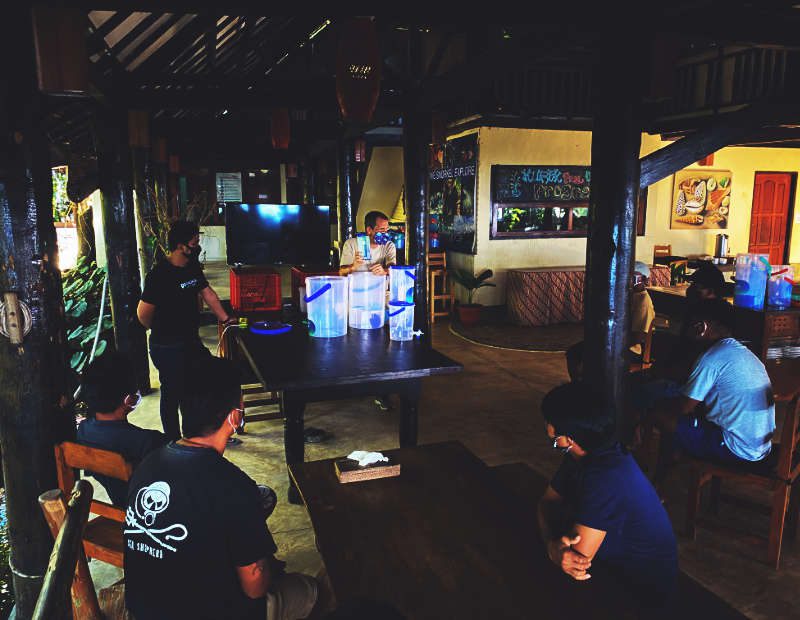 Make a donation
If you would like to contribute, you may purchase water filters through the Lembeh Foundation Donation Center on this link: 
www.lembehfoundation.org/donation-center,
 or contact us for bank details if you would prefer to make a bank transfer.
Boat Crew Mastering Computer Skills
Our boat crew are incredibly skilled watermen but most of them have never used a computer before. As our boats are not in use right now, we decided to make the most of their time on land and they began cross-training. Sharen, from the Dive Center at Murex Manado, carried out training sessions with all boat crew, teaching them the basics of using a computer. Despite being new to technology, our crew were unfazed and were excellent students!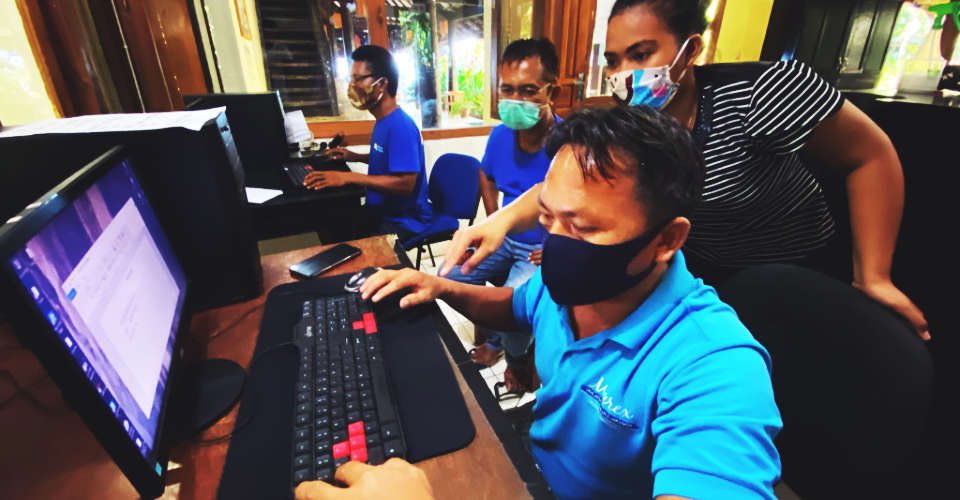 With no guests to take care of, we have been trying hard to find ways to keep our staff busy and in employment. We have always wanted to produce our own fruits, vegetables, and herbs so we have launched an organic farming project. We now have small 'farms' in Koha (close to Murex Manado) and at Murex Bangka. The farms are producing a variety of crops including sweetcorn, eggplant, green beans, cucumber, pak choi, chillies, rosella, okra, nutmeg and cloves. Our harvests during this period are being shared with our staff and once we have reopened we plan to start supplying our resort kitchens.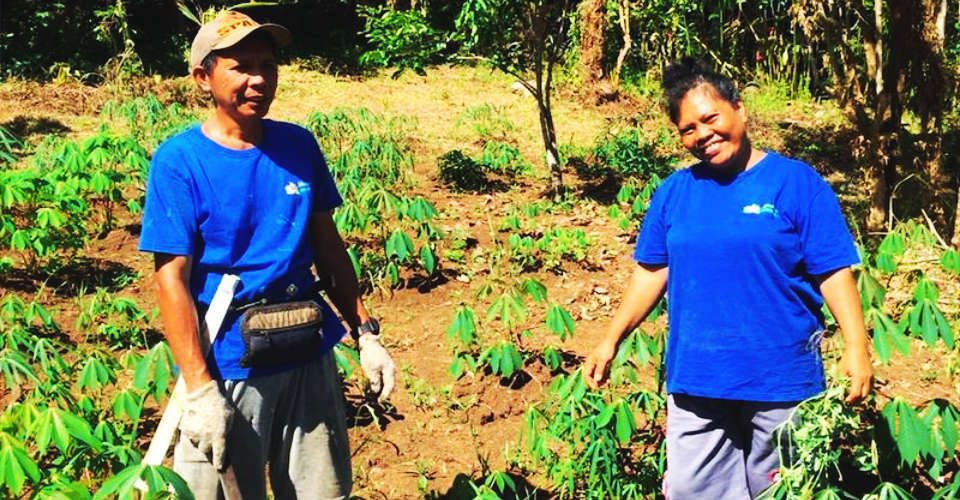 New Resort and Diving Procedures
While COVID has led to many changes, some things remain the same, including the phenomenal diving on offer in North Sulawesi and the exceptional service at our resorts.
Murex Manado and Murex Bangka Resorts have remained COVID free and North Sulawesi has very few reports of cases of COVID. To ensure the safety of all staff and guests we have additional procedures in place for reopening and you can view full details of our COVID19 resort procedures here and the DAN procedures for COVID Risk Mitigation here.
Contact Us
If you would like more information or if you have any questions or concerns regarding an upcoming booking or making a future booking, contact us:
reservations@murexdive.com