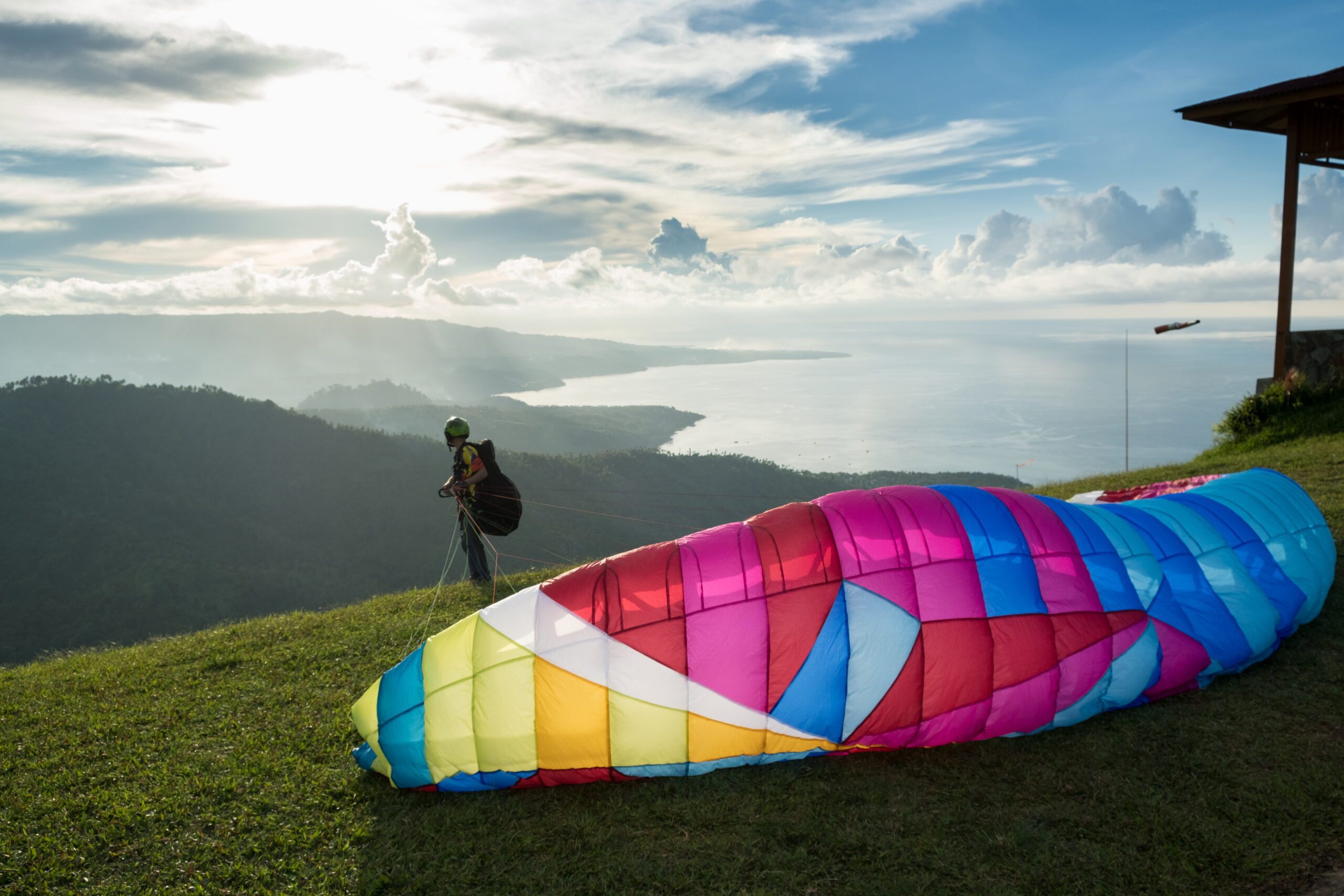 Solo Travel in Indonesia: Single Supplement Free Stays Until 31st July 2023
There are many benefits of traveling alone, especially to a country as mesmerizing as Indonesia where there is so much to see and so many places to explore. Stay with us at either Murex Manado or Murex Bangka before 31st July 2023 and we'll waive our single supplement.
To prepare you for your trip, check out our Guide for Solo Travelers in Indonesia – we hope you enjoy reading and we look forward to meeting you soon in North Sulawesi!
Guide for Solo Travelers in Indonesia
Arriving  in Indonesia
When exiting any airport in Indonesia be prepared for taxi drivers and transport services waiting outside. As you exit the airport it's not unusual to have several drivers approach you offering "transport, transport". If you have transport already arranged, a polite "no thank you" should suffice and keep walking.
If you need to arrange transport it is best to find the official airport taxi desk rather than engage in bartering with one of the touts.
Guests staying at Murex Dive Resorts will be met at Manado Airport. One of our drivers will be waiting for you at arrivals with a signboard with your name written on it. Our driver will take your baggage and walk with you to one of our air-conditioned vehicles and bring you to the resort. Once in the car, you will be offered water and a cool face towel.
Safety
It's generally safe to travel alone in Indonesia. In fact, many travelers are surprised to find that they feel safer than expected when exploring this country independently. However, like in every other country, there are certain localities more prone to crime than others—this doesn't mean tourists should stay away from these areas completely, it just means more caution and awareness is needed. Apply common sense just as you would in your home country.
Getting Around
Indonesia is a vast archipelago nation and there are plenty of options for getting around including ferries, planes, cars buses or trains, depending on where you are and where you want to go. Domestic flights are reasonably priced when booked in advance, for shorter journeys taxis are cheap compared to western countries. It is best to use taxis that you have ordered rather than flagged down as the latter cannot be tracked, for example, if you leave something in the car. The most reputable taxi firm is Blue Bird, they are extremely reliable and can be ordered by phone or flagged down. Other options include the popular phone applications Grab and GoJek.
Meeting People
One of the great things about solo travel in Indonesia is that many people do it – which means it can be easy to meet people. The best way to meet other travelers is by partaking in an activity such as scuba diving, where you'll be among people with a common interest! Divers are generally very friendly and after a dive trip together you'll find the conversation flows. At Murex, our dining areas are set up to accommodate large groups around tables so no one is sitting alone – unless they want to! Other activities and land tours are also a good way to explore North Sulawesi with company.
Dive Buddy
Almost all of the scuba diving in Indonesia is guided so you will never be short of a buddy! The commonly applied practice for solo travelers is to pair you up with another guest diver who is the same experience level as you. Group sizes in Indonesia vary according to where you are diving and the conditions. If there is an odd number of divers then you may find you are buddied with the Divemaster – a great way to ensure you see the hardest-to-spot marine life! At Murex Dive Resorts we aim to have a maximum of four divers in a group and you'll never find yourself diving alone.
Solo traveling with Murex is easy – you don't need to worry about carrying your gear to the boat every day and setting it up. This is part of our service and you won't need to carry a bag as long as you are here!
Snorkeling
If you are snorkeling it's important that you do not go alone for safety reasons. All of Murex snorkeling trips are guided so you will have a professional snorkeling guide in the water with you at all times.
Minimum Numbers Required for Activities
When arranging tours or activities you will often find that the price is based on a minimum of two people or more and the tour may only operate if the minimum number is met. At Murex some of our land tours are priced for a minimum of two people so if you'd like to join a tour, let our front desk staff know. During your stay, it's highly likely that other guests will book tours. If we know you are interested, we can let you know when a tour is booked so that you can join. Tours are often booked the day before so keep checking in with us for an update.
Accommodation Single Supplements
Prices are generally based on double occupancy and if you are traveling by yourself you may find that there are single supplements that can range in price from a small uplift to double, so you are paying for two people – which is often the case when booking liveaboard trips.
---
Solo Travel Special
Stay at Murex Manado or Murex Bangka before 31st July 2023 and we'll waive your single supplement!
Single Supplement Free Stays: Terms and Conditions:
Offer applies to bookings made before 31st July 2023.
Offer applies to stay period up until 31st July 2023 at either Murex Manado, Murex Bangka or a combination of both resorts.
Offer is subject to availability and blackout dates apply.
Solo Travel Special Offer may not be combined with any other discount, promotion or voucher.
Solo Travel Special Offer applies to single travelers only.
Offer may be redeemed against Deluxe Rooms at Murex Manado, Deluxe Hillside Cottages and Oceanfront Rooms at Murex Bangka.
Offer applies to accommodation & dive packages with a minimum stay of 6 nights and 12 dives when staying in one resort. For combination stays at Murex Bangka and Murex Manado a minimum of 5 nights and 11 dives are required in each location.
---
Meeting the Locals
Generally, Indonesians are very friendly and willing to help out foreigners. In fact, don't feel alarmed if some ask to take a picture with you. If you feel up to it, just smile for the camera; if you don't, smile politely and say no. A smile goes a long way in Indonesia!
Notes for Female Solo Travelers in Indonesia
Indonesia has respect for women but there are a few points to note to avoid causing any offense or difficult situations.
Women in Indonesia generally dress conservatively. If you are visiting a Muslim area, it is respectful to cover your shoulders and above your knees. North Sulawesi is predominantly Christian and less conservative than other areas. If you are visiting any places of worship, conservative dress is advised. If you are staying in a dive resort then regular dress is acceptable including bathing suits around the pool, but if traveling outside of the resort it is generally more comfortable if you "blend in".
Topless sunbathing is not permitted in Indonesia
You will find that you are frequently asked three questions: What is your name? Where do you come from? Are you married? This is a genuine question and not necessarily a flirtatious attempt. It's common for Indonesians to ask each other these questions too. If you are not married then the answer used in Indonesia is "not yet"(!)
Learn the Lingo
When traveling in Indonesia it can be very useful to learn some basic words and phrases such as good morning, good night, please, and thank you. A few words can go along way and it can be fun trying out a new language. Small phrasebooks are easy to purchase in most airports in Indonesia.
Some comments from our recent solo traveler guests:
nikhubbard – Wonderful stay!
Trip type: Traveled solo
I had an absolutely brilliant experience with Murex from start to finish. Spent a few days at each of their Manado and Bangka dive resorts – at both the hospitality, food (outstanding selection for veggies!) and the friendly vibe was superb. On top of this was the diving and snorkeling, absolutely magical experience for me, backed up by a superb dive instructor, knowledgeable and passionate dive guides and divemasters, and always friendly, always helpful staff. Great vibe, lovely people, wonderful wildlife. Highly recommended as a beautiful base to explore the stunning underwater world.
---
Reza E- Diving and resort
Trip type: Traveled solo
Wonderful place! Helpful and very kind staff. Good food, fine service. The staff were very available – they were always very service minded. I would recommend this destination for diving and relaxing. Great nature surroundings.
---
Michelle P – Diving trip
Trip type: Traveled solo
How many wonderful things can I say about this resort? The staff are super attentive and extremely kind, and they make you feel right at home from the minute you get there. The rooms were spacious and clean and well air-conditioned. The Dive staff were super knowledgeable at top-notch. I can't wait to come back! 🙂
---
Experience the Best of Solo Travel in Indonesia!
Planning a solo adventure in Indonesia? Excited about diving in North Sulawesi? Great news! Book your stay with us before the end of July 2023, and we'll waive the single supplement, making solo travel in Indonesia even more appealing.
For more details or to secure your reservation, reach out to us at [email protected].
Don't forget to explore Murex Resorts Rates to ensure you get the best value for your incredible solo journey. And for an extraordinary combined diving and exploration experience, make sure you Get Your Passport to Paradise! Ready to book your spot? Let us know, and we'll take care of everything.