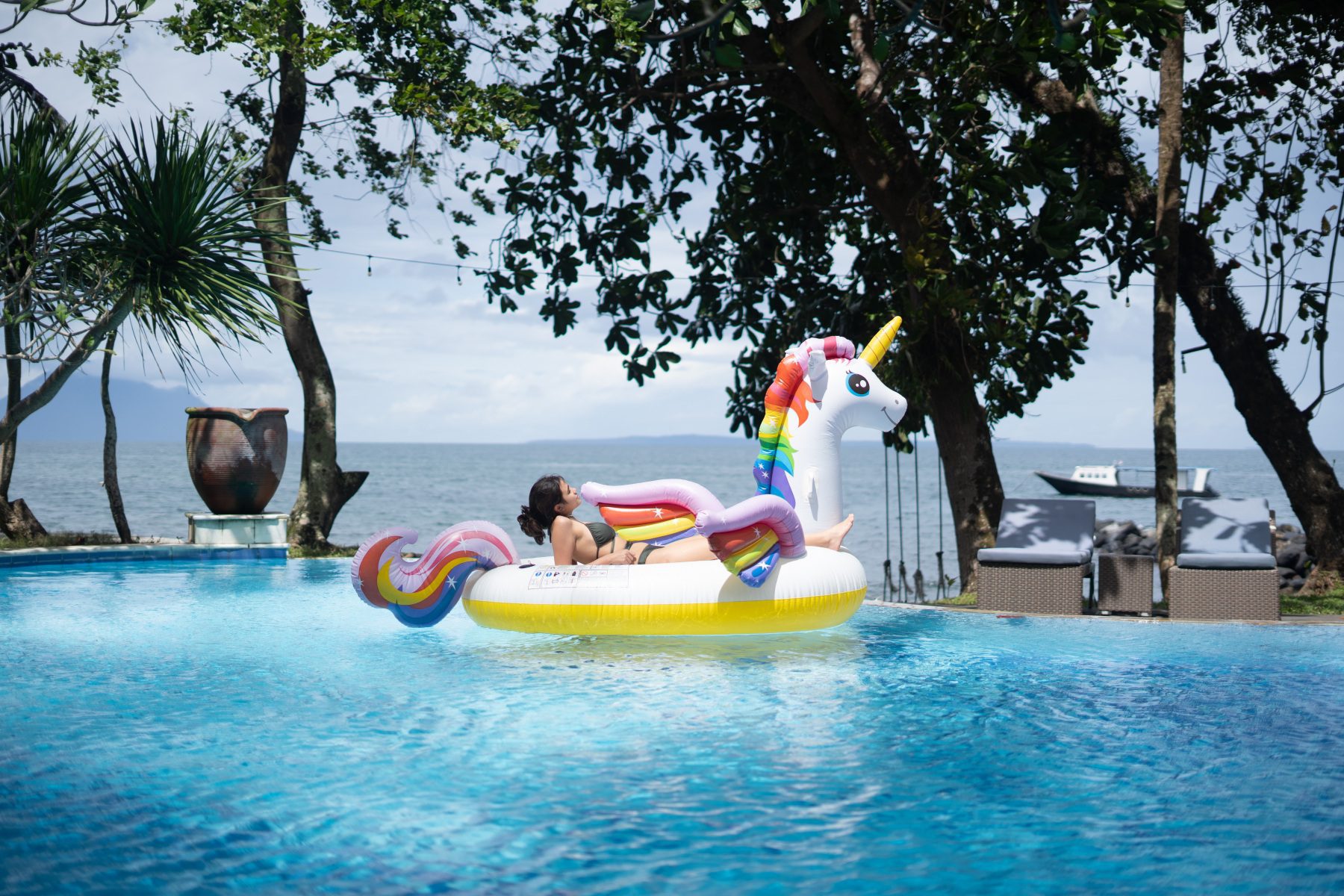 Plan a Family Dive Holiday to a North Sulawesi Resort
Are you planning your next family diving holiday? Here's why every diving family should consider staying at a North Sulawesi Resort!
If you are looking for a family holiday that allows you and your family to experience phenomenal scuba diving combined with stunning nature, wildlife, culture, and adventure, then a North Sulawesi resort stay needs to be on your bucket list. With endless activities as well as diving and snorkeling, there's plenty to do for all members of your family – while creating incredible memories together.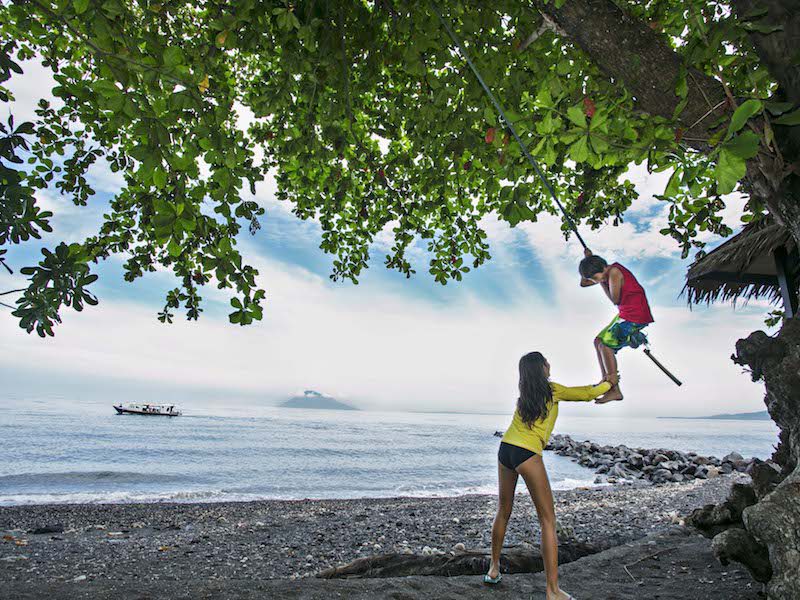 Diving in Manado & Bunaken
The diving around Bunaken and Manado offers easy conditions which make it perfect for kids. Water temperatures are consistently warm throughout the year, visibility is good to excellent, and there is a wealth of diverse marine life. Kids will love the resident sea turtles that thrive around Bunaken Island and pods of dolphins jumping alongside the boat never fail to impress.
Manado Bay offers a combination of reef and muck diving and dive sites are home to an impressive array of rare critters. Curious children love the unusual species that are found here and our experienced dive guides are excellent at spotting them.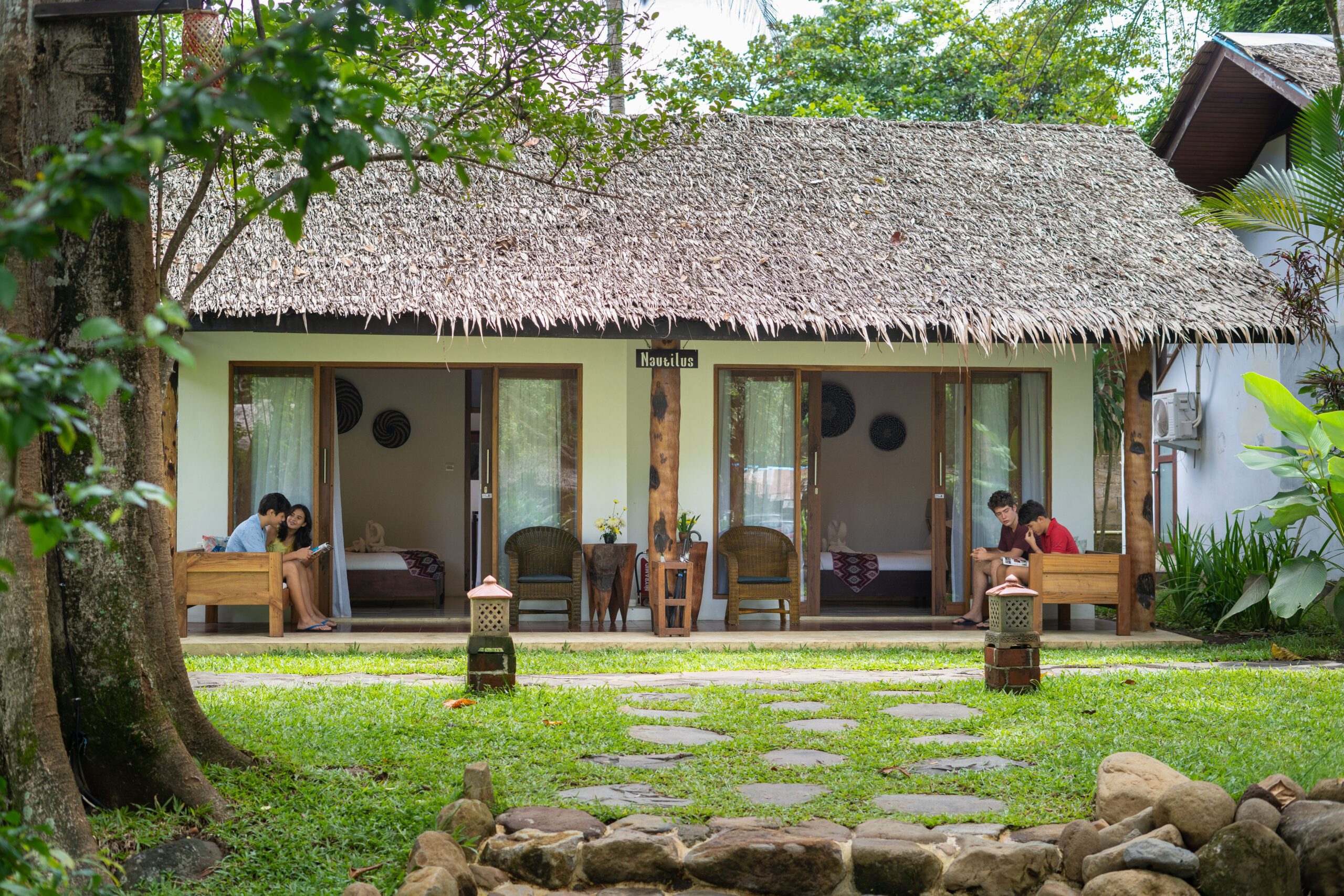 Staying at Murex Manado
Murex Manado Resort was our first North Sulawesi resort which started out as a family holiday home. Today, this completely renovated resort is set on the seafront on large grounds which feature waterlily ponds, extensive mature gardens, a swimming pool, restaurant, and stunning ocean views. There is plenty of space for energetic kids to run around, swim and explore. Our staff are extremely accommodating of children of all ages and if you are traveling with little ones, we can provide babysitting services while you are out diving – or if you want to enjoy a special dinner together in the evening.
Our spacious guest accommodation can be configured to include an extra bed so kids can stay in the stay room as you and we can provide a crib for babies.
Our restaurant serves a mix of international and Asian-fusion dishes and we are happy to provide child portions and cater to special requests.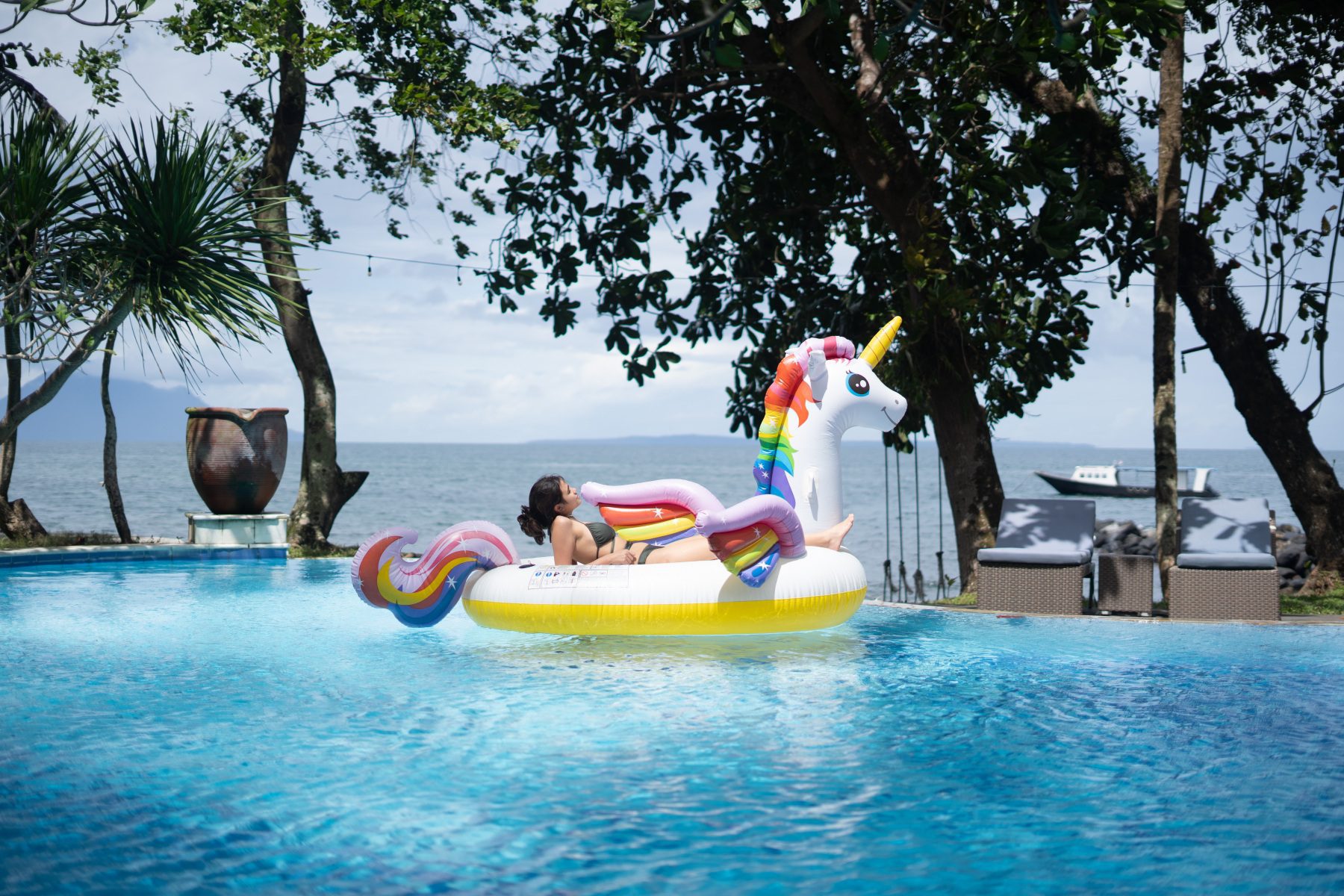 Family Activities Around Manado
When you are not diving, there are plenty of opportunities for exploring and experiencing the rich nature and culture of our incredible region. Here are just a few of the trips and activities that we recommend for families:
Lake Linow
Lake Linow (locally known as Danau Linow) is a color-changing lake. The color changes range from blue to green to an amber-like glow. This is a unique phenomenon caused by the sulphur content in the water and it can be seen in only a few places in the world.
Geo-Thermal Hot Springs
Kids never fail to be in awe of the steaming sinkholes (which are often bubbling and gurgling) which are found across the North Sulawesi Region. We can arrange for visits to geo-thermal areas combined with trips to Mount Mahawu and the Highlands.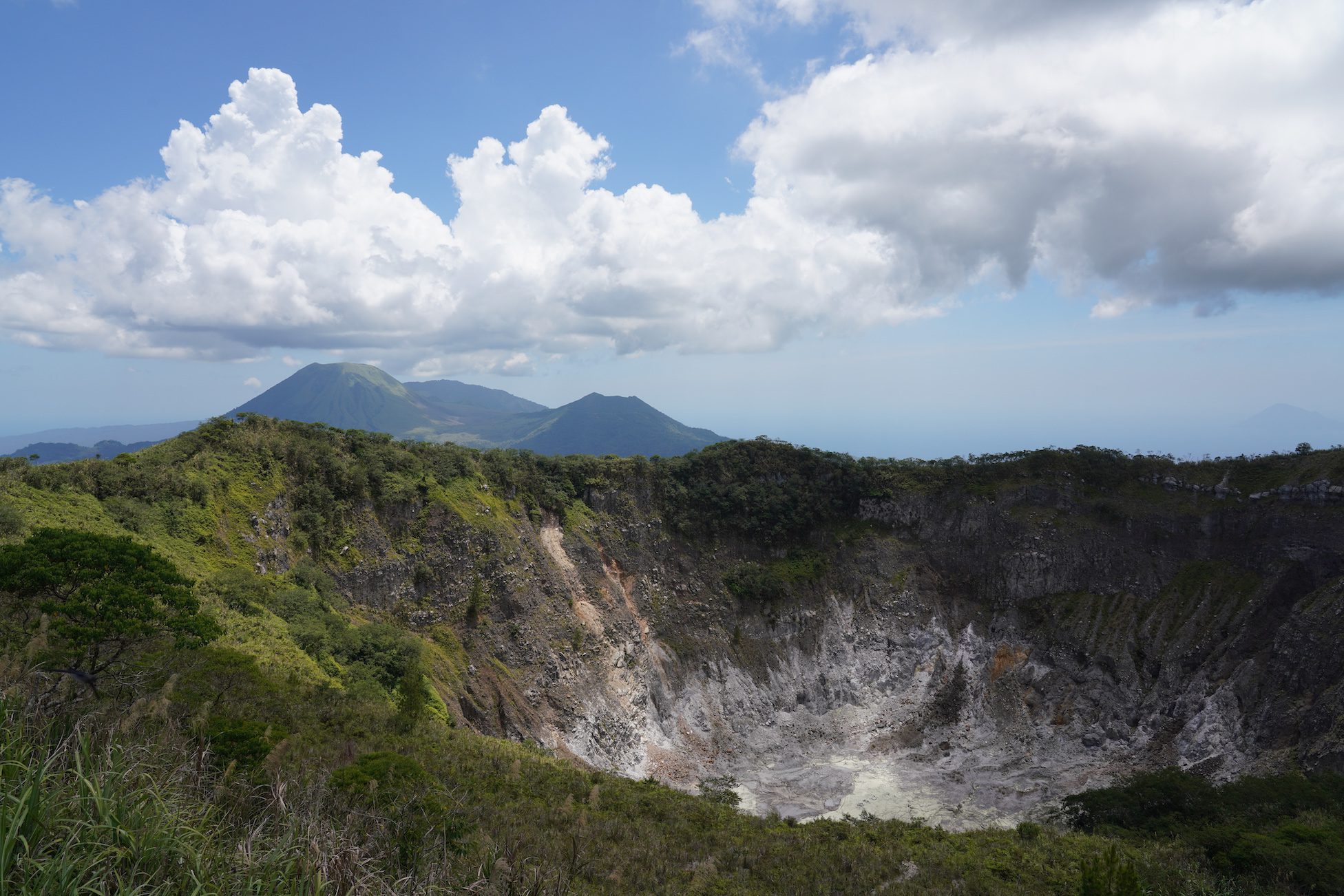 Trek a Volcano!
Mount Mahawu is a stratovolcano that is capped with a 180 m wide and 140 m deep crater with two pyroclastic cones. The peak is at 1,324 meters above sea level and depending on the age of the members in your family, fitness level and how active you'd like to be the length of the trek can be tailored. It is possible to drive as close as a 15 minute walk away from the crater rim or, if you want to enjoy a longer trek, you can trek the entire rim.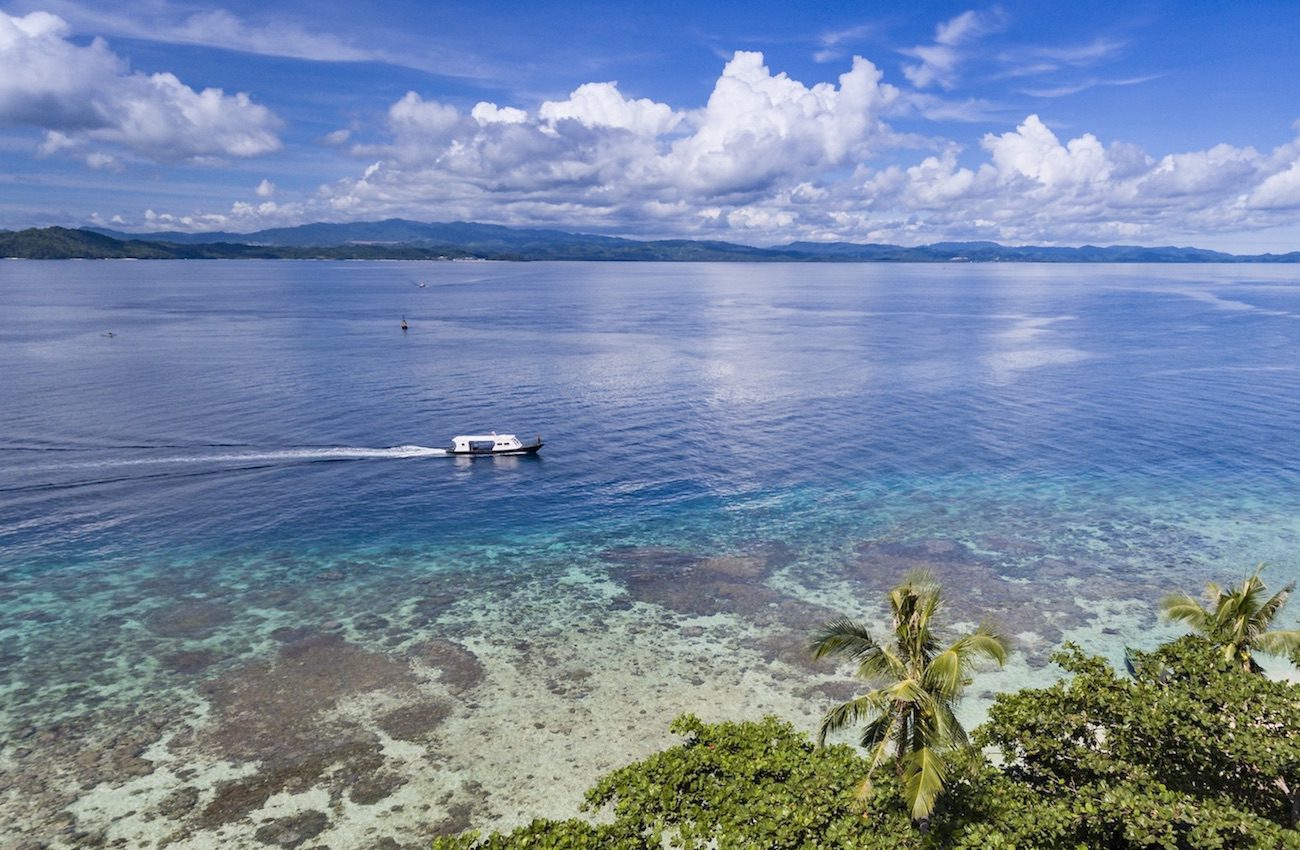 Diving Around Bangka Island
Kids love color and it's definitely not in short supply around Murex Bangka – our second North Sulawesi resort.
Bangka's world-class coral reefs, sea mounts, and pinnacles are awash with kaleidoscopic soft corals. One of the highlights of diving in this region is the mix of abundant and diverse marine life combined with the rare and unusual critters that can be found here. Ghost pipefish, pygmy seahorses, candy crabs, and leaf fish are just a few of the colorful critters that are just waiting to be discovered. At the larger end of the spectrum, white tip reef sharks, sea turtles, banded sea snakes, and schooling snapper can all be found here too!
The House Reef at Murex Bangka also gives families a stunning dive just a step off the beach.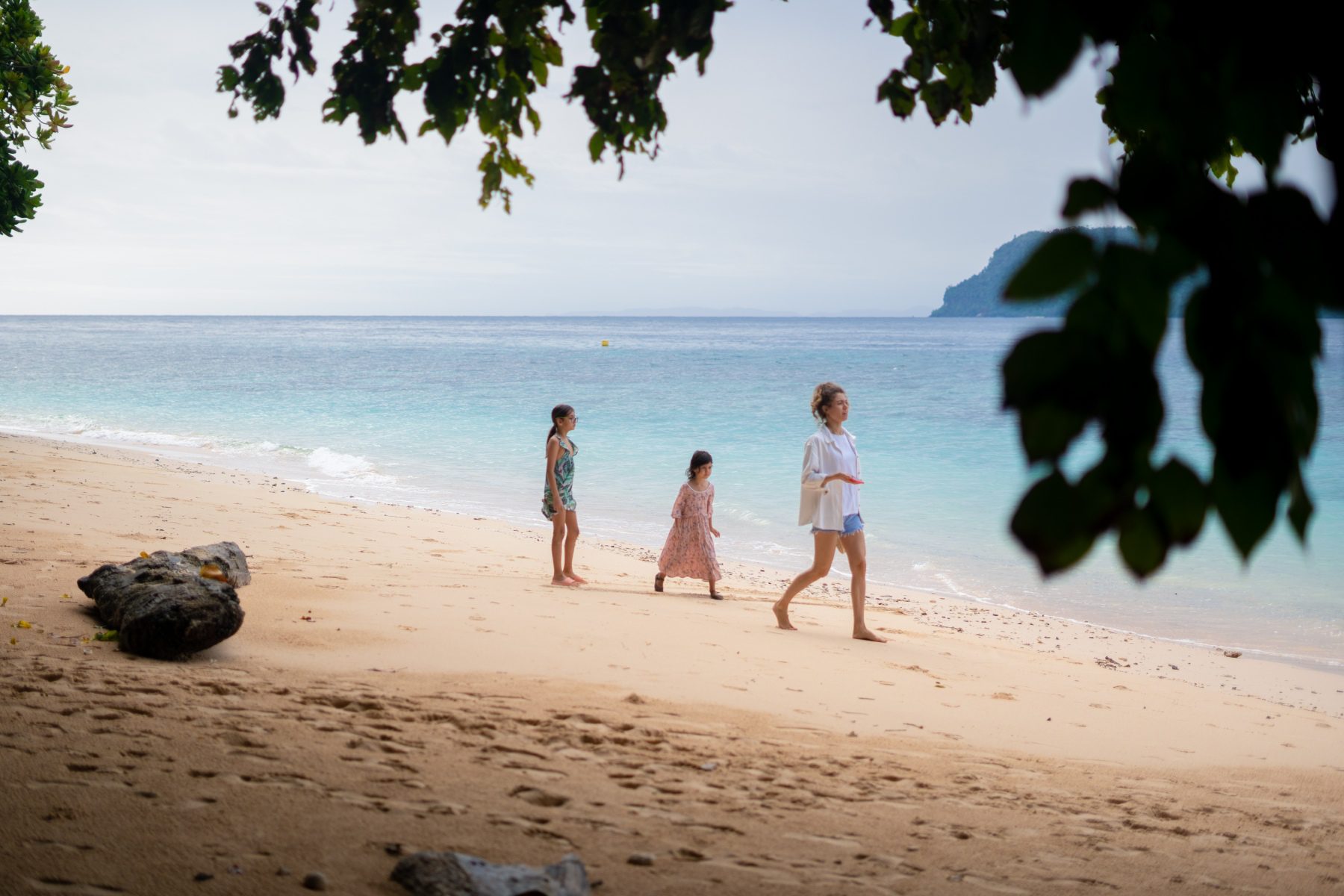 Staying at Murex Bangka
Murex Bangka resort is set on a private white sand beach that is always a hit with kids! From building sandcastles through to shell collecting and inspecting the rock pools at low tide, the beach is a great focal point for families.
Swimming and snorkeling are both activities that can be taken straight from the beach and we also have sea kayaks available which teenagers love.
For families staying with younger children, we can arrange child minding services, kids meals, and we have a selection of games available in the restaurant. As with Murex Manado, our guest rooms can also be configured to take an extra bed and we have baby cribs available.
At both Murex Resorts, we also have junior-size dive and snorkeling gear, as well as small life jackets for children onboard our boats.
Family Activities Around Bangka
Bangka Island is wonderful for exploring and we can also offer trips to locations on the mainland. At Murex Bangka, we also offer a number of unique water-based activities, including our coral nursery. Here are some suggestions for activities that we recommend for families:
Coral Nursery
For budding young marine biologists and conservationists, our coral nursery is a major highlight. Kids can get involved in helping to clean the corals and even plant their own. For those who want to learn more about corals we also offer Ocean Gardener coral courses which are fun and educational too.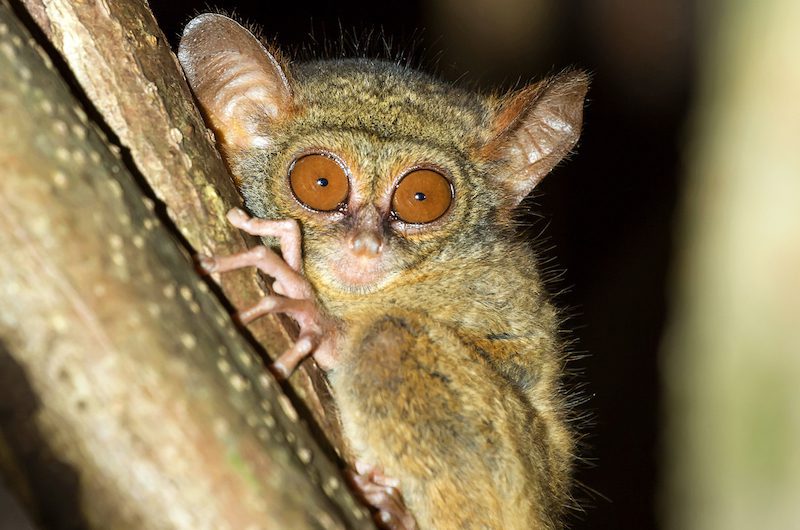 Tangkoko Nature Reserve
Tangkoko Nature Reserve covers an area of 8,700 hectares and includes three mountains: Mount Tangkoko (1,109 meters), Mount Dua Saudara (1,361 meters) and Mount Batuangus (450 meters). The scenery resembles that from Jurassic Park and while you won't find any dinosaurs here, the park protects at least 127 mammal, 233 bird and 104 reptile and amphibian species. Out of these; 79 mammal, 103 bird and 29 reptile and amphibian species are endemic to the island.
There are easy walking and trekking paths throughout the park (and some more challenging) and highlights include black macaques, tarsier monkeys and cuscus bears.
If your kids love animals or you have any photographers in your family then Tangkoko is a must!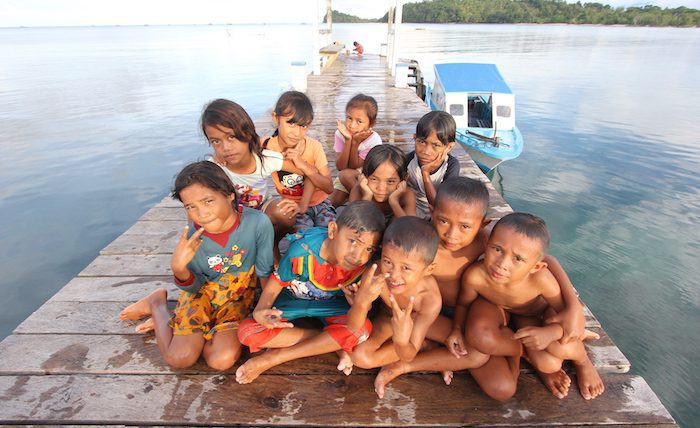 Lihunu Village Tour
Our local village of Lihunu offers families an insight into village life on a remote tropical island. Walking around this picturesque village, you'll see the local style of family houses and meet some of the villagers. Don't be surprised when the local school kids want to have a photo taken with you!
Lihunu can be accessed by boat and the village is an easy stroll. If you are traveling with teenagers and want to do something more active, it's also possible to trek to the village through the mangroves and jungle – an adventure in itself! Our boat can meet you at the jetty in Lihunu to take you back to the resort or you can trek back the way you came.
Are you feeling inspired to come and stay with us? Book your next family dive holiday in one of our North Sulawesi Resorts – or enjoy a combination of both resorts in one trip! Contact our team on: [email protected]