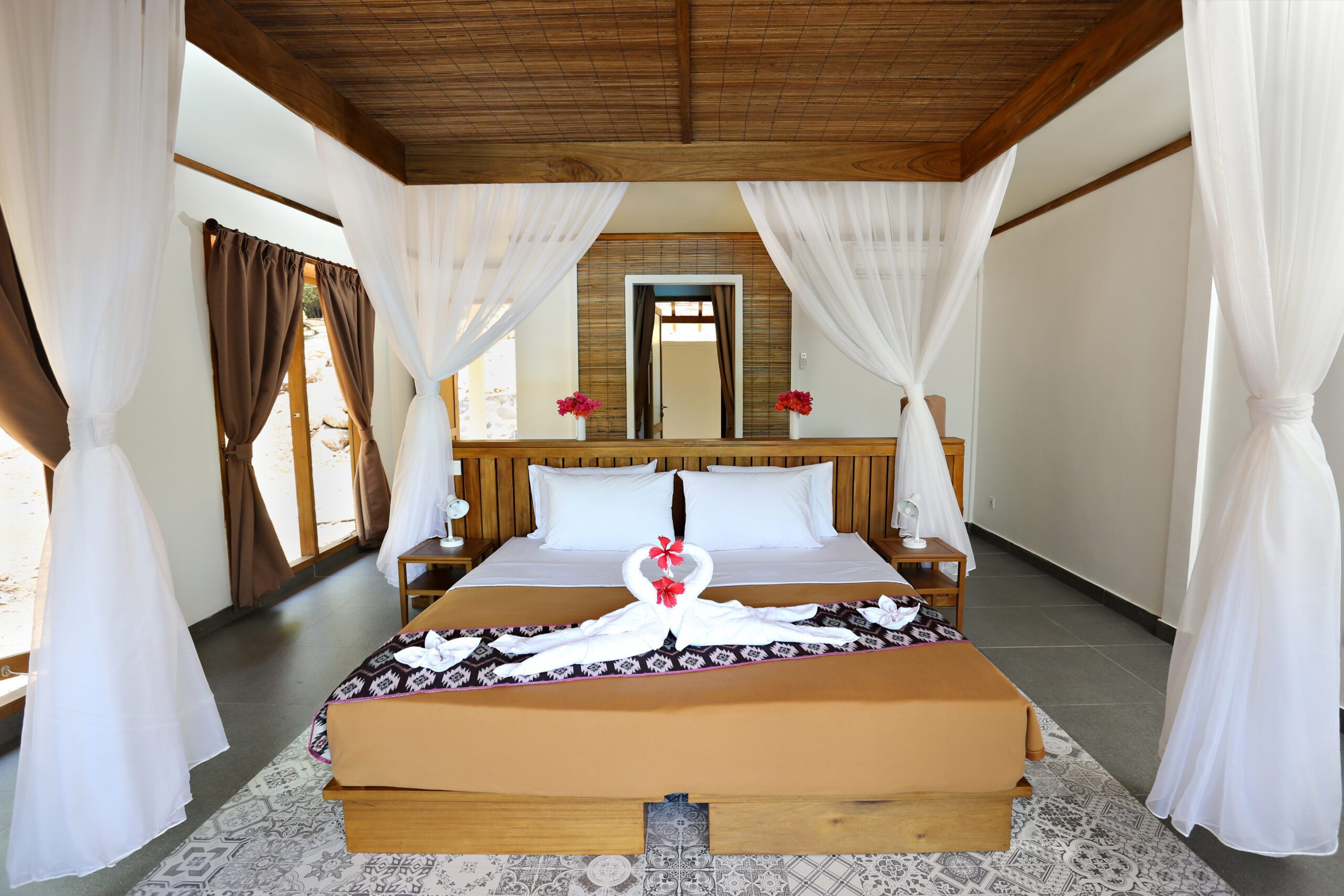 Romantic Diving Holiday in Bangka For Valentine's Day
It's February and the month of love is now upon us. What better way to celebrate Valentine's Day and the one you love than by creating extra special memories together on a remote tropical island on a romantic diving holiday? In this Blog we take a look at some of the incredible opportunities available at Murex Bangka – on land and underwater.
Scuba Diving into Love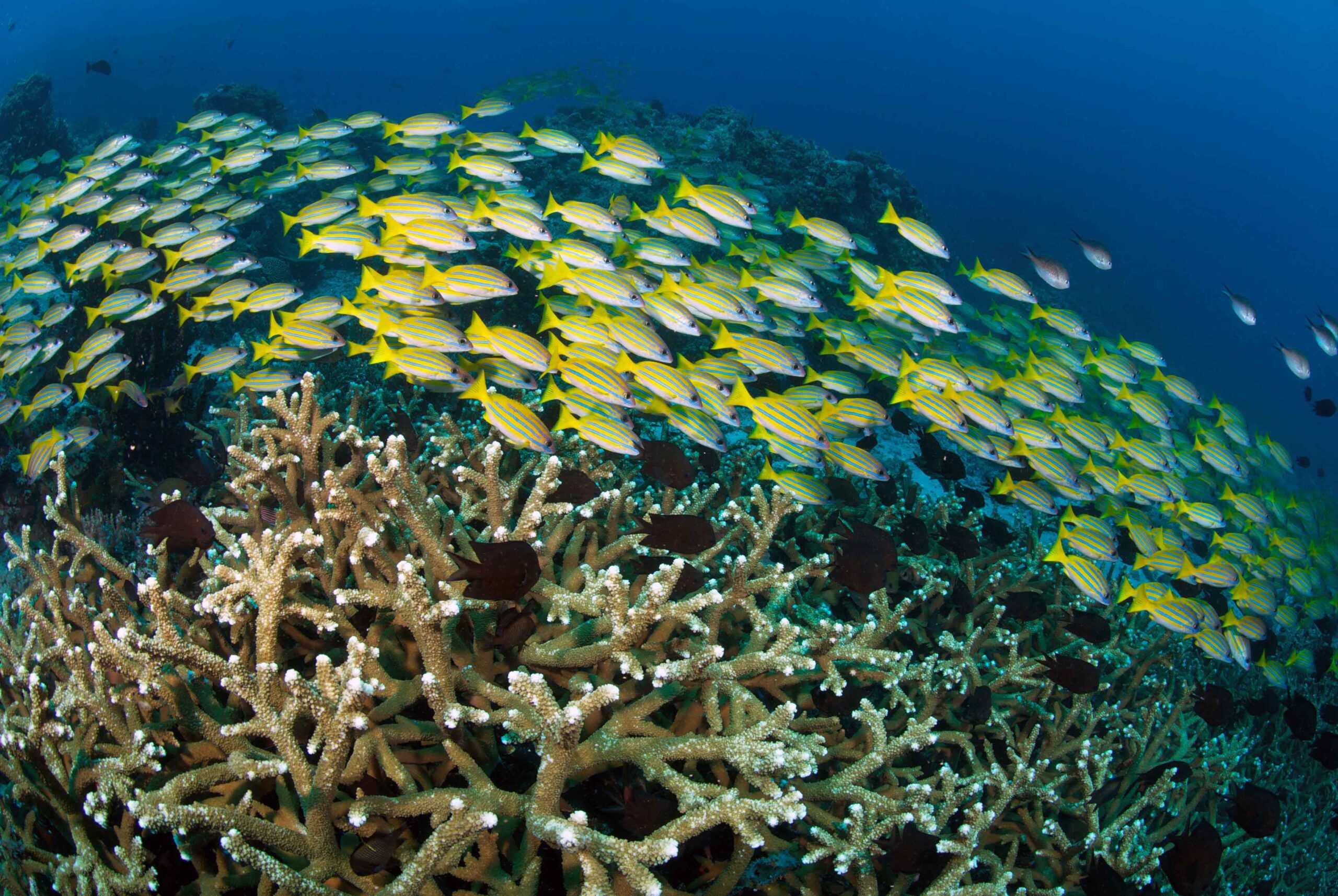 Scuba diving is a wonderful activity for couples to enjoy together. You should always dive with a buddy, so why not let that be the person you love?
Not only will you see some of Bangka Island's incredible marine life, stunning reefs, and be creating lasting memories but you'll also be building and developing your communication skills and trust. If you want to make your romantic diving holiday a more exclusive experience we also have options for private guides and we even have private boats available too.
Diving Day Trips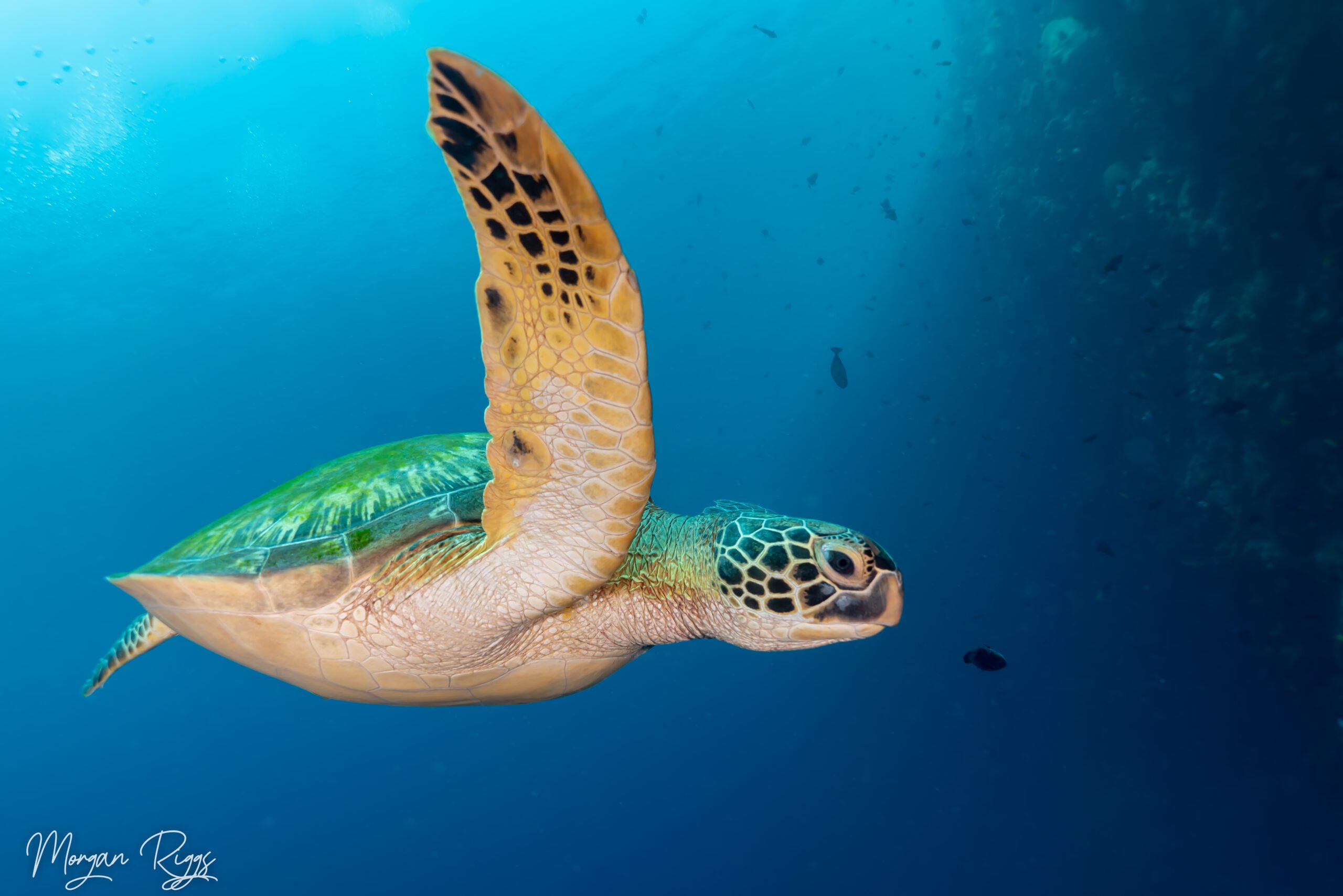 Bangka Island is uniquely positioned off the northernmost tip of North Sulawesi which means that day trips to both the Lembeh Strait and the Bunaken Marine Park are possible by boat. The Lembeh Strait is known for offering the best muck diving and critters in the world and the Bunaken Marine Park is home to a resident population of green sea turtles (Chelonia mydas) that thrive on Bunaken's staggering walls and shallow water coral gardens.
When making diving day trips, we make two dives in the morning, with surface intervals, before eating lunch on the boat – or on one of the many secluded sandy beaches on the North Sulawesi coastline. We make a third dive after lunch, before heading back to Murex Bangka Resort.
Learn to Dive in North Sulawesi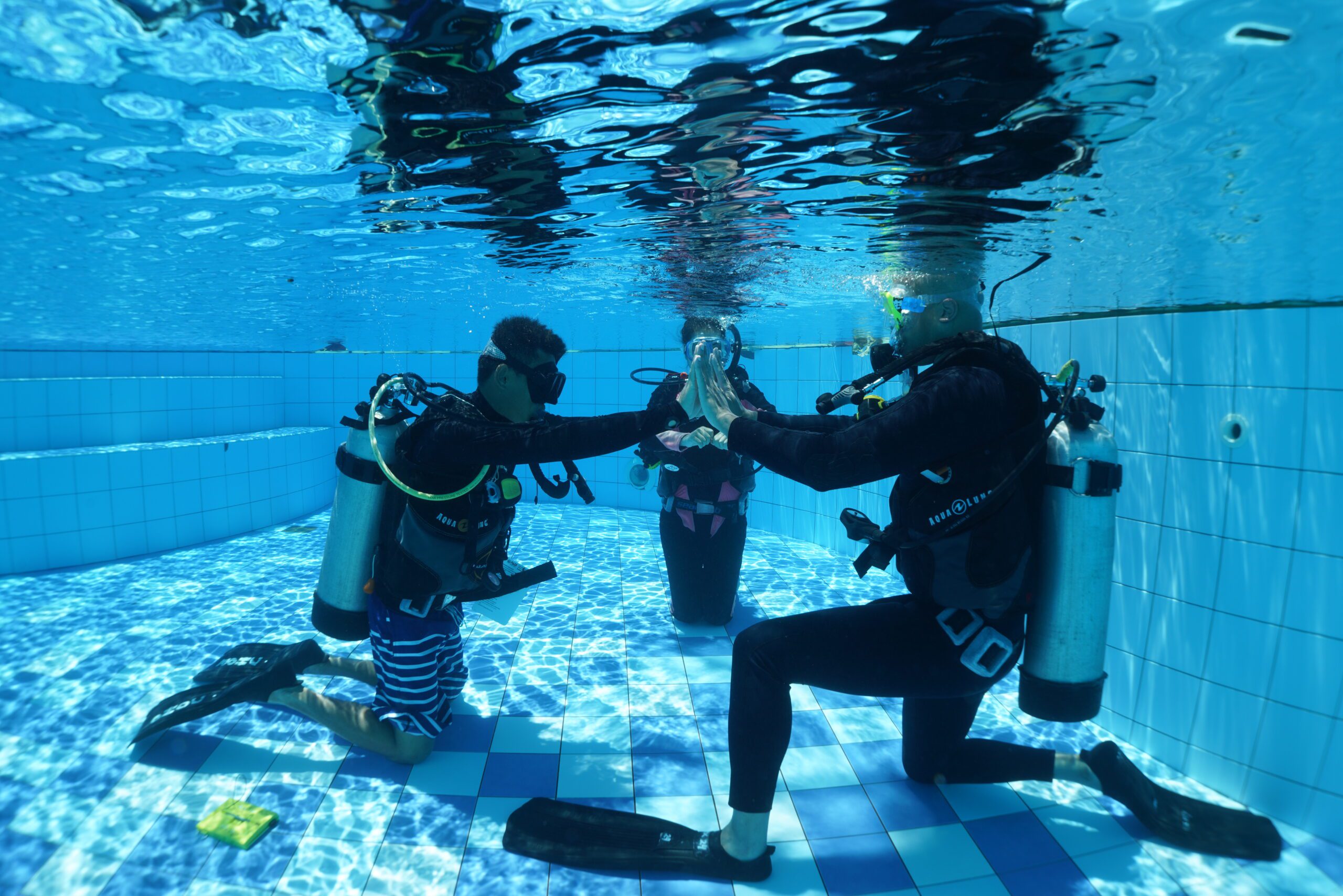 For those who are not yet certified, learning to dive together is extremely rewarding and presents endless opportunities to bond, connect and support each other. The PADI Open Water Diver course starts with knowledge development (dive theory) which you compete via PADI eLearning. This means you can start learning together immediately from home – less time studying on your trip and more time diving.
For those taking the PADI Open Water Course, we recommend staying at Murex Manado Resort for 2 nights prior to heading to Murex Bangka. Staying at Murex Manado enables you to take advantage of our purpose-built dive training pool for your first in water sessions.
Snorkeling for Couples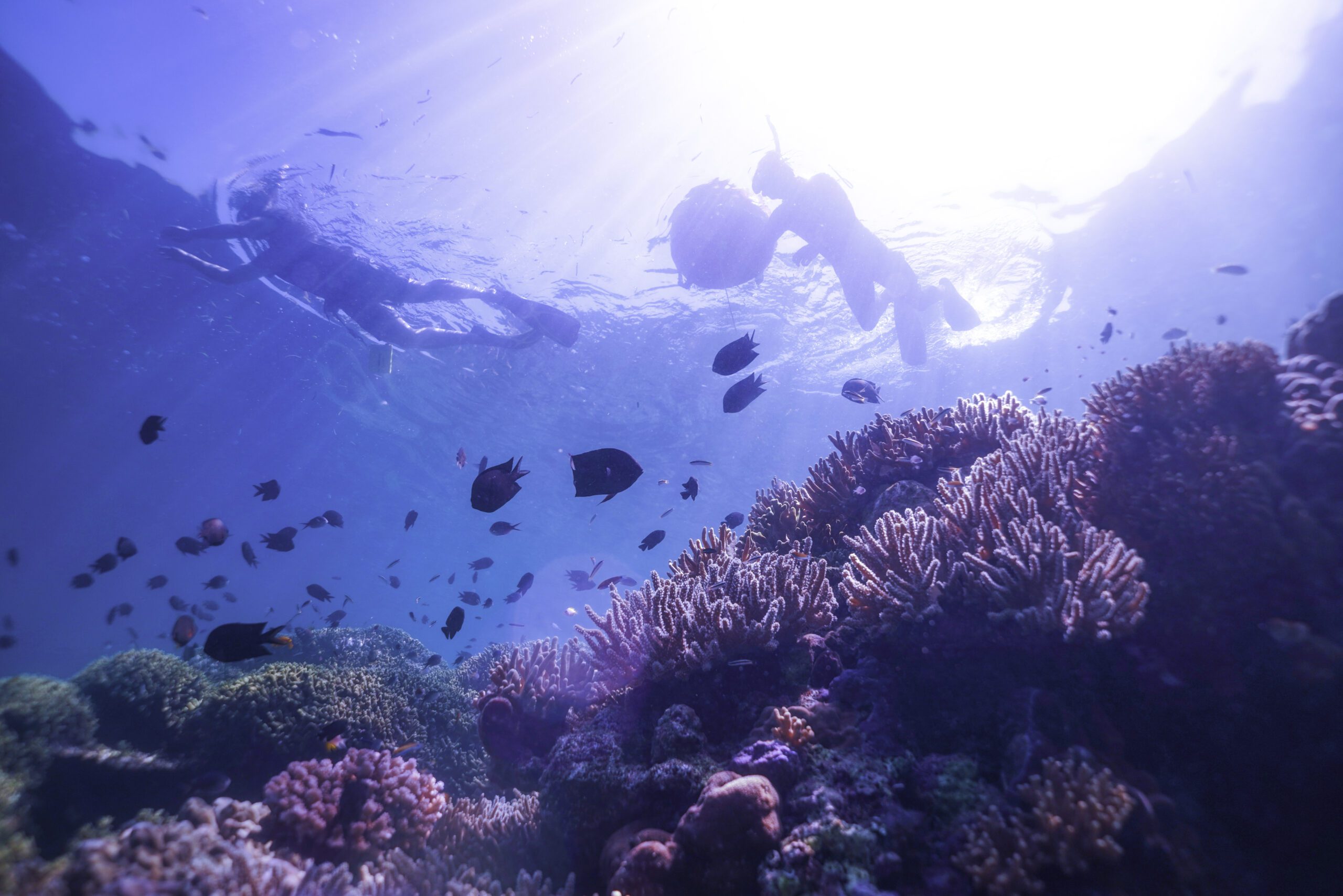 If you and your partner are snorkelers, the snorkeling sites around Bangka Island are bursting with color and teeming with life. Enjoy our tropical warm water and exceptional visibility. Private snorkeling guides and boats allow you to have a more personal experience with your loved one while enjoying world class coral reefs. 
One of our favorite snorkeling sites is our very own Murex Bangka House Reef which is located just a step off the white sand beach in front of the resort. If you'd prefer to enjoy the beach and snorkel whenever you like, and for as long as you like, this is a wonderful site to explore with your partner and you never know what you might see next!
Experiences for Couples at Murex Bangka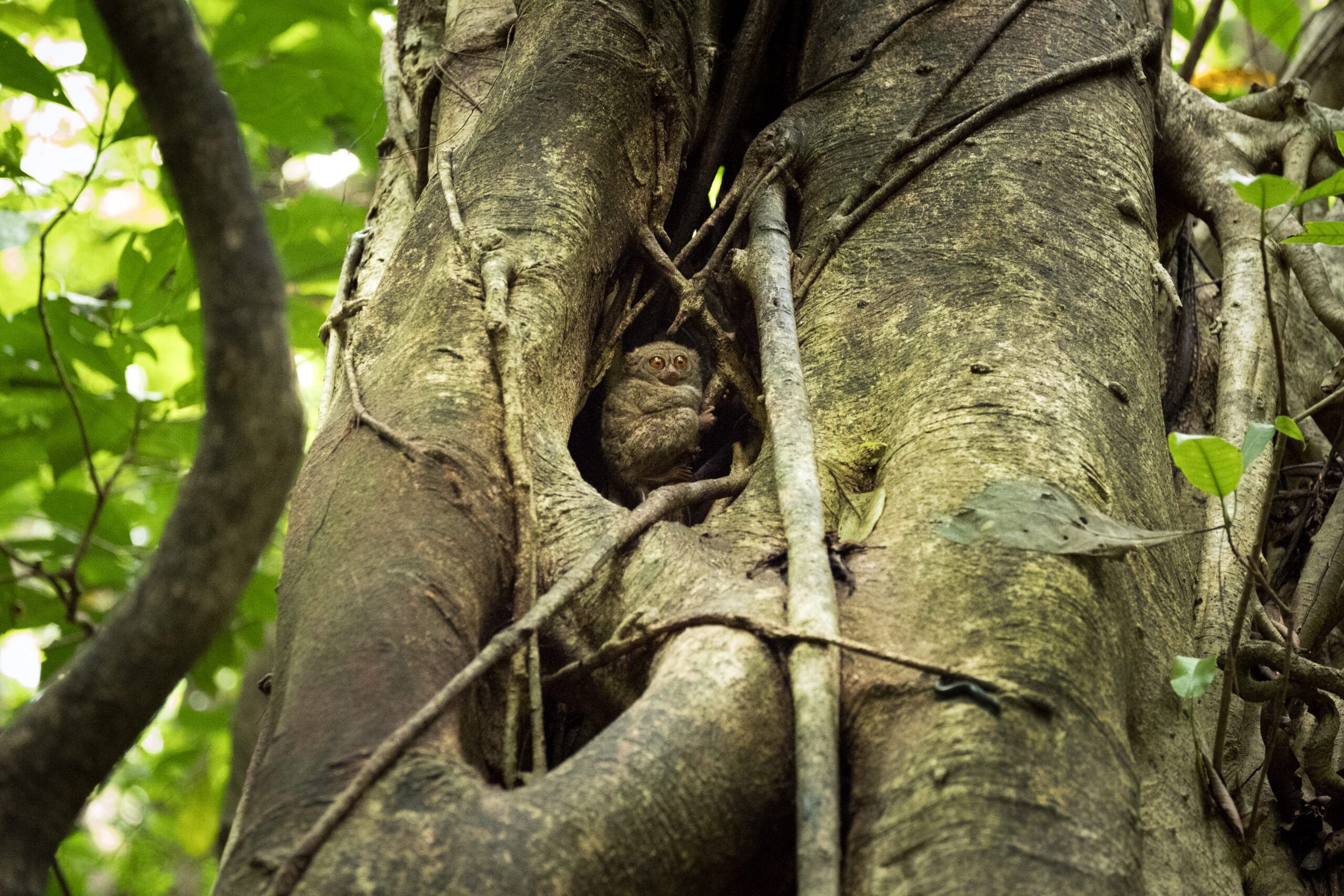 If you and your partner want to dive in both the mornings and the afternoons, you absolutely can! However, for couples who want to spend some time together on land, there are a number of wonderful land tours and activities to take part in too. Why not go for the ultimate indulgence and unwind with a couples massage? Allow our massage therapists to knead away muscle tension while you relax your body and mind. 
For those who want to experience some of the culture and the way of life on the island, our village tour is a great way to see how the local islanders live. We can access the village by boat or, if you prefer to be more active, you can trek to the village through the mangroves. The mangrove trek also offers opportunities to see some of the tropical birds and wildlife that we share the island with.
For nature lovers then a trip to the Tangkoko Nature Reserve is not to be missed. Tangkoko is a pristine area of protected forest which is home to resident troops of Sulawesi black crested macaques, tarsier monkeys, hornbills, maleo birds, cuscus bears, rare butterflies, Sulawesi owls, kingfishers, and multiple other species of impressive birdlife.
Dining for Couples at Murex Bangka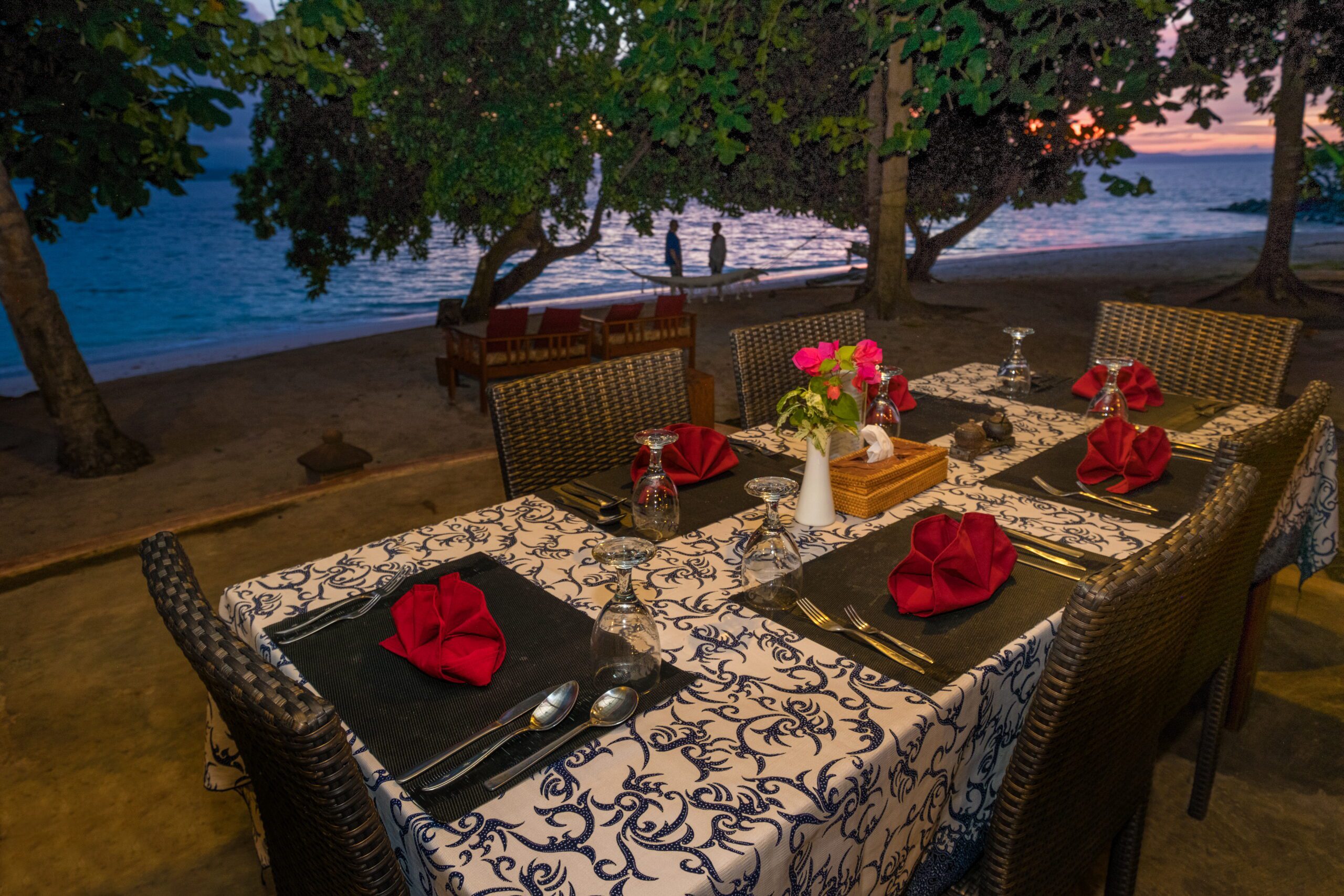 Kick off the day as you mean to go on. Our dedicated team will serve you tea or coffee (made just as you like it) direct to your door. Begin your morning with a relaxing start and enjoy your choice of beverage with your partner while enjoying views over the ocean. 
After returning from your land excursions, ask one of our team to arrange a private dinner for you and your loved one on the beach. There's no better way to end a romantic evening for two than by watching the sun slowly disappear, over the ocean, beneath the horizon. 
Next Steps?
If you would like more information about staying and having a romantic diving holiday with us, or if you would like to make a reservation, email us at: [email protected].
Have you enjoyed reading this Blog? You may also enjoy reading more: