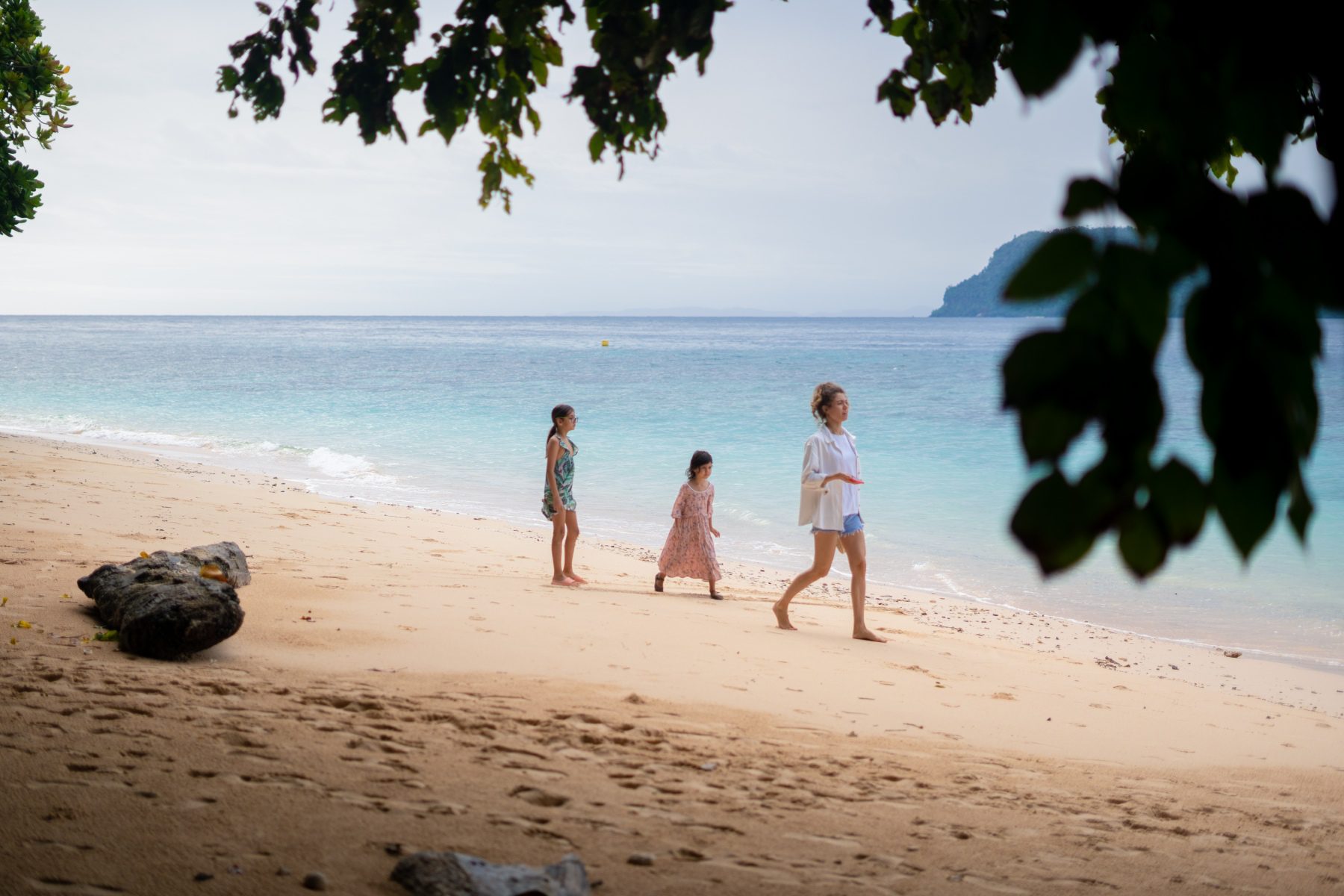 Snorkeling Holidays in North Sulawesi, Indonesia
Are you planning your next snorkeling holiday? Have you heard about Indonesia's phenomenal reefs and exotic marine life? Are you trying to decide which area to visit? Come to Murex Resorts, where your ultimate snorkeling holiday awaits!
Immerse yourself in the captivating beauty of crystal-clear waters and vibrant marine life as you embark on an unforgettable underwater adventure. Our resort is nestled in a tropical paradise, offering pristine beaches and a plethora of snorkeling spots teeming with colorful coral reefs and fascinating marine creatures.
Snorkeling Holiday Highlight with Murex Resorts
Once you glimpse under the water in North Sulawesi you'll be mesmerized by the colorful world around you. Here are some of the things you can look forward to!
1. Bunaken's Coral Gardens
Bunaken Island is surrounded by shallow water coral gardens which are home to abundant marine life and healthy hard corals. Schools of damsel fish and brightly colored fairy basslets swarm over the staghorn and table corals while lazy turtles rest on the reef top. The warm water, shallow depths, and good visibility make snorkeling Bunaken an excellent spot for all levels, including children.
2. Blue Water and Drop Offs
As you swim out from Bunaken Island the coral gardens give way to stunning drop offs. From the edge of the reef top you can look out to the blue and watch schools of mackerel, rainbow runners and fusiliers streaming past through clouds of butterfly fish and red toothed trigger fish. This is where the action is at! Look out for hawkbill turtles swimming up to the surface for air and occasional pelagics in the blue.
3. Easy Access and Critters on Murex House Reef
Murex Manado is located on the sea front and our House Reef is just a walk off the black sand beach. Conditions here are usually calm and flat making it an easy snorkel from the shore. The bottom topography is a mix of coral reef and sandy patches. Look out for barracuda under the surface near the boat mooring, rays, juvenile sea snakes and if you are interested in critters, you'll love the nudibranchs, scorpionfish, ribbon eels and crustaceans that reside here.
4. Whales and Dolphins
There are resident pods of pilot whales and dolphins in the area. Sperm whales are also spotted seasonally. Whilst they tend to swim away if you enter the water with them, it's amazing to watch them playing and jumping alongside the boat on the way to and from Bunaken.
5. Bangka and Dugongs
Dugongs are one of the highlights of a snorkeling holiday at Murex Bangka. The frequency of sightings varies from time to time but making an early morning snorkeling trip give the best possibility.
6. Pristine Beaches in Bangka
As well as our own idyllic white sand beach, there are numerous other beautiful beaches around Bangka. Snorkel in crystal clear coves followed by a swim to the shore to explore the beach.
7. Bangka House Reef
Just a step off our beach, in front of your cottage, is an underwater world which is bursting with color and teeming with life. Bangka House Reef offers pristine corals and exotic marine life right on your doorstep.
8. Boat Transfers from Resort to Resort
Why not explore both of these phenomenal areas in one trip? With boat transfers you can snorkel en route and visit some of North Sulawesi's most remote reefs. Choose the number of nights in each resort and tailor make your trip.
9. Guided snorkeling
All of our snorkeling trips are guided by our experienced, professional Snorkeling Guides. Our Guides are experts at finding and identifying marine life, are safety conscious and used to working with all levels and children.
10. Families, Groups and Other Activities
Maybe not everyone in your group wants to be in the water everyday. We understand different people enjoy different activities so we also offer a range of land tours. Discover the wildlife of Tangkoko Nature Reserve, explore the Minahasan Highlands, swim in hot springs, take a cooking class, pamper yourself at our spa or just relax at the poolside and enjoy watching the kids play on the beach. Whatever your needs, North Sulawesi has something for everyone.
Are you ready to book an incredible snorkeling holiday? Get your own Passport to Paradise! Complete our reservation form or email us on: reservations@murexdive.com. We look forward to welcoming you to North Sulawesi soon.