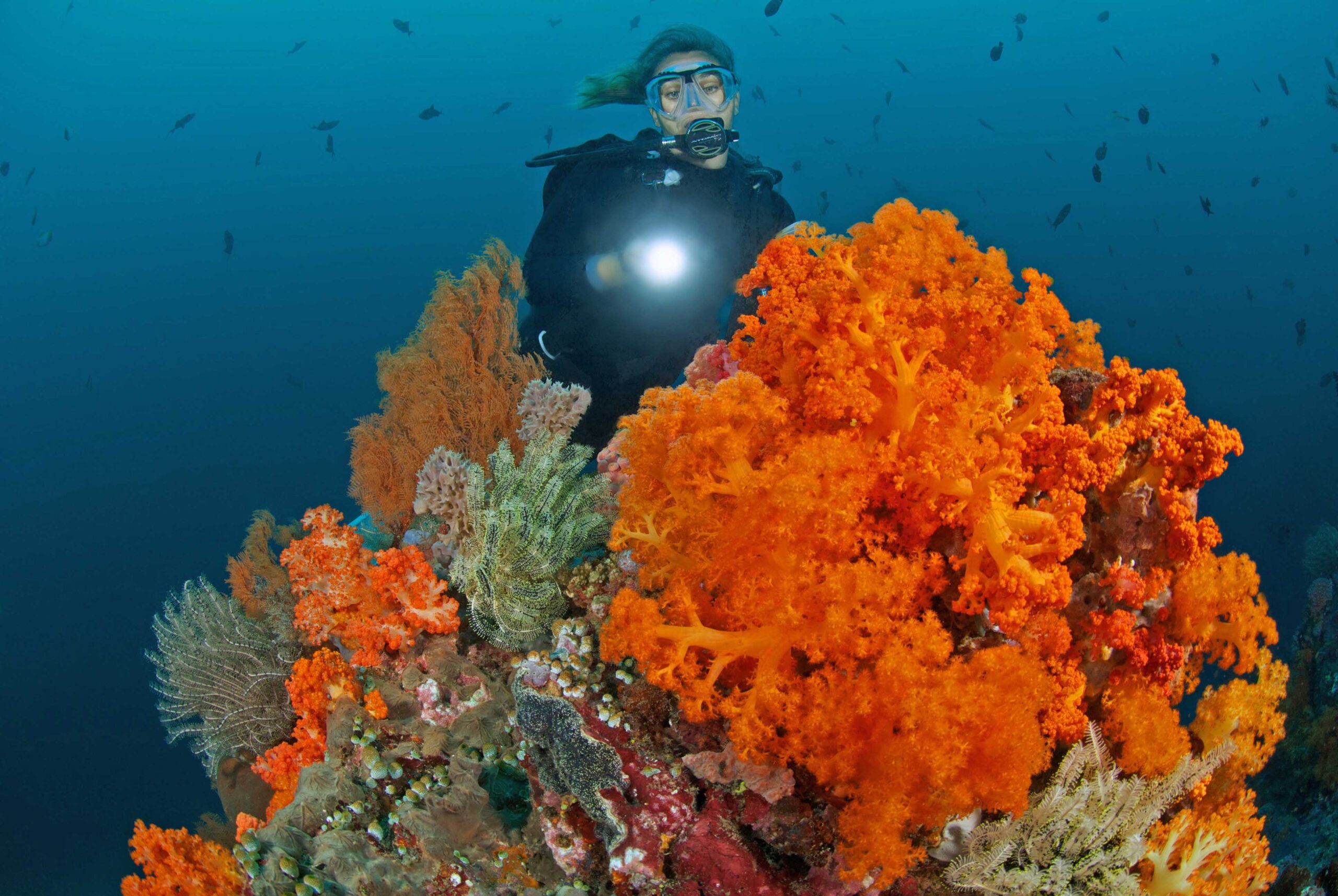 Women in Diving at Murex Resorts
March is the month of International Women's Day and we thought it would be the perfect month to celebrate women in diving and especially those who have stayed and dived with us at Murex Resorts here in North Sulawesi.
Ineke Batuna: Founder of Murex Resorts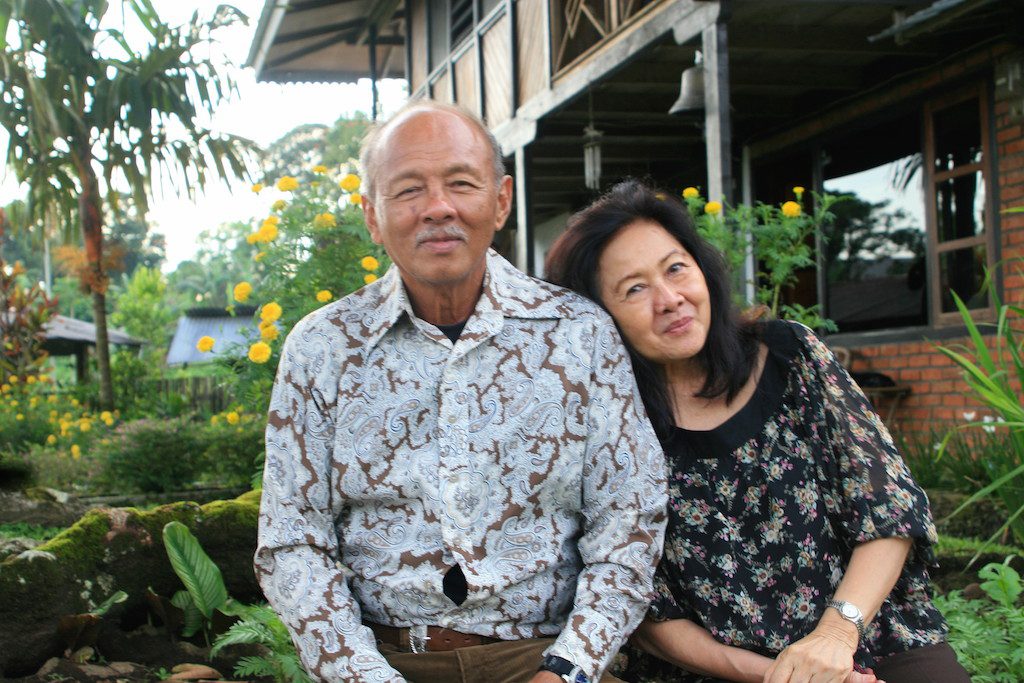 It was Ineke Batuna together with her husband Dr Hanny Batuna who founded Murex Manado back in 1988 – 35 years ago! Dr. Batuna was the first scuba diver in North Sulawesi and as the saying goes, behind every great man there has to be a great woman!
Not only was Ineke behind the transformation of Murex Manado from their family holiday home into a dive resort catering to international guests, but together with Dr. Hanny, they launched one of Indonesia's first live-aboards, the Serenade. Aboard the Serenade, the Batuna family continued pioneering dive sites throughout the entire North Sulawesi region and Sangihe islands for 20 years! 
In 2002 the Batuna's went on to open Murex Bangka, our beautiful tropical island resort which is set on a stunning white sand beach and offers phenomenal diving and marine life.
Read more about Ineke and Dr. Hanny Baruna along with Murex's history!
Angelique Batuna: Director of Murex Resorts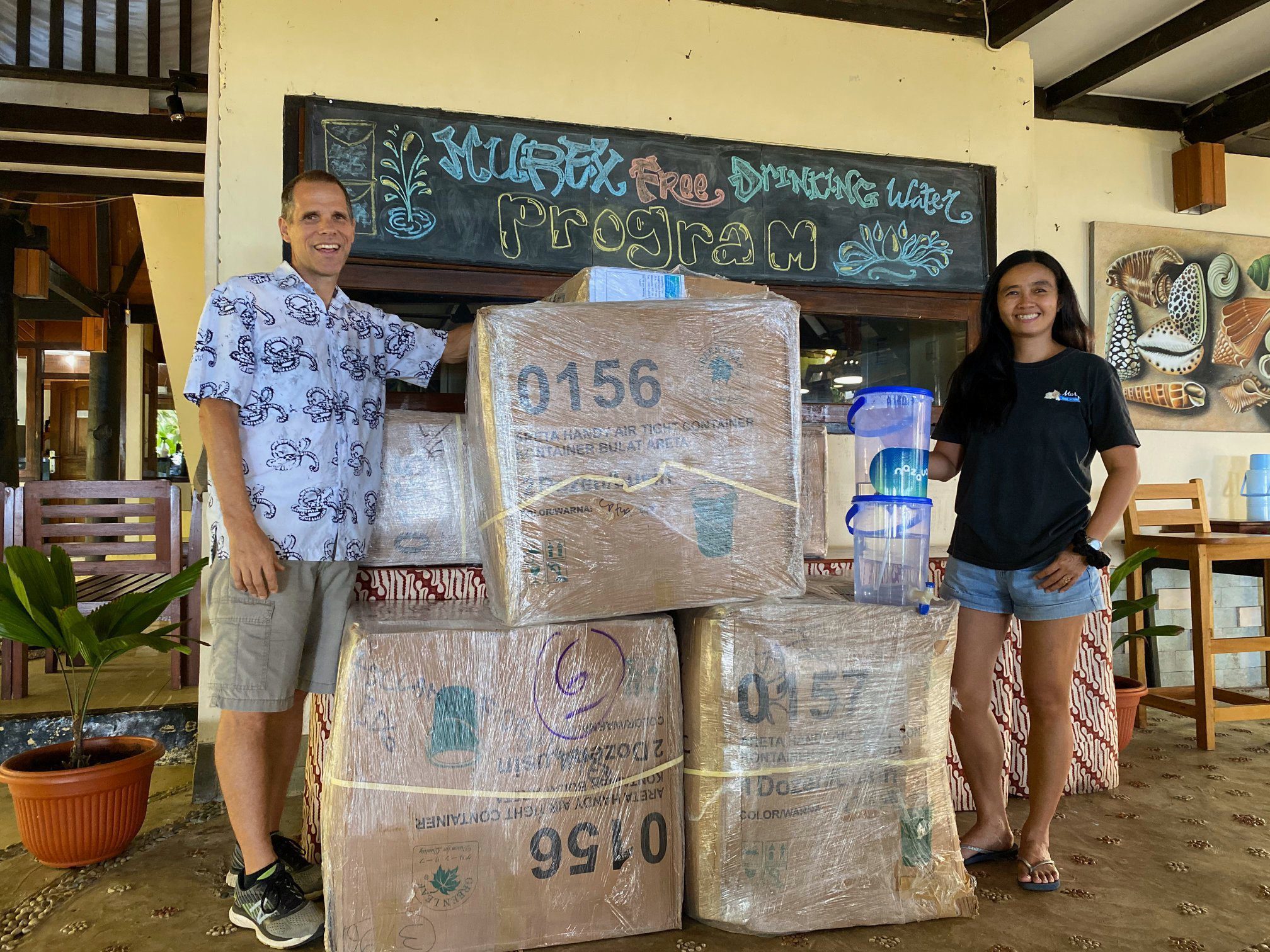 Angelique grew up with Murex and holds a degree in Financial Management. In 1999 she assisted her parents with the business but in 2003 began an NGO career; first with USAID, then as Program Coordinator for the World Wildlife Foundation in North Sulawesi.
Once her three children started school, Angelique began to assist Murex again, which developed into purchasing the company in 2013.
Angelique is a true eco-warrior and she has passionately spearheaded several legal cases which have successfully thwarted illegal activities aimed at degrading the local environment and decaying the social fabric of local communities. As the daughter of North Sulawesi's scuba diving pioneer, Angelique has a deep passion for developing sustainable tourism in the province.
Dr. Sylvia Earle: Marine Biologist and Oceanographer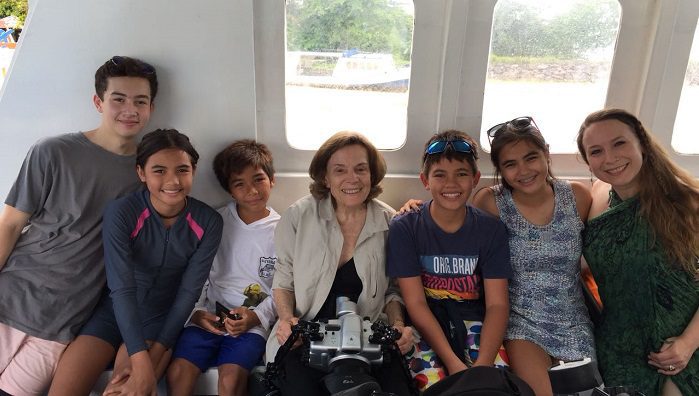 Sylvia Earle is an American marine biologist, oceanographer, explorer, author, and lecturer – who has dived with us here at Murex Resorts! Dr. Earle spearheaded the Mission Blue initiative in which she cited the Bunaken Marine Park as a Mission Blue Hope Spot. In celebration of our stunning local MPA, we held a "Save the Seas" underwater photography competition to showcase the beauty of Bunaken. Sylvia Earle joined us at Murex Manado to co-host the event, alongside Ocean Geographic, and enjoyed diving with us while she was here.
Sylvia Earle is also an inductee of the International Scuba Divers Hall of fame – a privilege also held by Murex's co-founder Dr. Hanny Batuna. More recently, in January 2020, Aurora Expeditions announced that their second expedition ship would be named The Sylvia Earle – and this is the very ship that Andrew Charlton (Angelique's son) has just returned from after being selected to be the Indonesian Youth Representative on his recent Antarctic expedition – alongside Dr. Sylvia Earle herself!
Read more about Dr. Sylvia Earle's Mission Blue initiative and her trip to Murex Manado Resort.
Barbara Moll: Nature and Underwater Photographer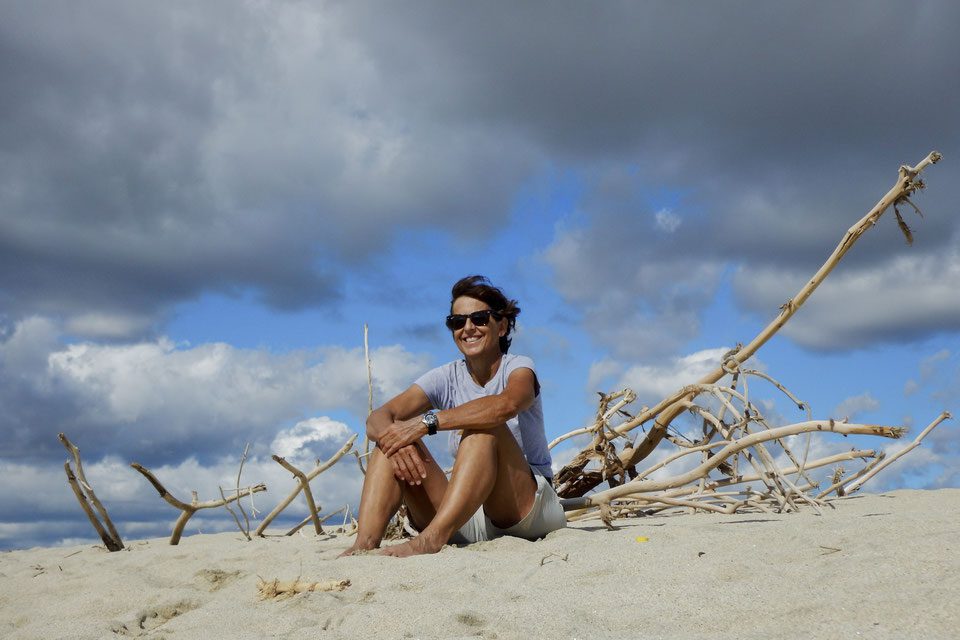 Barbara is a regular visitor to North Sulawesi and Murex Resorts – some of you may have also met Barbara in person at the Boot dive show in Germany at which she frequently lends Murex Resorts and Lembeh Resort a helping hand!
Barbara has been diving since 1986 when she learned to dive in the Maldives and it was just 3 years later, in 1989, that she picked up her first underwater camera and began shooting. Alongside her husband, Heinz Schimpke, Barbara transitioned into the diving industry and continued to enjoy underwater photography, and began honing her skills.
Barbara is an avid marine conservationist and hopes that her images will show non-divers the beauty and fragility of the underwater world. The more awareness there is of the beauty that is to be found in our oceans, the greater the drive to protect vulnerable and endangered ecosystems and marine species.
Barbara understands that there can be many barriers to women getting started in diving and underwater imaging – from feeling intimidated about entering a male-dominated arena, worries over the more technical aspects, or simply not having enough time! However, Barbara knows how rewarding underwater photography can be and she encourages women to seek out opportunities and get involved.
Learn more about Barbara Moll and view more of her incredible images on her website.
Patricia Jordan (PJ): Underwater Photographer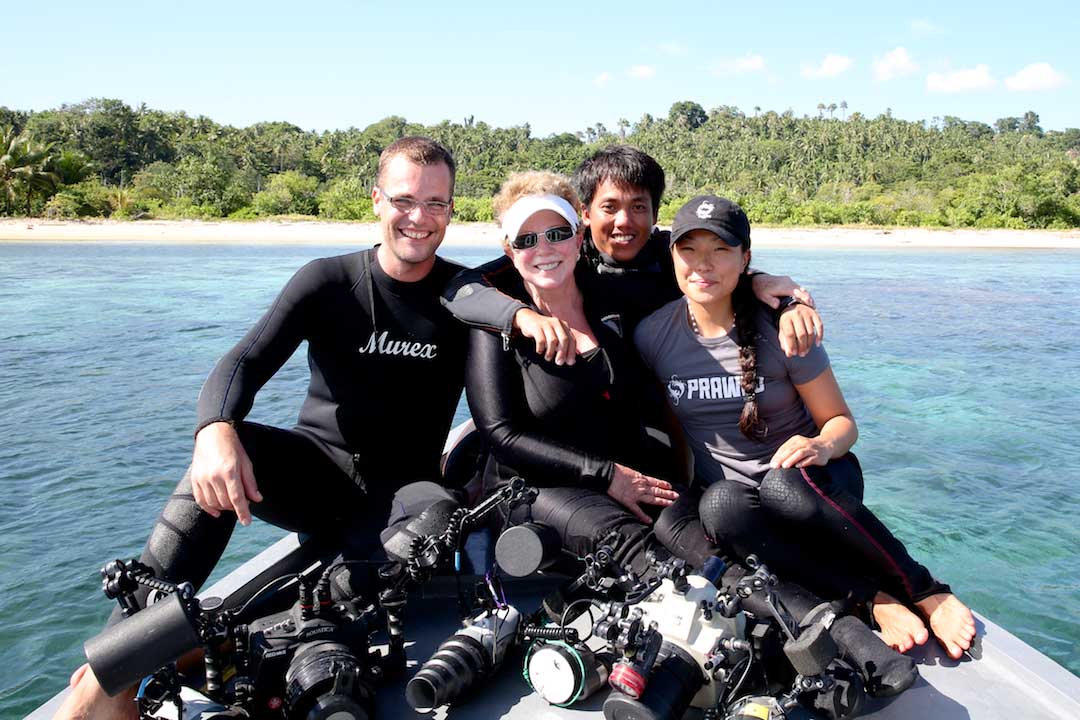 Patricia Jordan, aka "PJ" is a well-known underwater photographer and a regular guest at our Murex Resorts. Among her many accolades and achievements, Patricia was named "Photographer of the Week" by the esteemed Dive Photo Guide, she has over 40 years of experience diving, and has been a serious underwater photographer for 20 years. 
Patricia loves the diversity of the dive sites here in North Sulawesi and the fact that the dive sites present a great variety of photographic opportunities for shooting landscape reef scenes, macro critters, and larger marine animals such as turtles, eagle rays and sharks. Her passion is wide-angle photography which she feels gives her a wide array of opportunities to use color, textures, patterns and shapes to create her images. She is also very much interested in studying and shooting animal behaviors. 
As well as being an accomplished freelance photographer, Patricia has accumulated other credits as well. She worked as a research diver for the Pacific Whale Foundation in Hawaii. She has been a Fellow Member of The Explorers Club for 20 years. She has given underwater photography presentations at The Explorers Club, Beneath the Sea, The Alliance for a Living Ocean, the New York Underwater Photographic Society and various educational institutions, including the University of Las Vegas, Nevada. Patricia has excelled in multiple male-dominated fields and is a wonderful inspiration for other women in diving!
To see some of PJ's incredible images, including shots taken in Bunaken and Lembeh here in North Sulawesi take a look at her website. Read more about Patricia Jordan, her adventures around the world and in North Sulawesi.
Are You Ready for Your Next Dive Trip?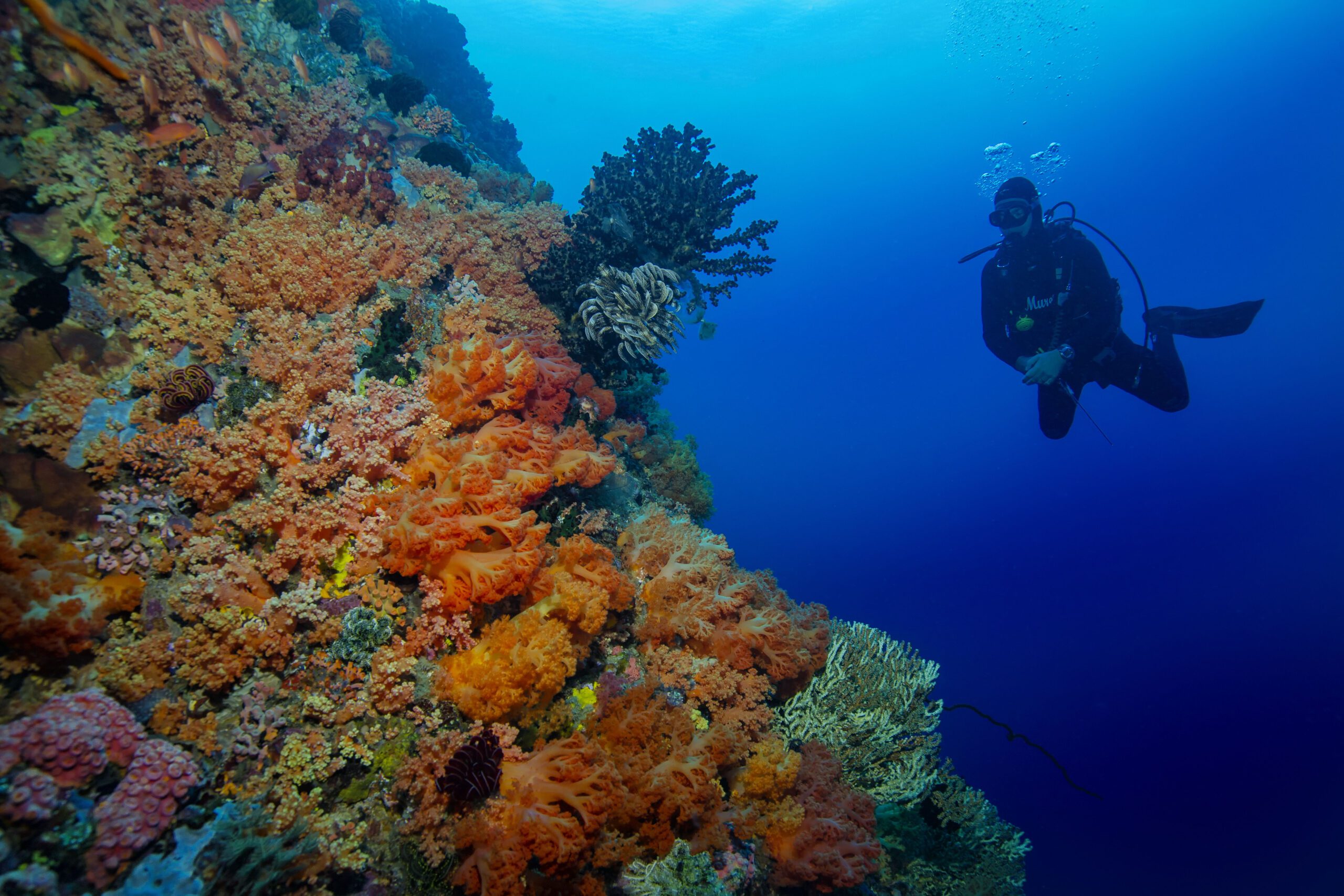 Come and join us in North Sulawesi! Whether you are a complete beginner or a seasoned pro, our experienced and friendly Dive Guides and PADI Instructors are ready to welcome you!
For more information or to make a reservation, contact us at: [email protected] 
If you enjoyed reading this Blog, you may also want to take a look at some of our other recent articles: