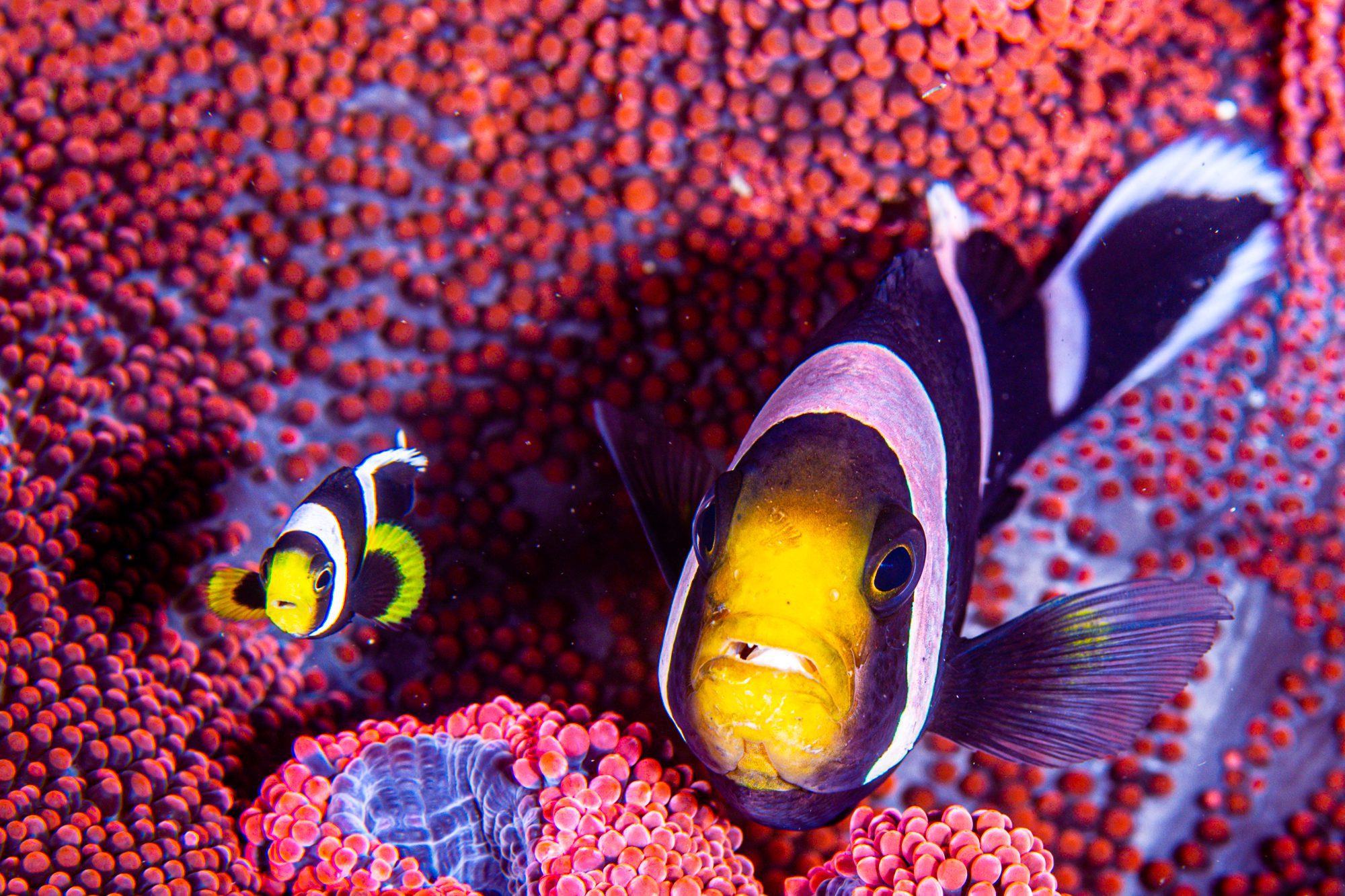 Explore The Best Areas for Diving in Sulawesi
Have you heard about the incredible reefs and marine life in Indonesia? Are you trying to decide where to go? It's not an easy choice when Indonesia covers such a huge area! One of the highlights of diving in Indonesia is the sheer diversity that's on offer and there is no better region to showcase Indonesia's diverse dive sites than North Sulawesi.
In this Blog we take a look at four of our favorite diving areas in North Sulawesi and what each region has to offer…
Diving Manado Bay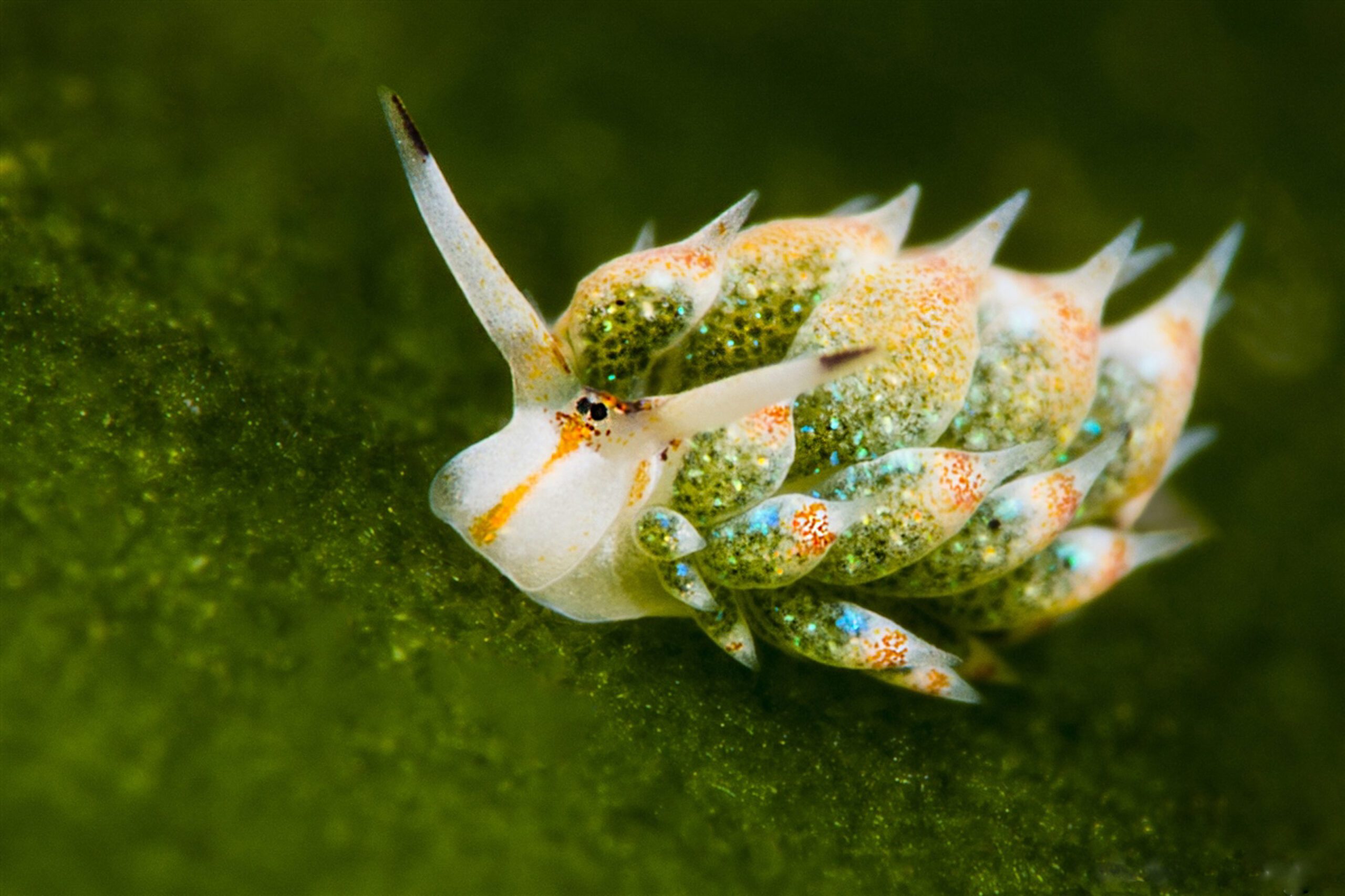 Manado Bay offers easy conditions and an array of critters. It's the perfect spot for beginners, marine life enthusiasts and underwater photographers.
The majority of dive sites here are a mix of sandy bottoms, coral rubble and coral reef. Sites are largely gentle slopes to around 20 meters.  Some of Manado Bay's most sought after dive sites include City Extra, Tanjung Papaya, and our own Murex Manado House Reef!
When diving in Manado Bay you can expect to find an array of nudibranch, Spanish dancers, moray eels, and octopus. One of the highlights of diving here is night diving – which is when the critters really put on a show!
Diving Bunaken Marine Park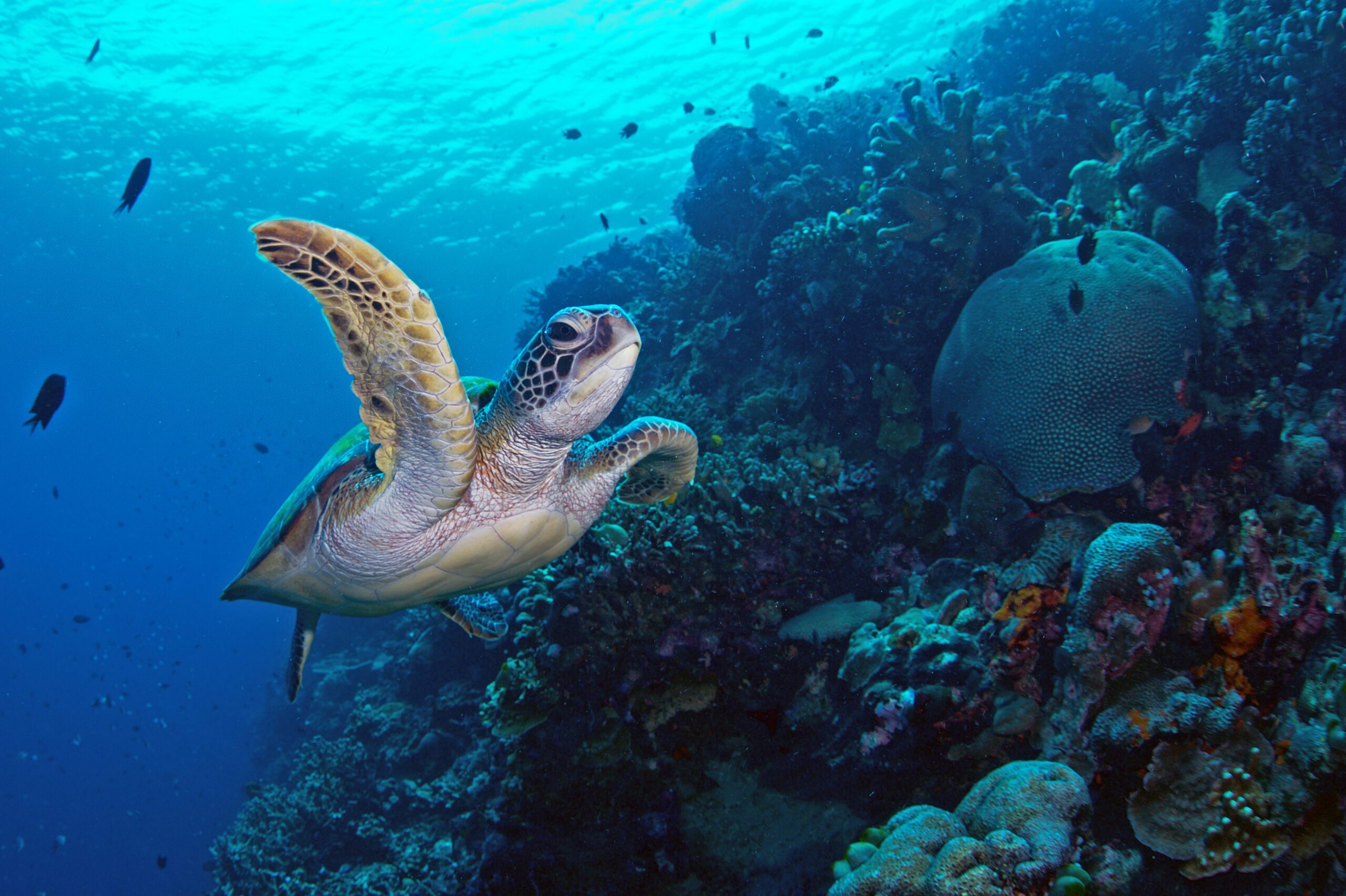 The Bunaken Marine Park was one of the first regions in Indonesia to be declared a marine protected area – and it shows! Bunaken's dive sites are bursting with color and teeming with life. 
Diving in Bunaken is mostly wall diving and the staggering vertical walls descend down to the depths. When diving in Bunaken, expect to gently drift along the wall in the direction of the current – there's no need to swim against it as the boat will follow along and pick you up at the end! 
Bunaken is home to a large population of resident green sea turtles (Chelonia mydas), some of which are huge and don't seem to mind divers having close up encounters. When they are not spotted in the blue while surfacing for air, you'll find them resting on ledges on the walls. 
Other highlights of diving in Bunaken include phenomenal visibility, huge schools of pyramid butterflyfish and red toothed triggers, passing white tip reef sharks, and occasional spotted eagle rays cruising through.
Diving Bangka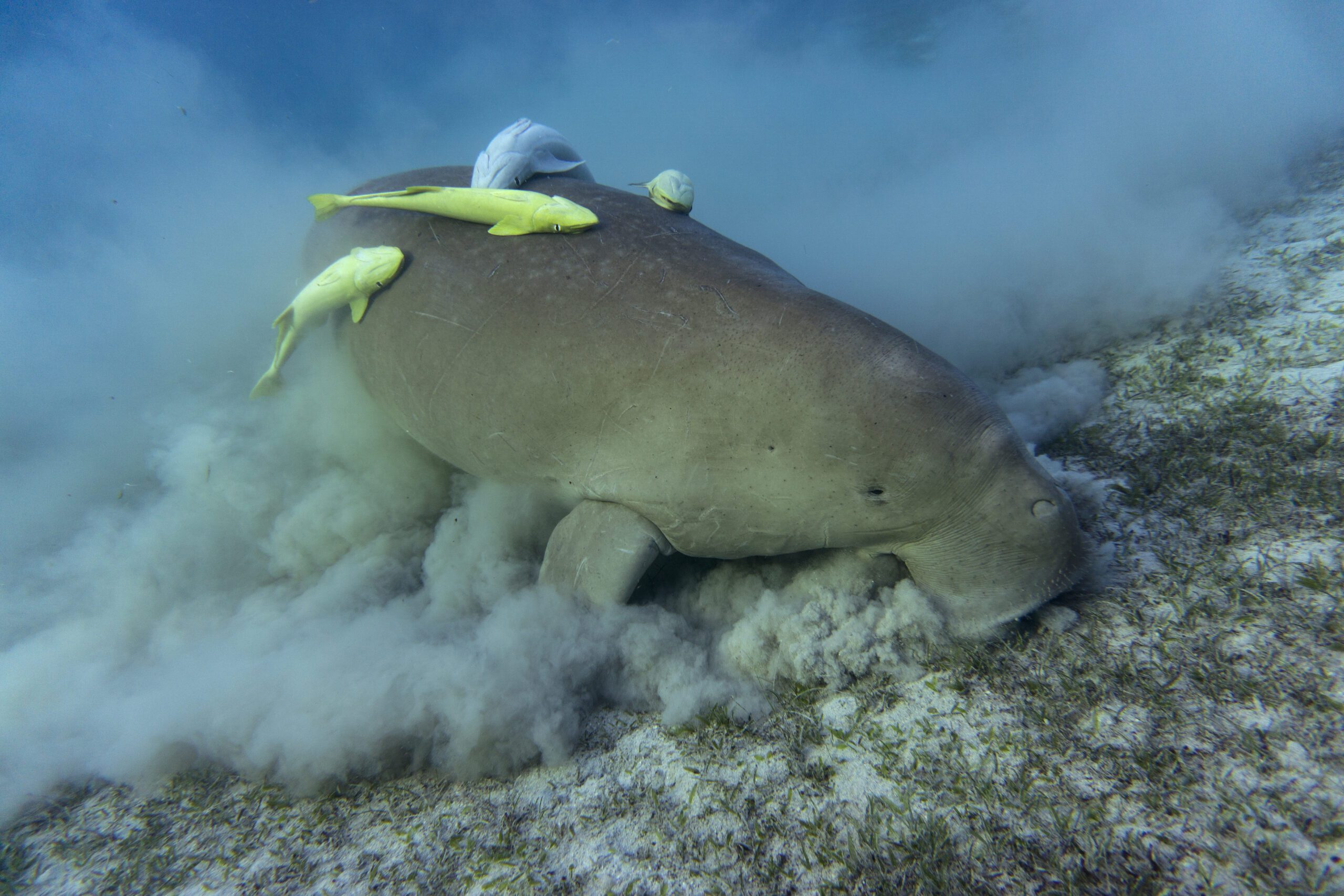 Dive sites around Bangka feature pinnacles, seamounts and white sand muck. Diving in Bangka offers a plethora of critters combined with schooling snappers and larger species including reef sharks. If you are interested in underwater photography, you'll be spoiled for choice whether your preference is wide angle or macro.
Bangka's pinnacles are a highlight in themselves. You'll find every available surface draped with kaleidoscopic, colorful soft corals. Some of Bangka Island's most notable dive sites include Sahaung, Batu Goso, and Batu Mandi. 
Some of the most unique critters you'll find here include 3 species of pygmy seahorse (Hippocampus), harlequin, tiger, and mantis shrimps, a treasure trove of nudibranch species, octopus including blue rings and mimics, and look out for ribbon eels on the sand. For those who prefer larger marine life, Bangka is also known for being one of the best places in North Sulawesi to have the chance of a dugong sighting!
Diving Lembeh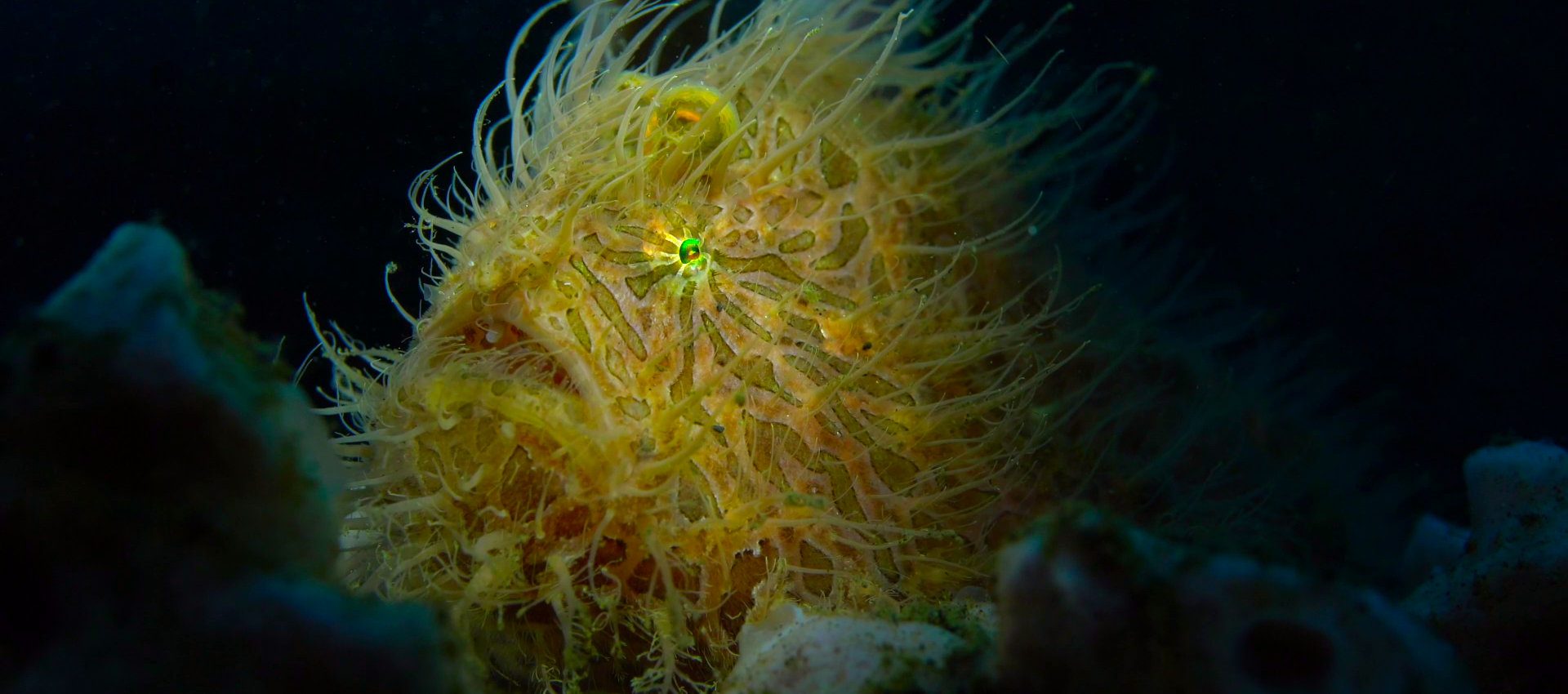 Lembeh has been coined as the 'Critter Capital of the World', a 'Muck Diving Mecca', and the 'Twilight Zone'. All names that the Lembeh Strait is certainly worthy of!! Dive sites in the Lembeh Strait are 'muck diving' sites. Essentially you'll be diving over black volcanic sand (similar to silt) and hunting for the rare and unusual marine life that resides there. 
Lembeh is one of the most unique places to dive on the planet. While black sand might not sound so interesting, do not be deceived. This is any marine life enthusiast's dream. Divers flock to Lembeh to spot marine life that can't be found so easily elsewhere.
We are not just talking about frogfish, we are talking about 8 different species of frogfish, multiple species of ghost pipefish, the list of octopus species that reside here goes on… and on! The sheer abundance and density of critters found in Lembeh is why underwater photography professionals from around the world visit time and time again.
Why Choose 1 When You Can Dive All 4?
If you would like to dive into these four distinct areas, you can – in one trip! Join us for a Passport to Paradise and stay at Murex Manado Resort (for diving Manado Bay and the Bunaken Marine Park), Murex Bangka Resort, and finally Lembeh Resort to experience diving in the Lembeh Strait.
This unique experience is supported by boat transfers which include two dives along the way, so you can literally dive your way from resort to resort! If you would like to join us, contact us on: [email protected]. We look forward to welcoming you to North Sulawesi soon!
Further Reading
If you enjoyed reading this Blog, you may also be interested in: